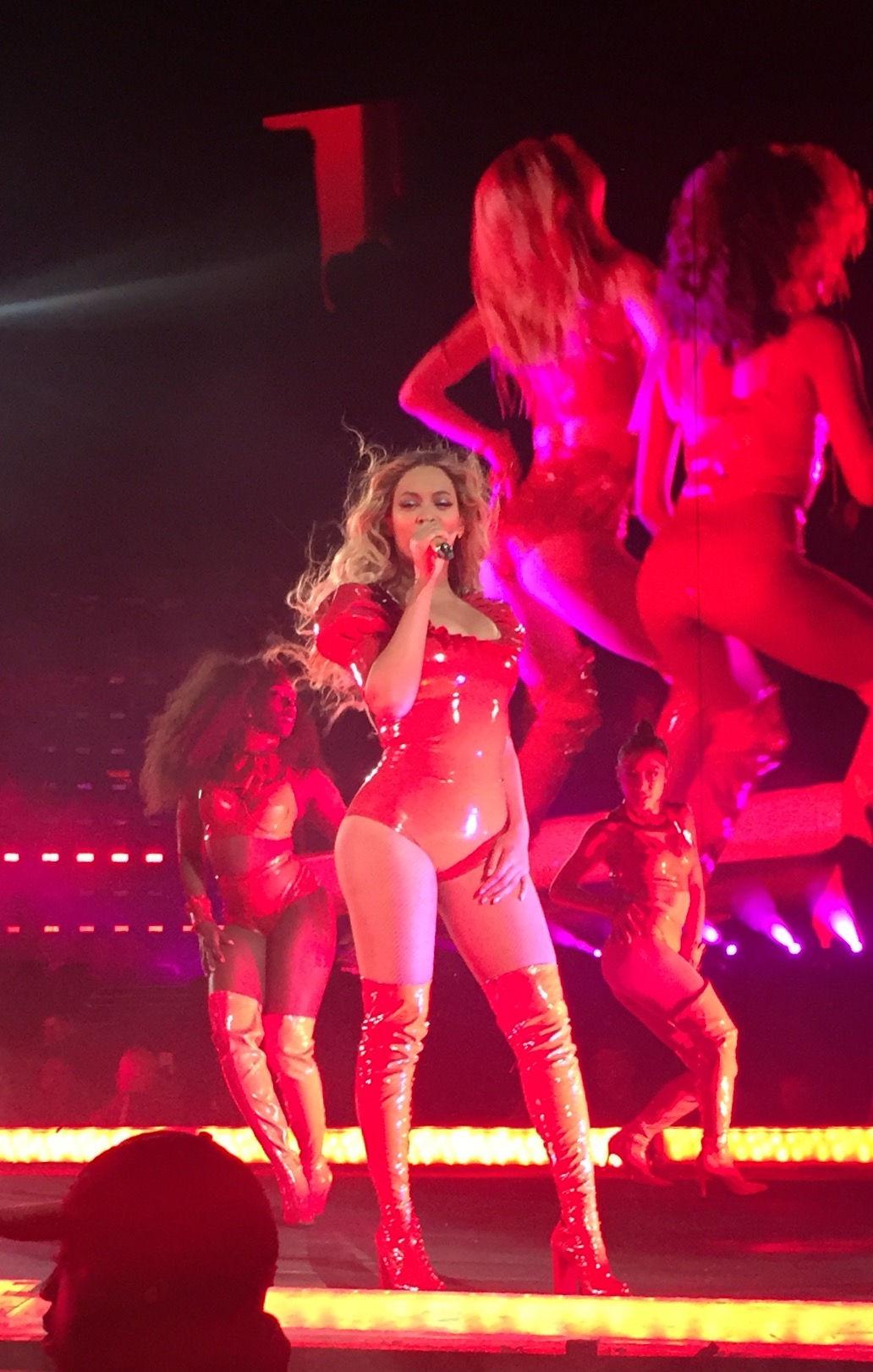 In honor of Flashback friday, I thought It would be great to share with you my Formation experience. It was an unusually cold Wednesday evening in June at Citi Field and my life was about to be forever changed. All the crowd can see is an extremely large rotating box center-stage, glowing in the darkness. As this enormous cube leisurely spins a different image of the queen flashes before our eyes and everyone goes crazy. We are all screaming at the top of our lungs. Phones are out and camera-ready. Suddenly, the intro to Formation plays. Beyonce and her legion of amazing dancers are finally about to bless us all and make their appearance on stage. I think to myself, "oh you are most definitely gonna lose your voice tonight!". And thats exactly what happened.
The Formation World Tour happened and I can honestly say I have never experienced any concert or live musical performance like this. I mean this transpired well over 2 months ago and the effects of that night are still felt at this very moment. Beyonce is truly unmatched in this game. Whether it be choreography, vocal skills, wardrobe, backup dancers, her band, or the social media influence; there is no one even close.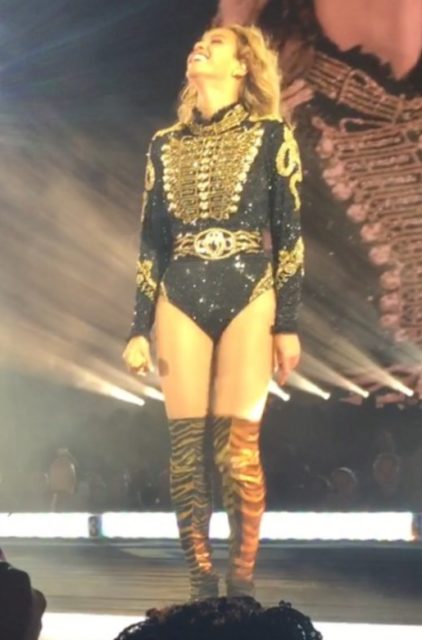 Beyonce performed for approximately 2 hours and she does the majority of her songs from the most recent album Lemonade. She even gives you some of her older jams, a dance break or two with rapper Desiigners hit "Panda" and a touching tribute to Prince.
It does not matter where you are sitting in the stadium, Beyonce has something for you. She considers every single person who purchased a ticket. There's three stages! The main stage in the front, the runway or catwalk that connects to the back stage that I personally feel is magical.
One of the final numbers during this iconic show is when Beyonce and her dancers perform Freedom, feat. Kendrick Lamar. This song is executed on the third stage and it just so happens that this was near my seat. This was absolutely a highlight of the entire show for me.  Now, I have been to my fair share of musical events but I have never seen someone perform, or dance, or do anything of this nature in an ankle foot deep pool of water! Yes that's right. Beyonce dances and sings while splashing the crowd with water that is kicked about as we all sing along to every single word.
The Formation World Tour has grossed over $200 million in ticket sales so far and that will continue to increase because she still has shows left, and she keeps expanding the tour! All this means to me is that she lives up to her lyrics and she really is the black Bill Gates in the making. I will never forget this show and I wouldn't mind going a second time. Beyonce is literally like no one this generation has seen or will ever see.Her growth and social content in this album and tour is apparent and so unapologetically black and we are all living for it! Beyonce came to slay and that's precisely what she did. Fuzionista if you ever have a chance go to her show and take it all in.
Here's a quick snippet of her performing. Pleases excuse the screams I was in the presence of Queen B.
Written by: Brittany B.