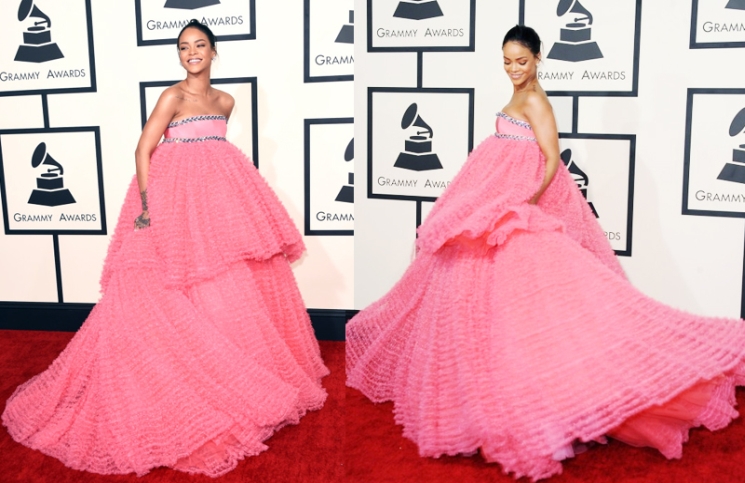 Rihanna gracefully walked on the red carpet in a voluminous Giambattista Valli haute couture ballgown.
She pulled this gown straight off the couture runway.
We think that the gown is stunning but also very large that it took up multiple seats.
According to celebrity stylist Claude Russell, Rihanna's stylist Mel Ottenberg should know what he is dressing his client for. The Grammys is not for the Oscars or Emmy gown, it is a time for you to be slightly less artsy than the MET gala but you still need to be remembered.
Rihanna's gown was really buzzing with hilarious memes all over IG and twitter.
12. She is a cotton candy.
11.  She is a toilet holder.
10. Rihanna's dress looks like Patrick
9. Rihanna Dress Looks like a loofah.
8. Rihanna at a Quincerea
7. Rihanna Quincerea Invitation
5. She is Pinky the Pac Man Ghost.
4. It is Nicki's Hair
3.Rihanna at another Quincenera.
2. Can you spot Rihanna?
1.Rihanna is an Umbrella… ella ella 😆