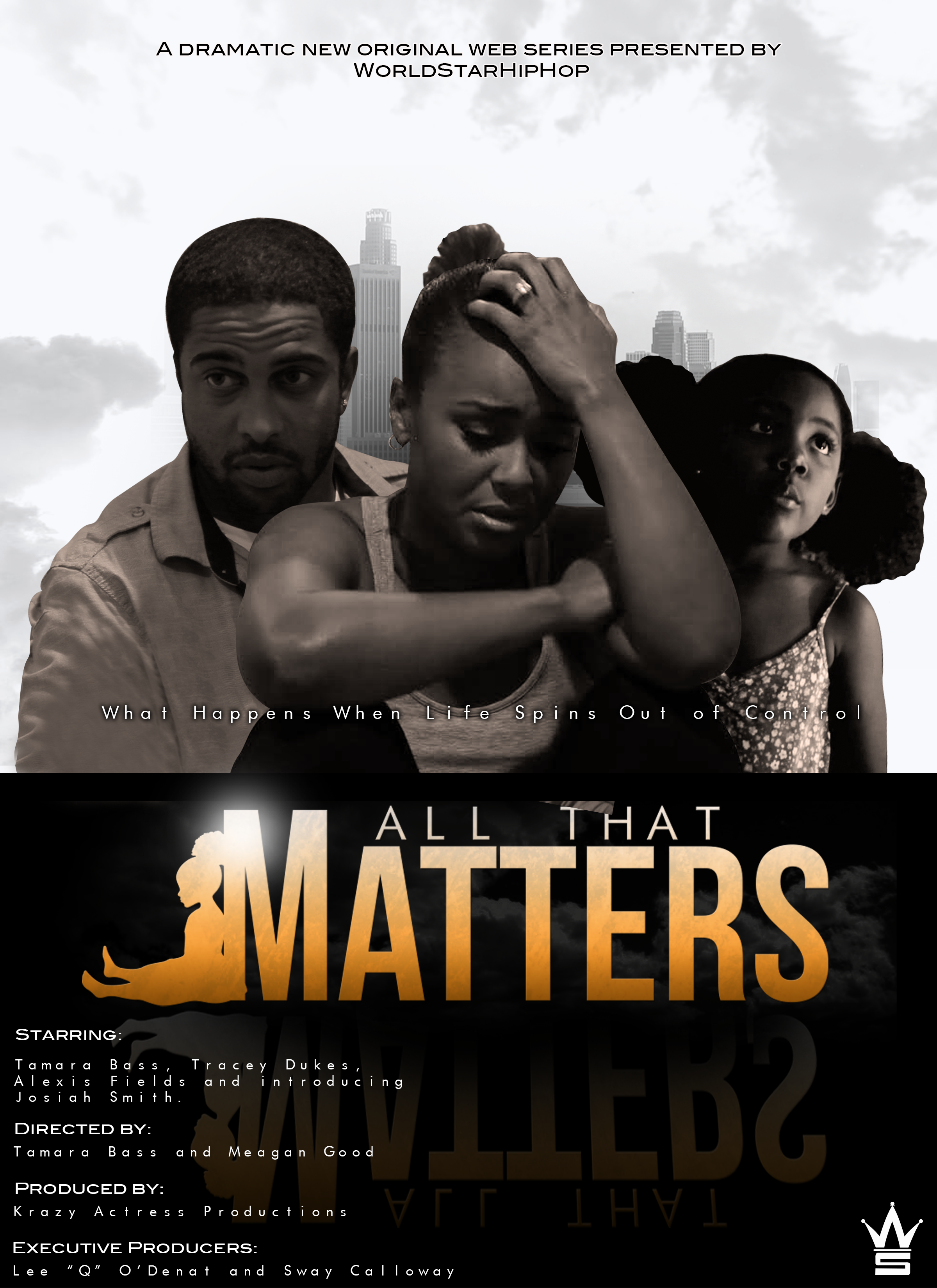 written by Krys Journal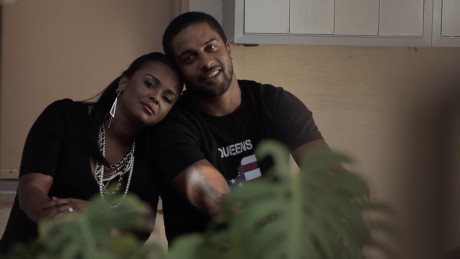 True Sister-ship brings two dynamic Black women to the forefront of media influence.
Actress and now 1st time producer Megan Good partners up her with long time friend Tamara Bass. Together they create World Star Hip-Hop's 1st dramatic web series "All That Matters." The series is based on newly engaged couple Joy and Kevin who learn to deal with the unexpected. While at work one day Joy's toddler niece is sent to her with two vital things neither of them were prepared for; a note and a mom with no intention to return.
Tamara and Megan have worked very closely together to change the culture of what is expected on an outlet such as World Star Hip-Hop. In effort to alter the negative connotation that is often affiliated with the brand, World Star Hip-Hop founder, Lee "Q" O'Denat and MTV's Sway Calloway took heed to the need for something different and collaborated w/ Megan and Tamara.
"I had the pleasure of meeting 'Q' and talking with him and he really expressed that he wanted to start creating, not just original content for the website but more positive content for the website," says Megan Good.
"He asked me if I had any ideas," she continues "And me and Tam had just been talking about this project and how we wanted to put it out there.
We talked about how people may possibly perceive it negatively being up on World Star Hip-Hop but we both ultimately felt instead of people having an opinion about what kind of content is out there let's run the race and let's be at the forefront of the type of content that's out there and let's bring positive content in."
It's that type of will power that ignite these two women to go forth in pursuit of their dreams.  Megan Good and Tamara Bass co-produced and co-directed this series under their self owned production company "Krazy Actress Productions." Although this may be the 1st time you're hearing about the company Tamara says, the organic bond that they have is the reason why they have been able to grow in their company and push through leading them to where they are at this very moment.
 "Megan and I have been friends since we were 16. She was 16, I was 19. When I say friends I don't mean like oh that's my friend, no I mean like comforted me when snot is coming out of my nose because I'm crying so hard. We've been there with each other through every high and every low. We have seen sides of each other that most people don't get to see. So it's a natural calibration.
We had started a company a few years back with some other friends and when that didn't work out we discovered that…we work very well together. A few years ago we formed…this company and we've been trying to figure out alright what's our first project? What's our first thing? We have a couple of films that have been circulating but this is the first opportunity that we've gotten to produce something that now the world is about to see.
"It was just a natural evolution of a loving sister-ship, it's beyond friendship it's a sister-ship where two people who constantly want the best for the other decided that we're gonna come together and do something that doesn't often get done." Says Tamara.
Creating and being the change you want to see is often followed up with the cliché "it's easier said than done." While that might be the case both women have managed to get it done and we're more than willing to share the key ingredients with Fuzion Magazine in just how to do so. I asked both ladies Megan and Tamara what exact steps they took to become producers and this is the helpful advice they gave.
"The first step we had to do…was to surround ourselves with people who tell us we can do it because for every person that tells you that you can do it, there's gonna be a thousand who tell you that you can't."
"So Megan and I would sit down and say alright how can we do this with all these people telling us we can't? Well let's go to the people who told us we can and get as much advice from them as we can. Soak up as much information as we can, lay out a plan and just go for it. Don't worry about if you fall, don't worry about if it fails, it's not as successful as you want because you're successful for the simple fact that you did it." says Tamara.
"You go on YouTube, you go on Google, you pay attention when you're at work, you ask questions, you look at people who can give you good advice and give you good information and have done this before. You just start putting the pieces together. That's the only difference between people who do and don't…and we wanted to be doers." Megan adds.
The most frequent word used by both ladies in the interview for this article was "Fearless." These two entrepreneurs express the importance of fearlessness not only verbatim but in their actions and lifestyles.
Megan says the main goal of the series is for viewers to walk away with new images, stories and dialogue that is not often seen of African-American people in media today. The purpose at hand is to provide an honest take on stories lived daily of African-American people by African-American people.
"You never get to see the girl next door's story because people assume that's boring because she's not the vixen…but really a lot of us really are the girl next door regardless of how we may be perceived or people think we are and that story is really interesting. That narrative is the truth for a lot of us as women and so getting people a chance to see a real woman though and through all of her positive things and all the things she's working on to get better at and all of our insecurities and all of our fearlessness and all of our strengths but also our vulnerabilities, you never get to explore those stories…we want to tell a lot of those stories and also of the Black males. A lot of the images that are out there are not positive. They're painted as the guy who cheats or the guy who doesn't stay when the baby is born or the guy who isn't supportive, the guy who's all about himself and his money and this and that and so we wanna just show that there are people out there that are way different if not they are the norm, they are the real truth of who we are as people."
Tamara Bass not only wears the hats of co-producer and co-director, the triple threat is also acting in this web series playing the roll of newly engaged Joy. Although Megan Good is most recognized for her acting she says if she plays a character in "All That Matters" it will be a surprise!
Two women who effortlessly walk us through the true meaning of what it means to be fearless are ready to share with the world what their dedication to change has paid off.
Here is the first episode