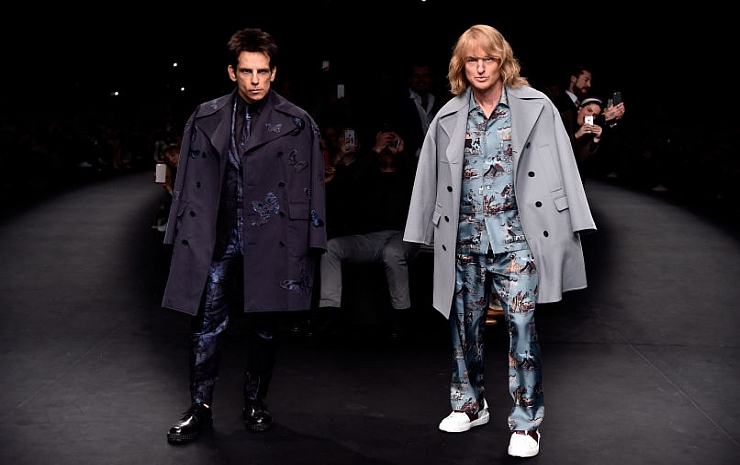 On Tuesday afternoon during Paris Fashion week, Ben Stiller and Owen Wilson, reprising their roles as Derek Zoolander and Hansel from the 2001 hit "Zoolander," came down and ripped the runway to close Valentino, wearing custom pieces by the Italian house.
There have been rumors circulating in Hollywood for quite some time that a "Zoolander" sequel is in the works. A spokesperson working on behalf of Paramount Pictures confirmed that Zoolander 2″ is coming to U.S. theaters on Feb. 12, 2016.
It was a great surprise to have an actual Blue Steel moment — set to The Human League's "Don't You Want Me" — at the Valentino show of all places, but we can confidently say that this made our Fashion Month.
It is clear to see that Zoolander never figured out that there's more to life than being really, really, ridiculously good looking. Check out his epic runway walk — where he takes a front-row attendee's phone and starts taking selfies — below.
This is just priceless.
Who is looking forward to Zoolander 2?