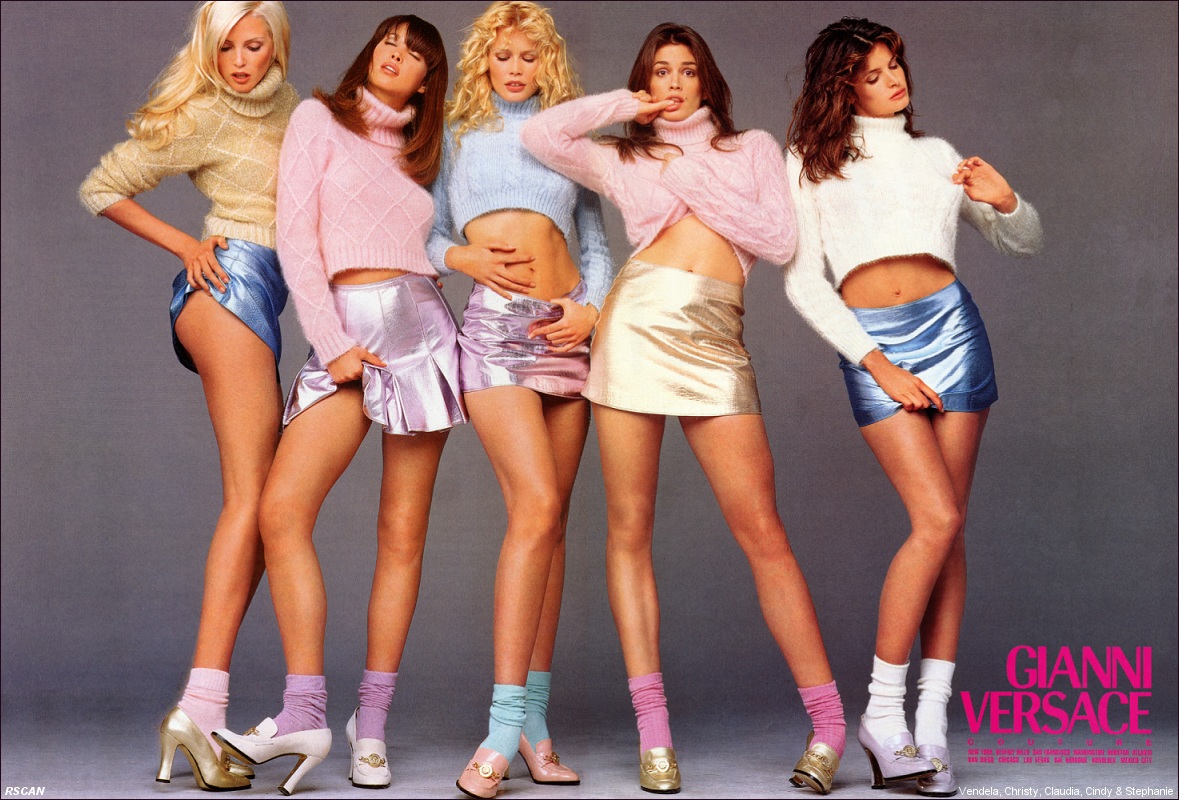 written by Dyandra Brown
In lue of #ThrowbackThursday, we thought you would love this Fuzionista. It's no secret that the 90's are back with a vengeance. From Nasty Gal to Forever 21, you see metallic leather, funky flatforms, crop tops and bold accessories. All of these wonderful trends surface from one amazing era! The 90's was a time when people had no shame in expressing themselves through bold and boisterous clothing. In order to copy cat a 90's look properly we had to revisit a brand that has only gotten better with time, Gianni Versace.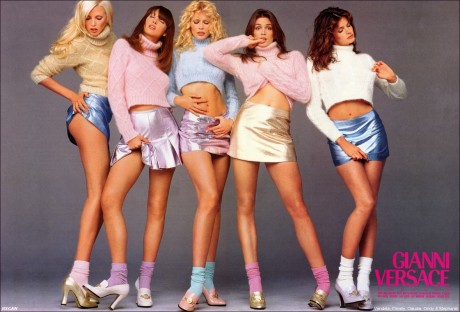 This vintage add features 5 super models wearing some of the 90's greatest trends. Update this look with current and vintage accessories to create the perfect copycat look below. TopShop and Nasty Gal sell merchandise with a vintage 90's flare, so when looking for that perfect 90's item these two stores are your one stop shop!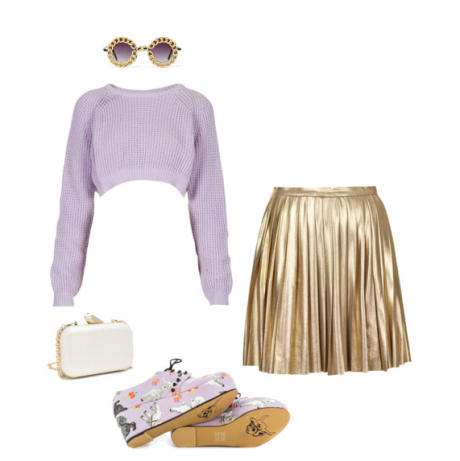 1. Top Shop Lilac Sweater $54,
2. Top Shop Metallic Skirt $50,
3. Iron Chop Flatforms $70
4. Go Jane Clutch $31,
5. Nasty Gal Glasses $55