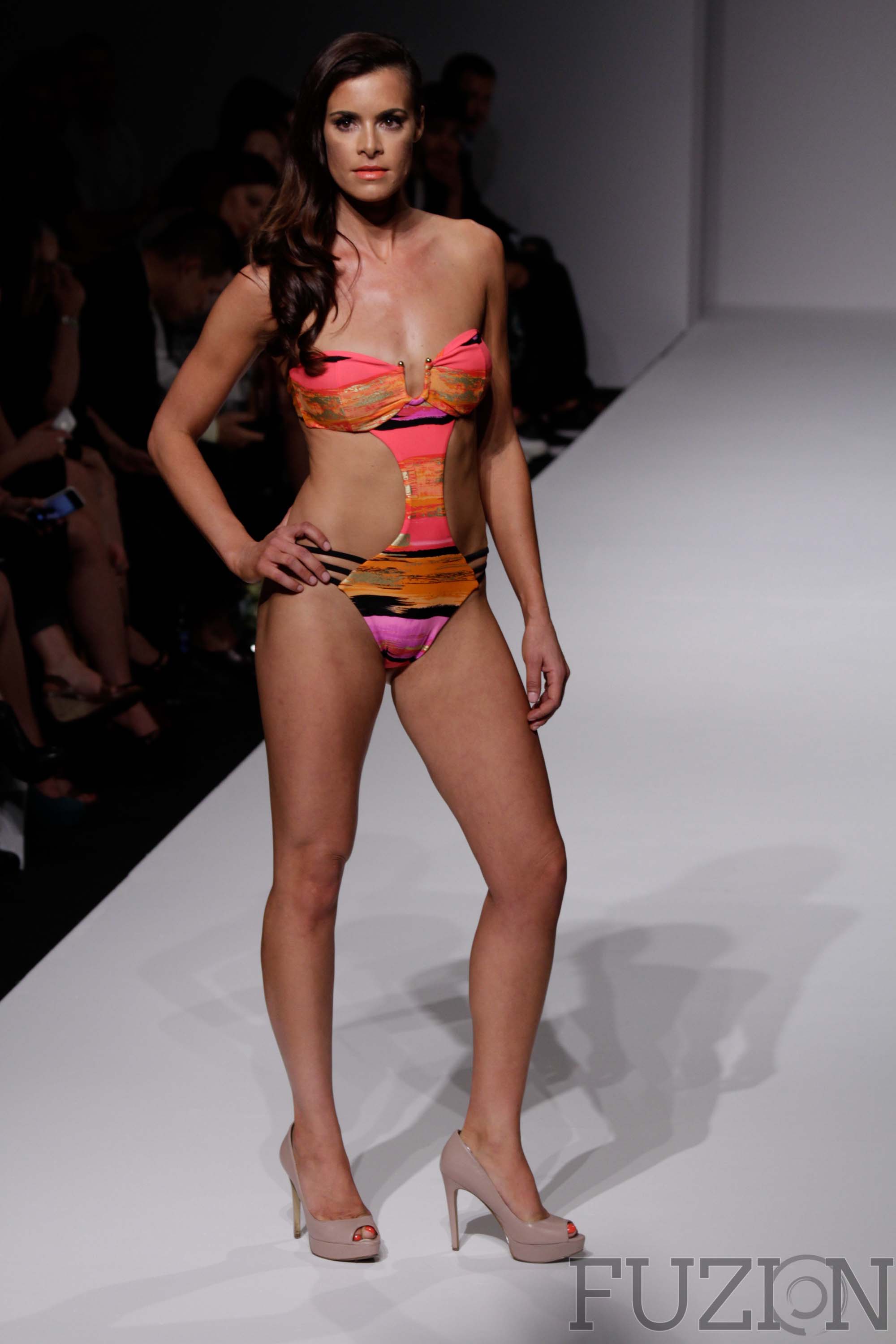 Written by Angel Wynter
Style Fashion Week LA continues to head underway as swimsuits, matadors, and neon colors flood the runway at L.A. Live.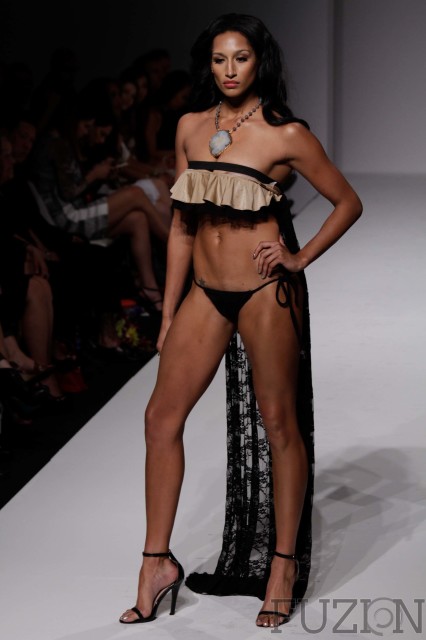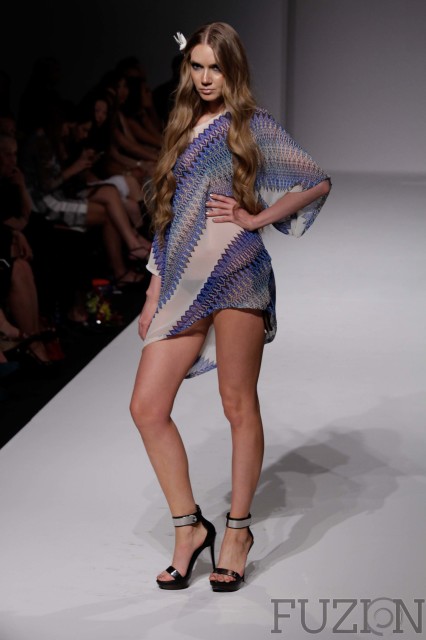 Skinny Bikini showcased their swimsuit line that featured bohemian garb and blended prints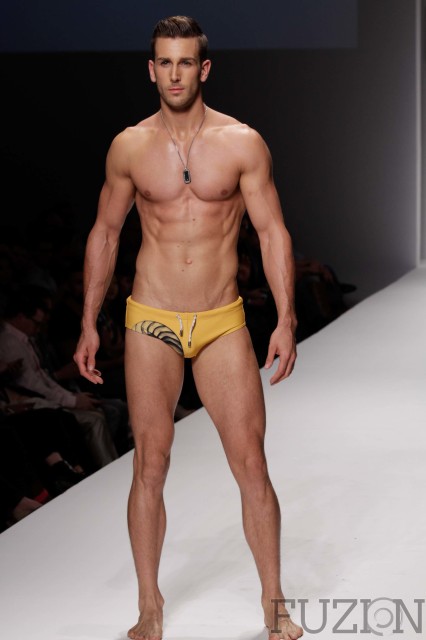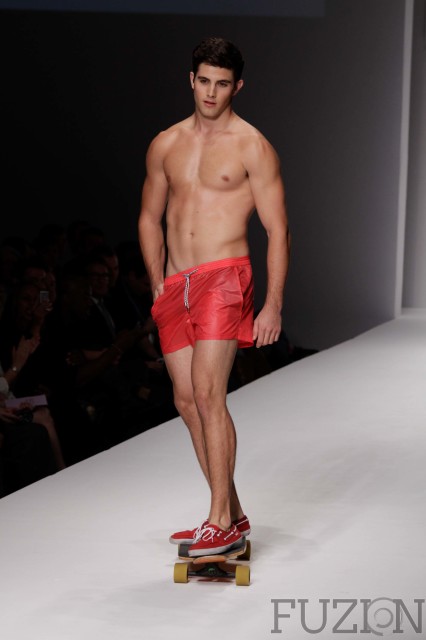 Vanwolff also debuted their swimsuit collection for men, which featured dragon prints and models riding skateboards down the runway.
Consort 62 debuted a women's line tilted Miss Consort at Style Fashion Week LA.
The men's line featured fashions native to la that reflected the city's rugged style.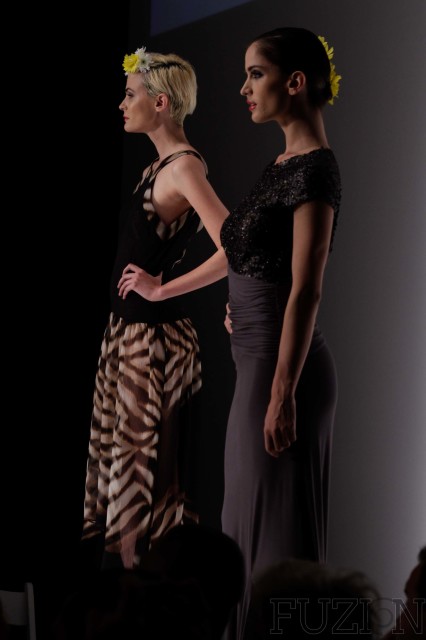 Flowing dresses included unique prints were on display as the models graced the runway in Miss Consort pieces.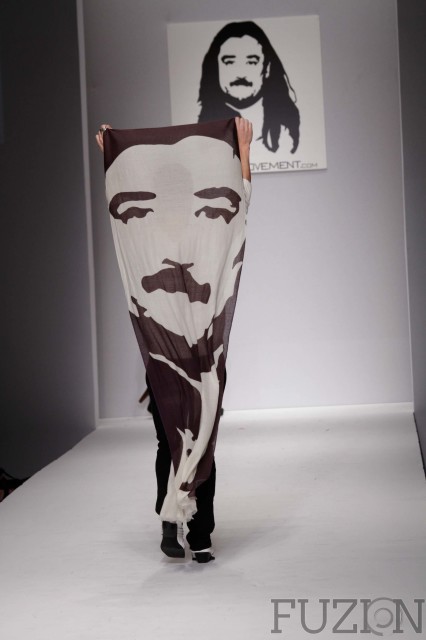 M the Movement showcased it's luxury street wear collection for men on the runway. Models wore masks and waved flags during the display featuring the face of the designer behind the clothes, Michael Luis Asis Herrera .
Designer Courtney Gamble presented her Messqueen NY collection during fashion week, and the pieces made quite a splash with event goers. Fuzion Correspondent Angel Wynter caught up with the young fashionista to inquire about the inspiration behind her collection.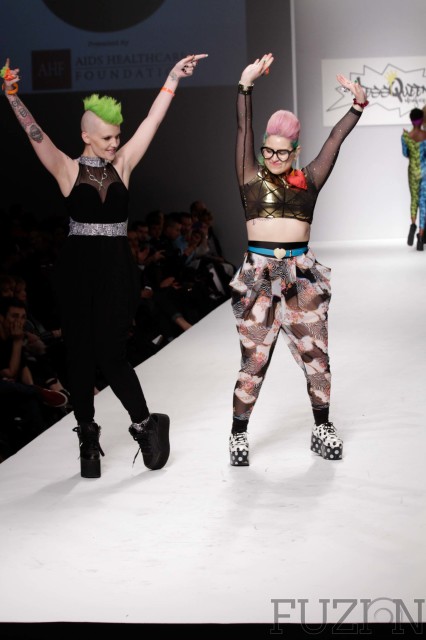 "I'm inspired by everything and I love colors. There's so many to choose from and you can just go wild!"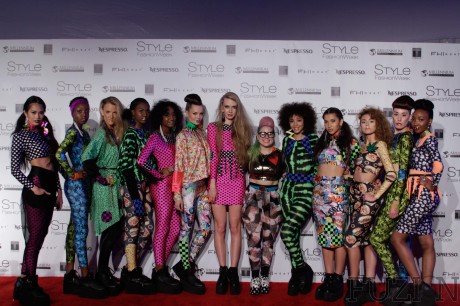 When asked to describe her collection in one word, Gamble replied "a mess!"
Stay tuned for continued coverage of Style Fashion Week LA right here on Fuzion!