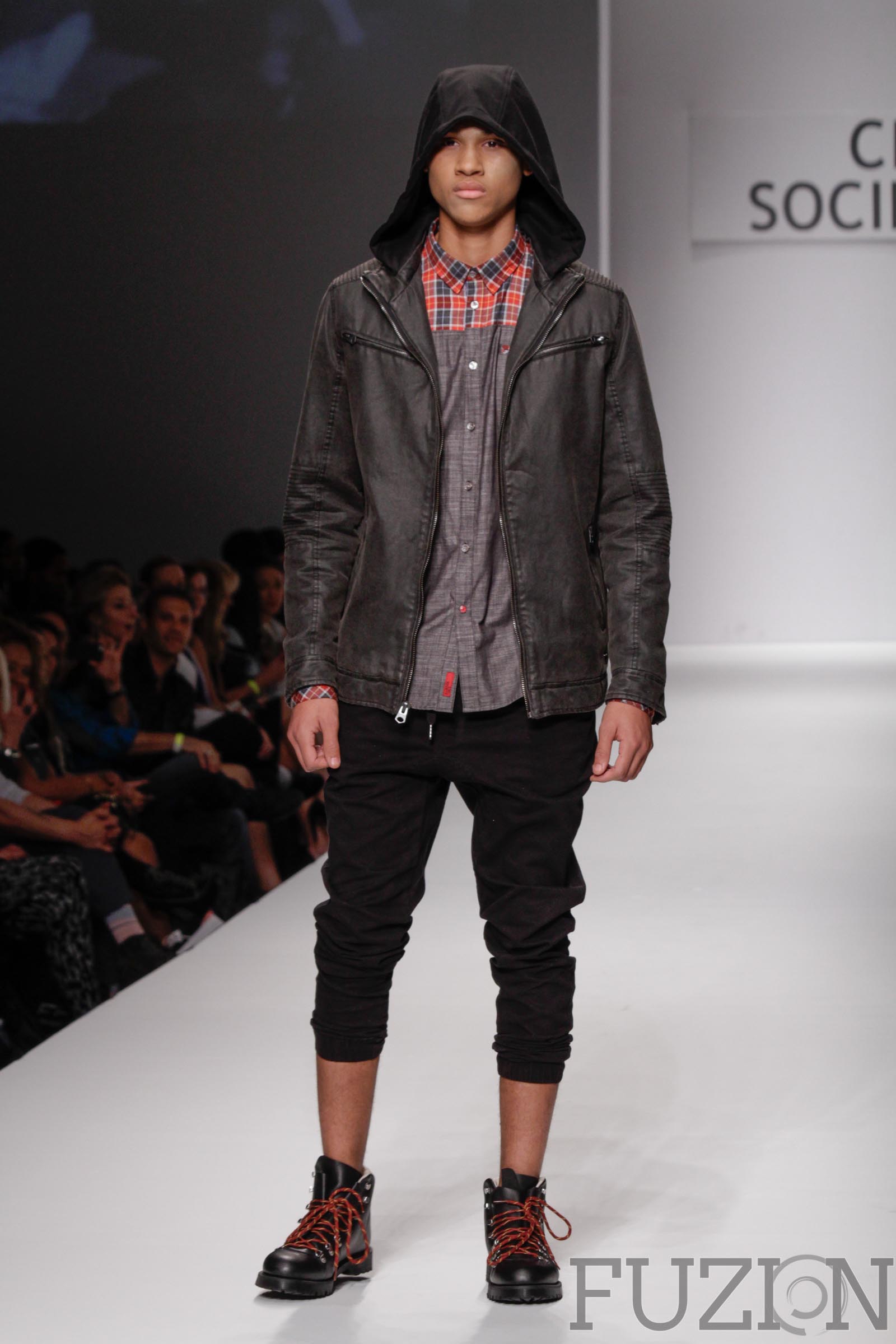 Written by Angel Wynter
From Betsey Johnson to Civil Society, fashion's wild and edgy side took over Style Fashion Week LA's last day of runway shows.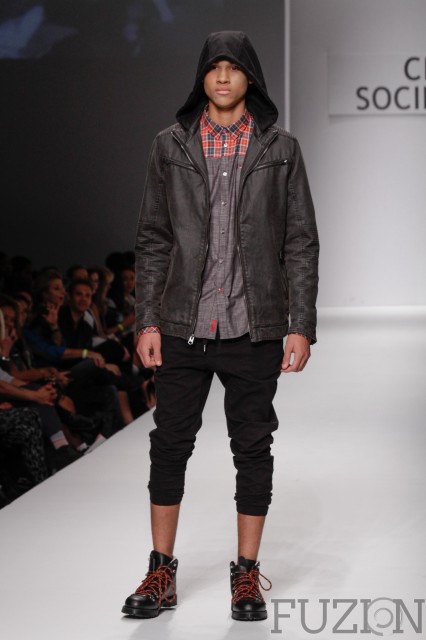 Civil Society's runway collection featured a unique fusion of American and European tailored pieces.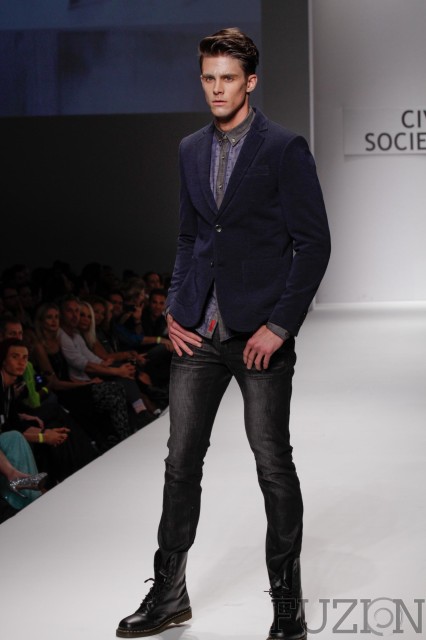 This collection reflects the modern man with a sense of unique business chic fashion.
Control Sector also brought their distinctive flair to Style Fashion Week LA with their futuristic street style clothing.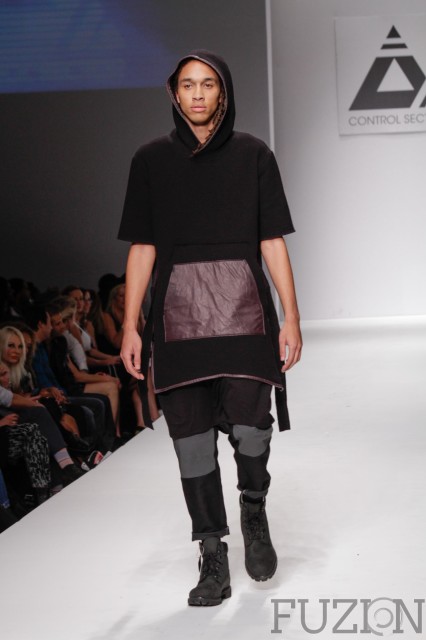 Models strutted down the runway in lengthy leather trimmed hoodies and oversized t-shirts paired with black boots.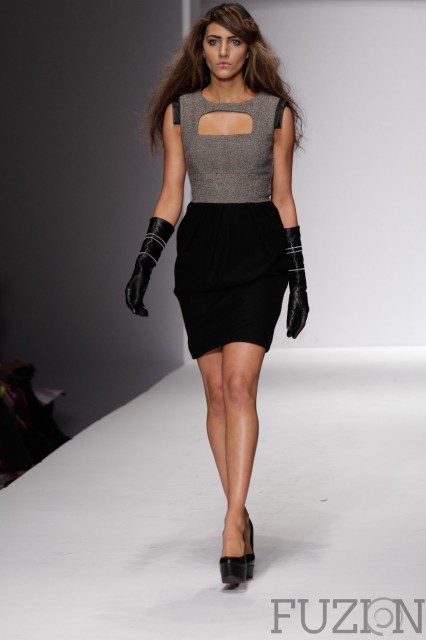 Altaf Maaneshia debuted his collection, which consisted of modern day elegant eveningwear for the contemporary woman.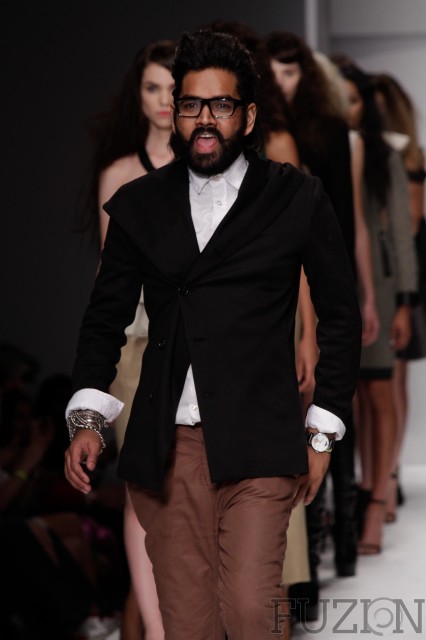 Designer Maaneshia accompanies his models on stage during their final catwalk.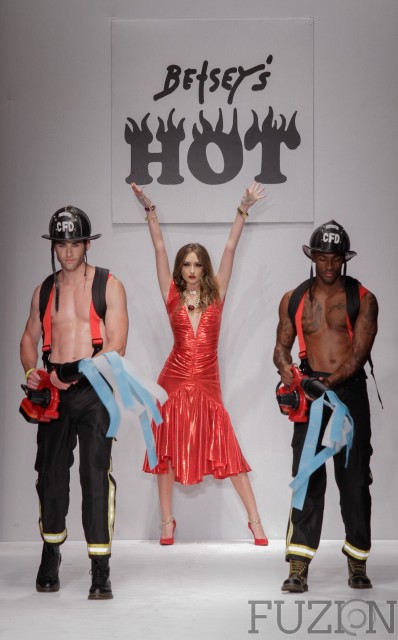 Designer of the night Betsey Johnson presented her "Betsey Hot" collection at Style Fashion Week with bang as male models carrying fire hoses swaggered down the runway.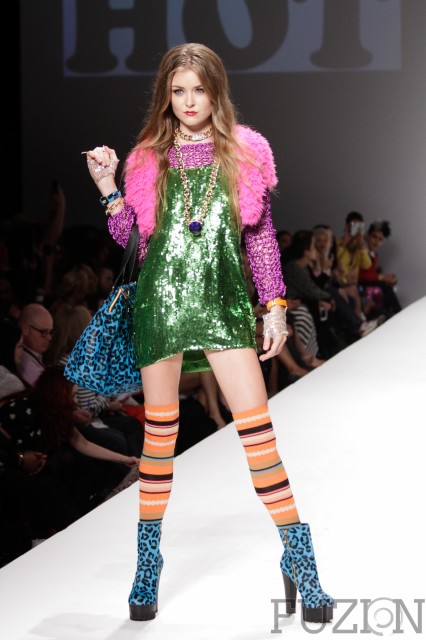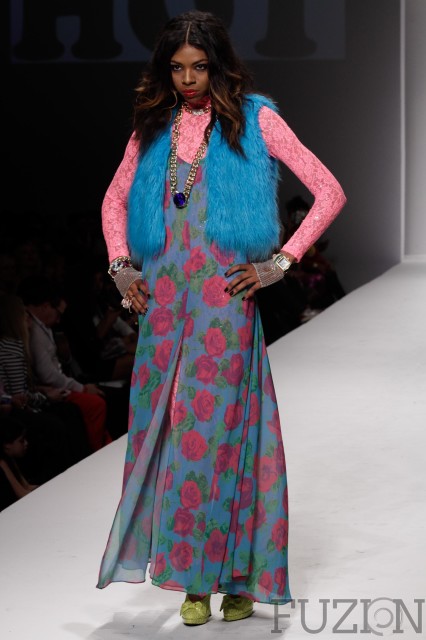 Betsey's wild fashion sense has long been a favorite amongst fans, and tonight's pieces were remained true to her designs.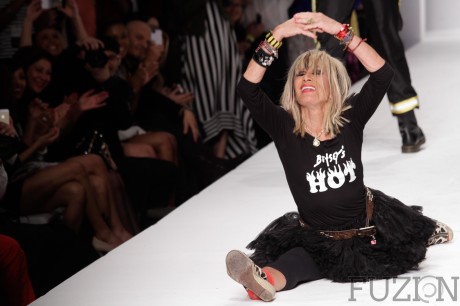 Johnson performed her world famous cartwheel and hit the splits while audience members cheered on in excitement.
Although Style Fashion Week LA is over, LA live was the place to be tonight!  Models draped in brilliant colors and futuristic designer attires were center stage to bring fashion and style, to LA.