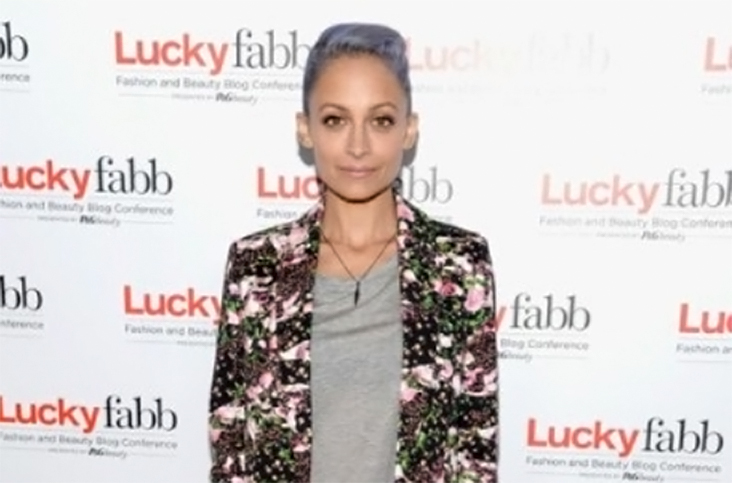 written by Dyandra Brown
Nicole Richie is known to break boundaries and set standards, especially with her dramatic weight loss and gray purple hair. Despite this she still always look effortless in her looks, whether on the red carpet or not.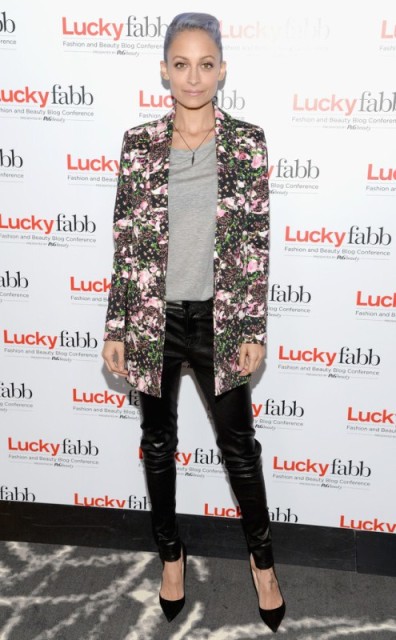 Nicole Richie was spotted at the Lucky Fabb event in a simple yet chic look. Leather pants are still a closet staple, turning any look into something more polished. Minus the purple hair, you can score this classic look below.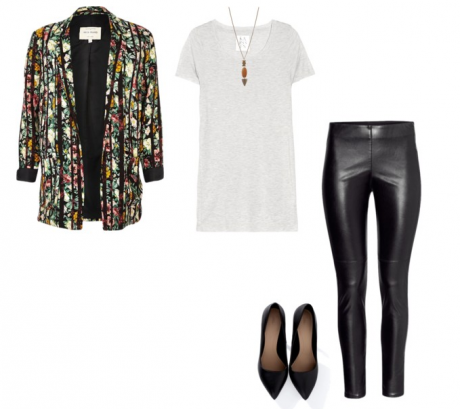 1- River Island Blazer $41
2- Zoe Karssen T-Shirt- $45
3- A.V. Necklace $41
4- H&M Imitation Leather Pants $25
5- Zara Court Shoe $50