Mercedes Benz New York Fashion Week: Skingraft Spring 2015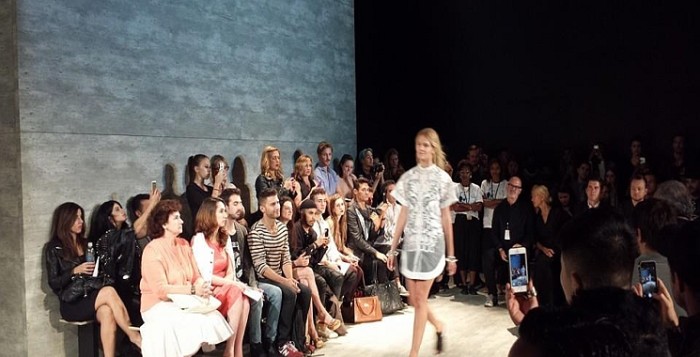 Jonny Cotas' remarkable SKINGRAFT Spring 2015 collection at NYFW hits us with an explosion of smoky textures and relaxed leather fashion. Embroidered pieces fuse with flowy transparent fabrics, bold metallics, and oxblood red tones.
Stimulated by the highly syncretic Latin American religion of Santeria, this 2015 Spring collection's breezy textures meet dark and transparent light. The two meld in such a paradoxical yet authentically natural creed.  Much like the practice of Santeria, this capsule collection casually and breathlessly blends Cotas' artistic style to contradicting prints, fabrics and angles. Cota continues to evolve as well as surprise us with his minimalistic and comfortable approach to leather. Spring and summer's hazy printed bomber jackets, relaxed drawstring trousers and graceful hooded cape were some of our favorites.