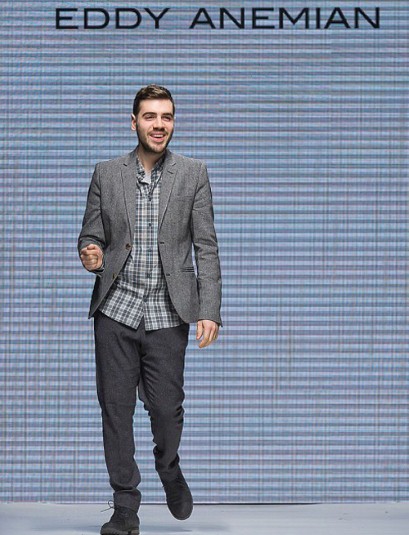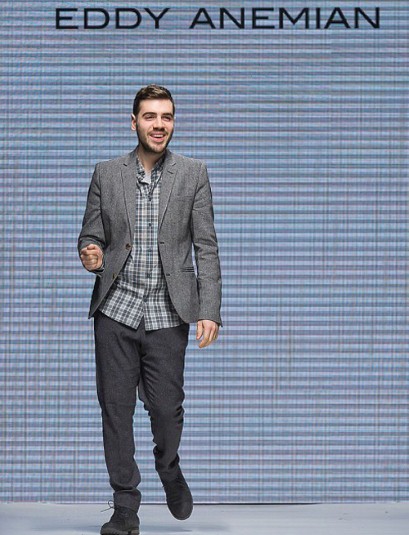 Eddy Anemian just had his dreams come true. The 24 year old Belgian talent and fashion student at La Cambre, Brussels, triumphed over 8 other semi-finalists from top tier fashion schools, becoming the 2014 winner of the H&M Design Award.
H&M's design award was founded in order to celebrate and support fashion at its birthing stage and provide guidance and mentor-ship for new and young designers. Anemian received a 50'000 Euro in cash prize, the chance to develop a collection for H&M and had the opportunity to show his 18-piece collection to an audience of top international industry press and buyers at Mercedes Benz Stockholm Fashion Week.
When asked about the collection, Anemian said: "I like the idea of sensuality, and perhaps even glamour. I wouldn't object to that description. But I don't want any nudity. Rather, I tend to cover the body, and I just wanted to play with proportion – the idea of lots of patterns, or cutting jackets with really high collars that make you carry your head in an aristocratic way."
Anemian, who is on the brink of finishing his studies at La Cambre, took his inspiration from British actress Tilda Swinton in the movie "I Am Love". In the movie, Tilda is a Russian living in Italy and wears Jil Sander outfits. "It's that idea of European exoticism that interested me and that I tried to transpose in my collection," Eddy further explained.
He also was inspired by French painter Ingres. This is clearly seen in the fabric of Eddy's collection. He used floral furnishing fabrics for many of the pieces in his collection, tearing them into long strips.
Ann-Sofie Johansson, H&M's creative head of design, said to WWD, "All of the judges fell in love with Eddy's collection, both the romance of how it looks when it is worn, and the extraordinary skill of his work seen up close. He is a worthy winner, and a bright new star for fashion's future."
Expect to see Eddie in stores in the Fall. For more information and to see the collection on the runway live, head over to H&M Design Award 
Written By: Jaleesa Jaikaran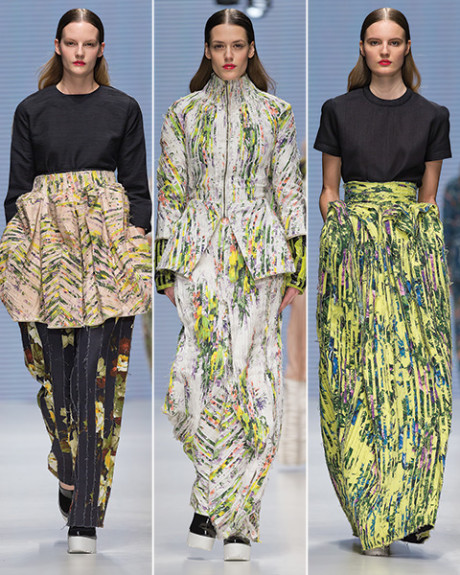 Photo Credit: H&M