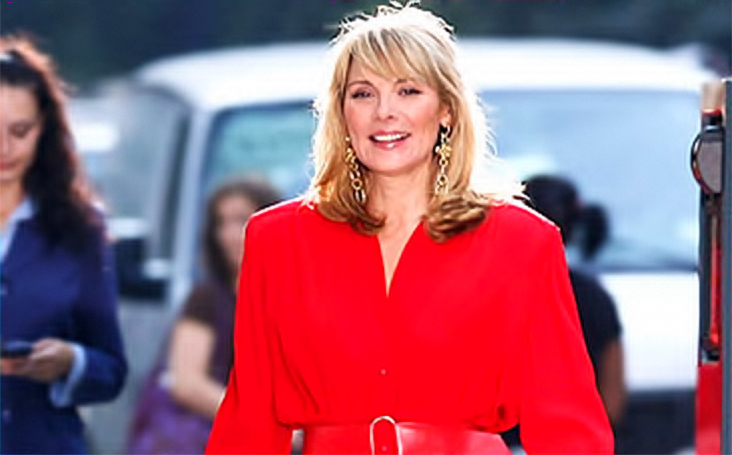 written by Dyandra Brown
Our Sex and the City copycat looks is the boisterous Samantha Jones. Her vibrant and unpredictable character alone exudes fashion. I've chose one of her most coveted looks, bold and beautiful.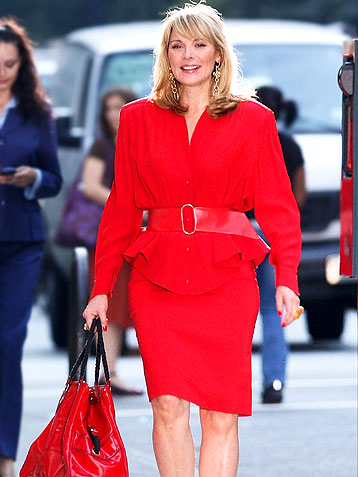 This reinvented power suit screams look at me, without being obnoxious. How ironic? Samantha proudly wore this all red ensemble, even accessorizing the outfit with red shoes (not pictured) Get the look below, playing off of different hues of read to create a vivacious look!
1- Boohoo Lola Peplum Blazer 2- Jaegar Pencil Skirt 3- Mango Belt
4- Jeffery Campbell Shoes 5- Lulu Guinness AmeliaTote