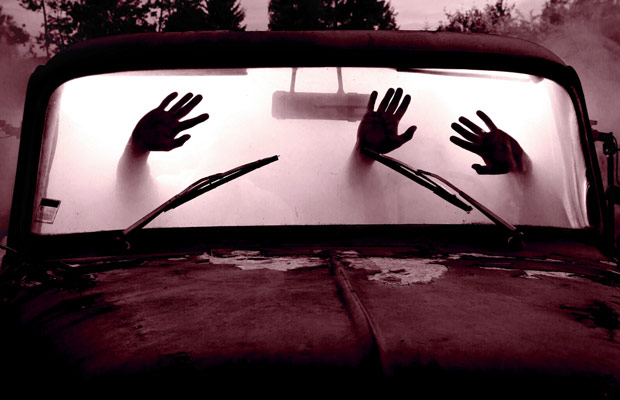 written by Julie
illustration from Carma Sutra App
Happy #HumpDay Fuzionistas!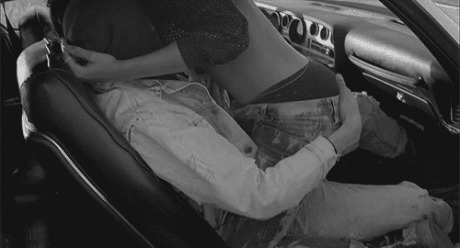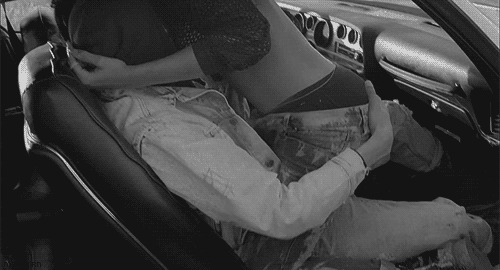 Fuzionistas, you will be shifting your sex life  into high gear  with these sex position. These positions are specifically designed for vehicular sex.  The threat of getting caught with your partner will only add to the thrill.
It does not matter what make or model that you're driving, as long as it's got 4 wheels ( 5,including the steering wheel), you can try out any of our suggested car sex positions.
Follow some of these precautions before taking any of these positions out for a spin:
 Do it after dark for added privacy and cooler temperatures.
Bring a towel for post-play clean up and even to protect your bum from getting stuck on the leather seats
Make sure the car is in park and even pull brake up
 Before you rev up your engine, make sure that the keys are not in the ignition.
The Indoors Courtesan
Have your partner's knees on the floor and penetrates his penis while you are sitting on the edge of the seat with your legs wide open. This position can vary by wrapping your legs around him. And if you are feeling a little ambitious then you can  put your legs up like a v.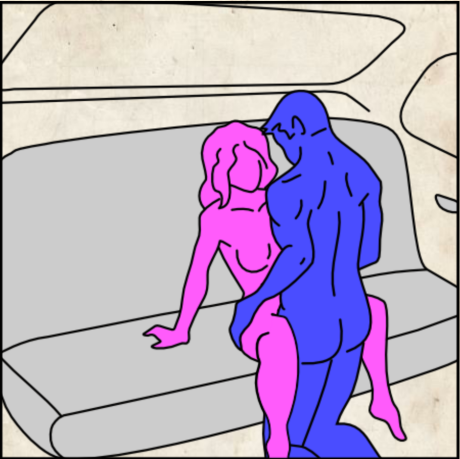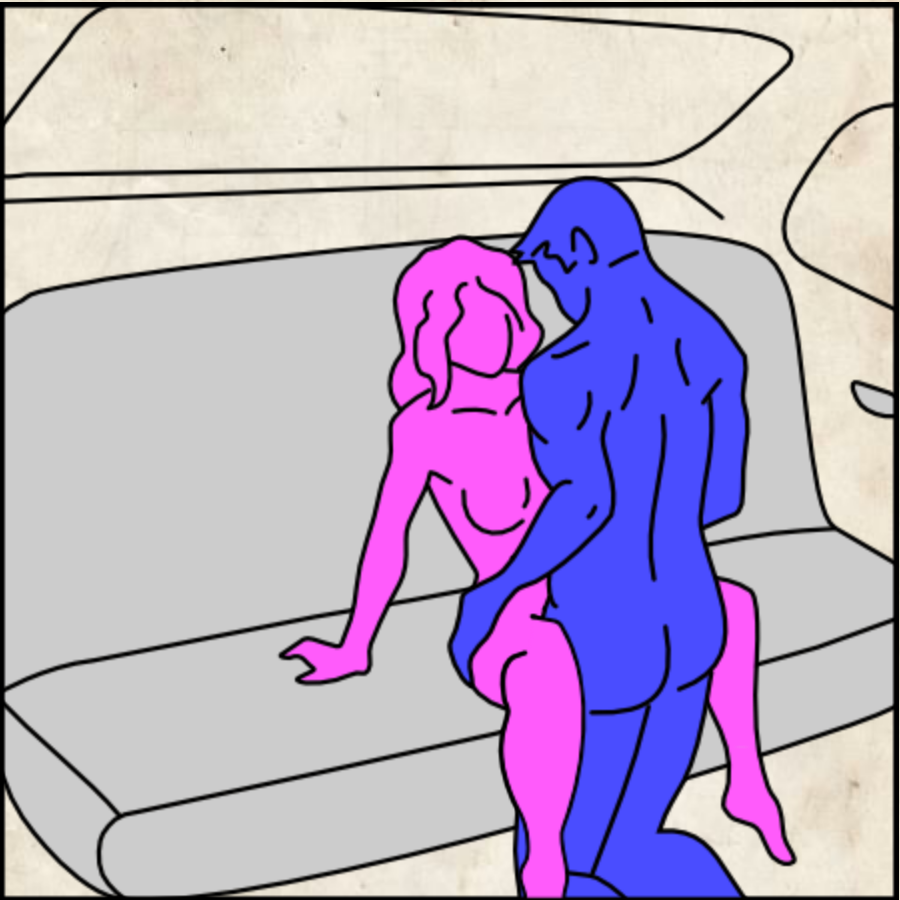 The Amazon
The man is sitting on the front seat.  The girl sits astride on one of the legs of his partner and lead  the penis into the vagina. If it is necessary the door could be opened so you can have more space.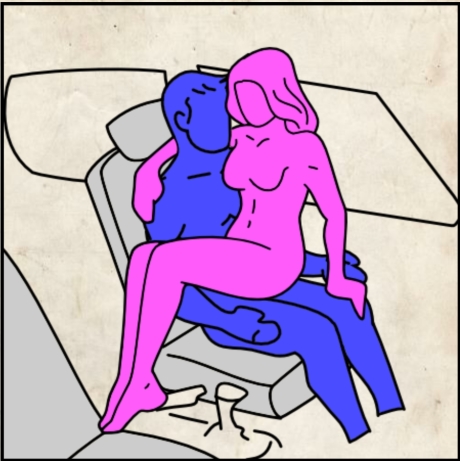 The gymnast
Your guy will be laying in the backseat of the car, while you place a foot beside the chest of your guy and the other leg straight back on the other side.  The girl can bend the front leg to go down and let the penis of your partner go softly inside of you.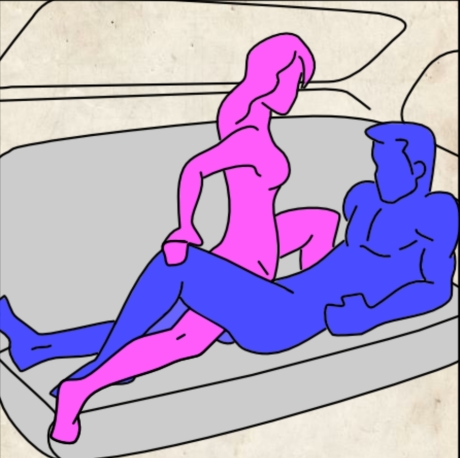 Bulldog
You put yourself on your knees in the backseat, facing the trunk and resting your hands on the top of the backseat, meanwhile your partner put himself right behind you and penetrates you, and he is lying his chest on your back.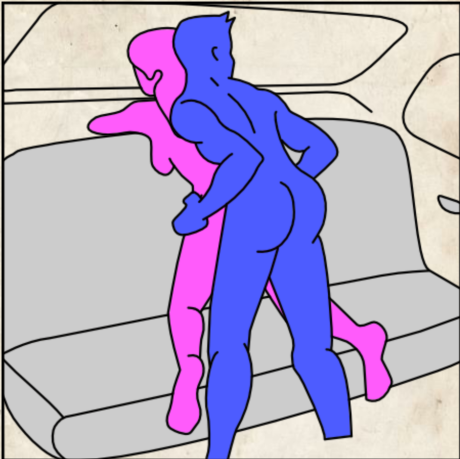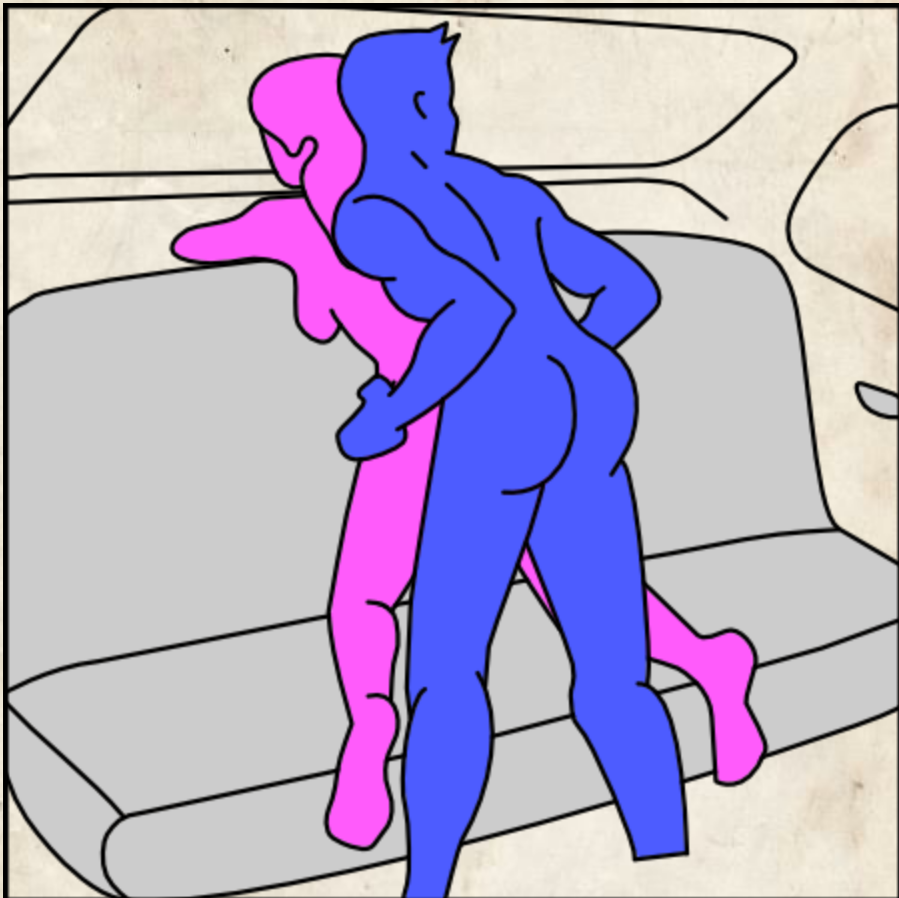 The happy driver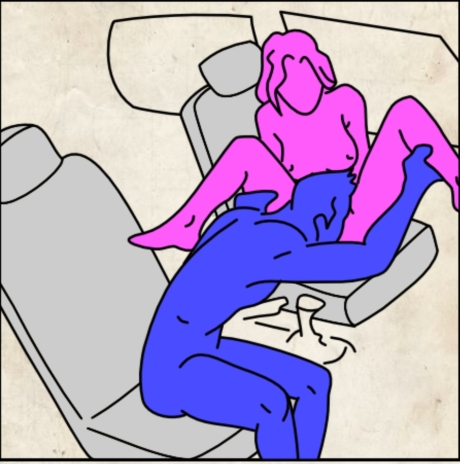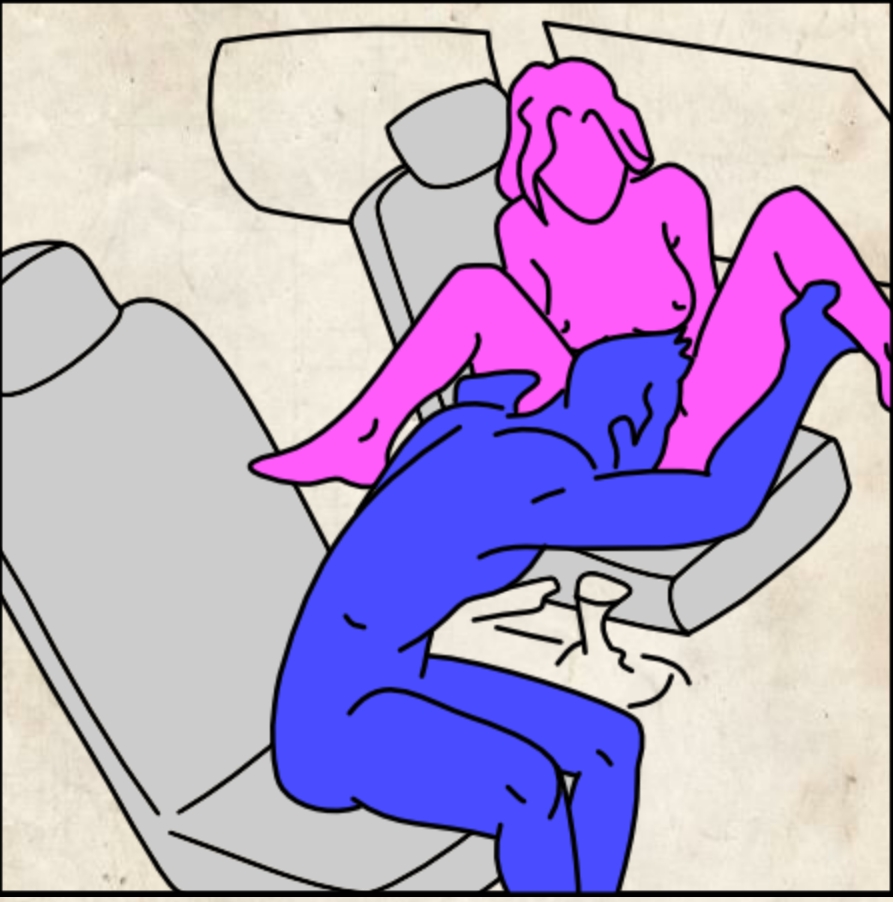 This position is for the fuzionista that is feeling extra adventurous and take it outside of the car.
The Wheelbarrow
You are lying face up on top of the hood of the car with her legs bended and her partner penetrates er trying to makeit as horizontal as possible.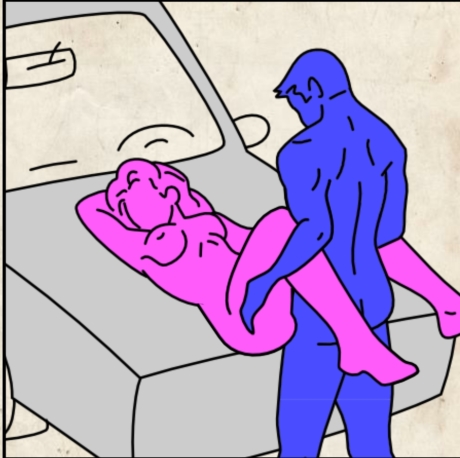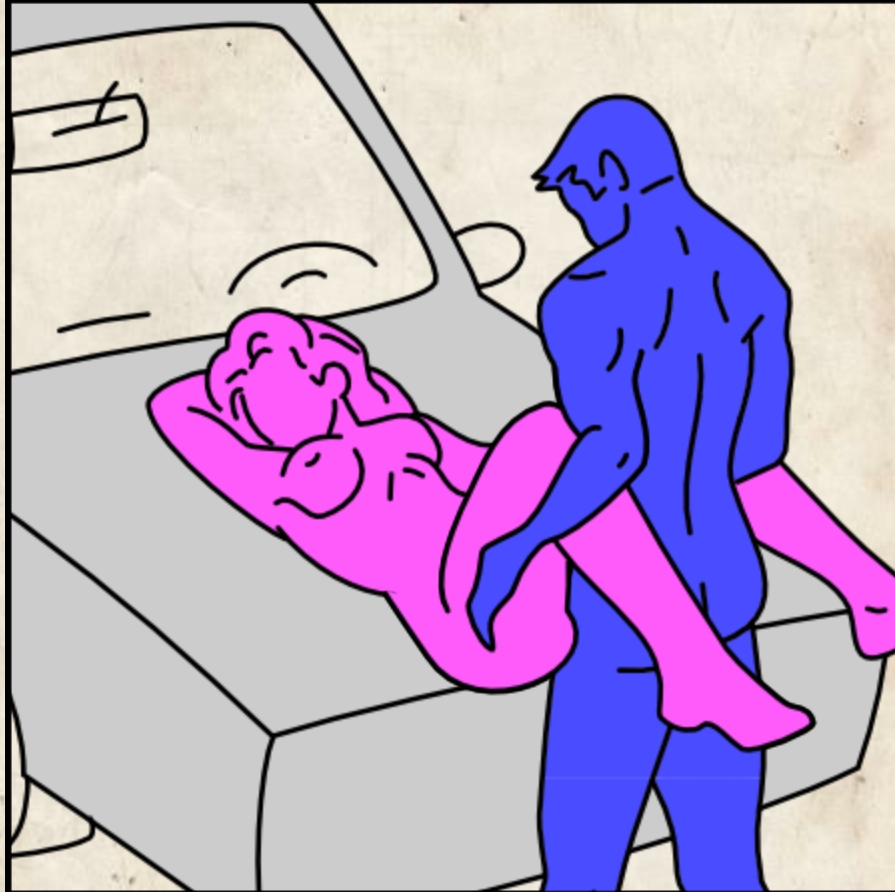 Want more positions to try out? The carma sutra handbook has even more exciting positions for any car ( volkswagon beetle, jeep, sedan and trucks) This 82 page "manual for in-car entertainment" handbook features detailed instructions, complete with easy to follow diagrams and even model-specific advice to rev up your sex drive. It's authored by husband and wife team Alex Gaines & Esther Selsdon who are both writers AND car sex enthusiasts. Quite the combo! Perfect from easy positions for the beginning, to advanced moves for the advanced car lover.