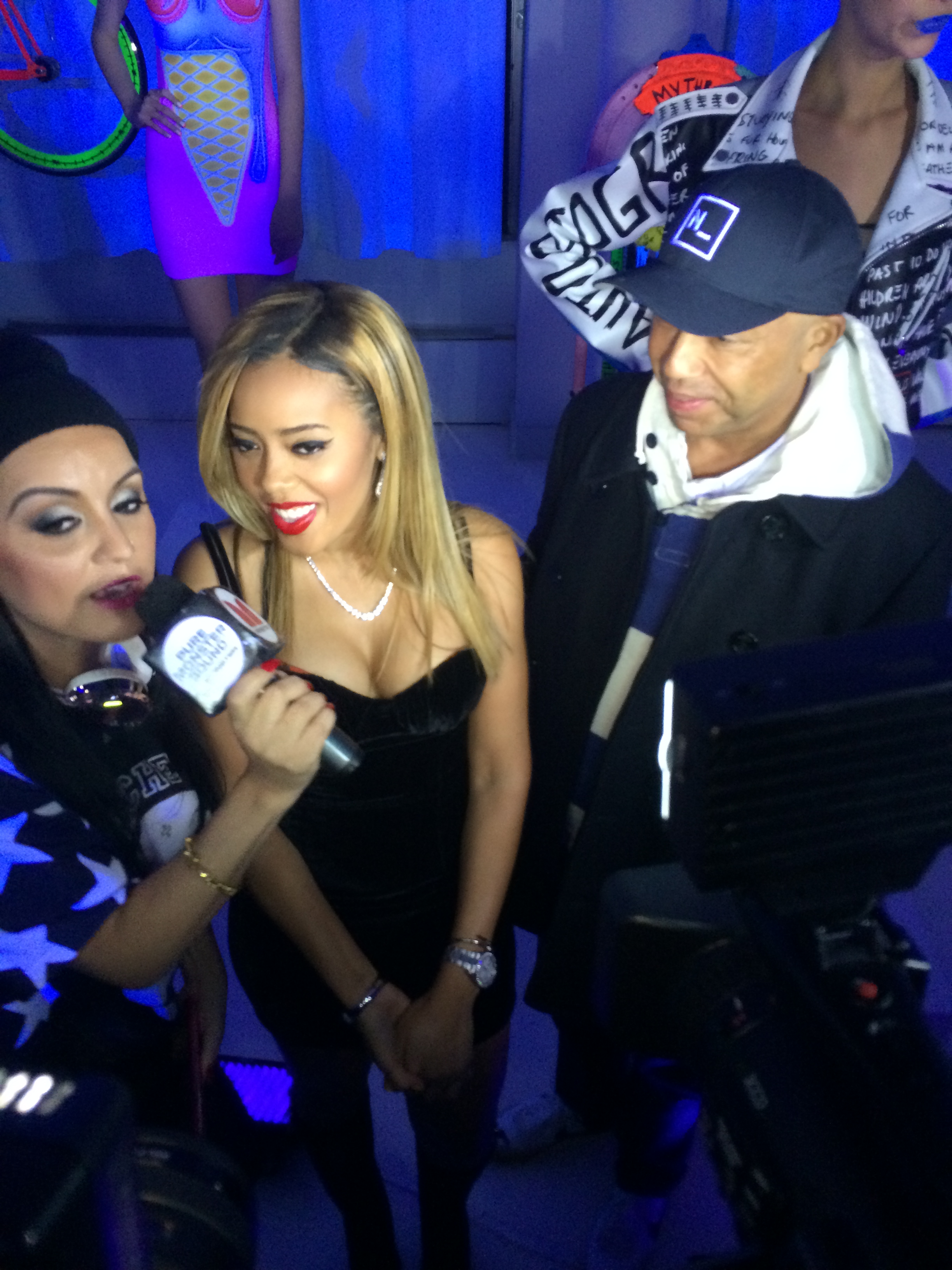 written by Harrison Crite
"Angela I Am" (shop.angelaiam.com) is a platform for emerging independent designers to push their products to the masses by getting the stamp of approval by hip hop royalty and one of this generations go-to fashion influences, Angela Simmons.  Held at NYC's swanky 404, the theme of the event was "Electric Daze" and upon entering the dimly lit room, everything from the paint on the walls, to the models clothing and furniture was eliminated with a black light to give a neon/ glow-in-the-dark effect.
For the fuzionistas, the fashion preservation showcased Spring looks ranging from angle length body con neon dress with color blocked paneling, wide leg trousers with over sized tee shirts in silk and cotton materials to sexy two piece bikinis that were styled with ready-to-wear fur jackets and pencil skirts.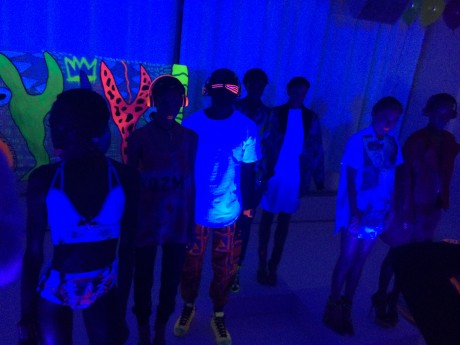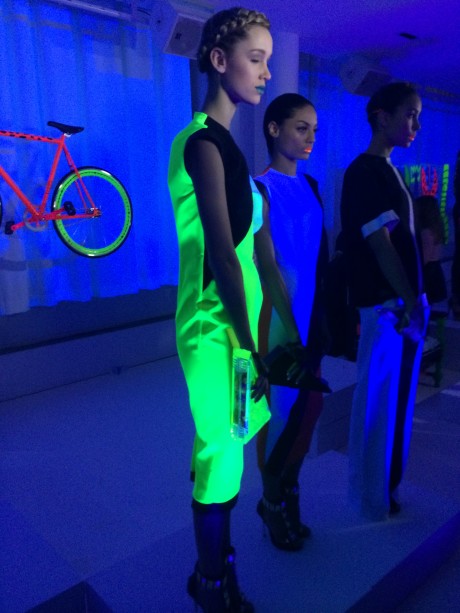 The models' nails were painted in an array of neon colors and white to bounce off the black light themed showcase. One of the most talked about items from the show was a geometrically shaped clear triangular clutch purse that for viewing purposes was filled with candy.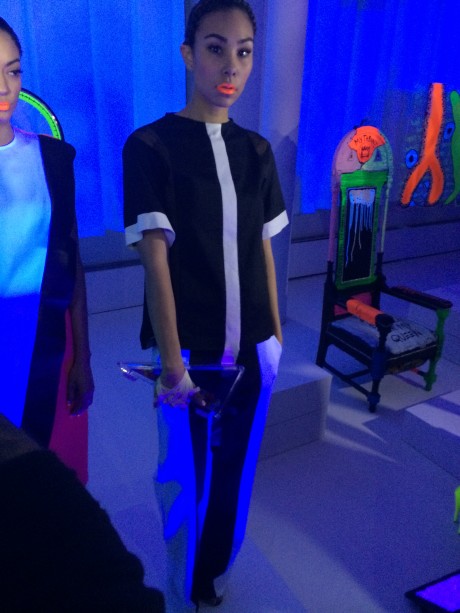 For the fellows, Ron Bass showcased his popular leather motorcycle jacket with handprinted mural and BASS logo (most recently worn by Swizz Beatz) to a neon colored skeleton sweat suit modeled by Shaun Ross also from Bass' collection.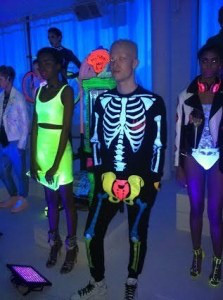 A hot accessory item previewed for the guys was an oversized foiled travel bag.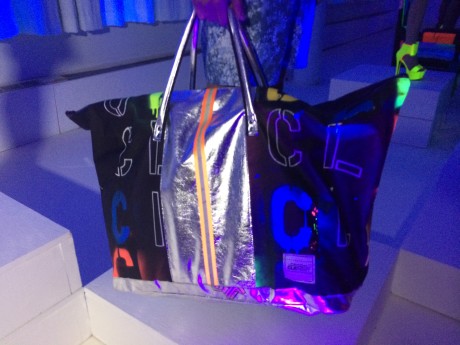 Popular celebrity attendees included Russell Simmons, Diggy Simmons, Bow Wow, Jermaine Dupri, Yandy Smith, Julez Santana, Kimbella, Ashanti,  Adrienne Bailon, Bridget Kelly, Legendary Damon,  Zendaya Maree, Big Ang and celebrity wardrobe stylists Ty Hunter, Mike B and Luxury Law. Celebrity makeup artist and personal MUA to Angela Simmons, Angel Cherry debuted her Void by Angel Cherry neon lipstick line on the models. She exclusively told Fuzion Mag that she was excited to show her new colors and that everything can be purchased on voidbyangelcherry.com.
The event was definitely not one to miss and if you didn't know Angela was about her business…. there were no doubters after this wonderful showcase. Fuzion Mag got an exclusive interview with Angela's Uncle, Russell Simmons, and he expressed "Success runs in her blood, I'm happy of her and all the accomplishments". Her brother who was there for moral support told us "I'm super proud of my sister, she's doing her thing. She inspires me ."  Diggy also mentioned to us exclusively that he is working on a new album.  Mr. 106 and Park, Bow Wow told Fuzion, "When we we're teenagers she use to talk about having her own line and  to see her make it a reality makes me really proud." Mentee Jermanie Dupri says, "Angela's family is known for having that push to do what they have to so I'm not surprised at her success… I'm very proud of her, Bravo." Angela  herself tells Fuzion that this new collection is her baby and she can't wait to show us what she's working on next.