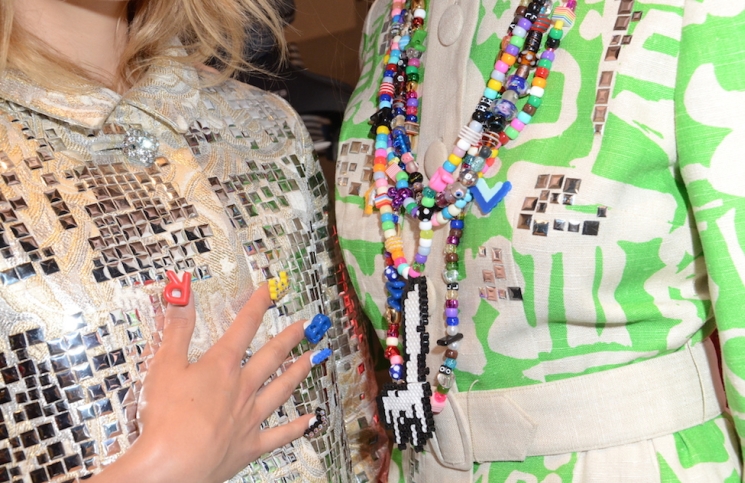 Fun times in multi color heaven! Textured patterns with coolish bling:  sequined baseball jackets, and colorful leathers with were just the first bits we noticed.  Taking a closer look, we found studs placed on patterns, tonal shine on solids (check out the lavender jacket we're crazy about), and a lot of eye candy that looked like candy.
"Ecologically friendly fashion" – Hartig is revolutionizing the way we think of graphics, deconstruction of the classics and recycled clothing. His great creative prowess has led to often unusual and intriguing collaborations with luminaries such as Damien Hirst, Goyard, and an influence in the broader market with a line for Target.
With over 50,000 press editorials during his career, industry insiders, editors, celebrities, and taste-makers seek out Hartig not only for his witty take on the world of fashion, but for his view and contributions in all areas of art and design.
check out the runway show below: