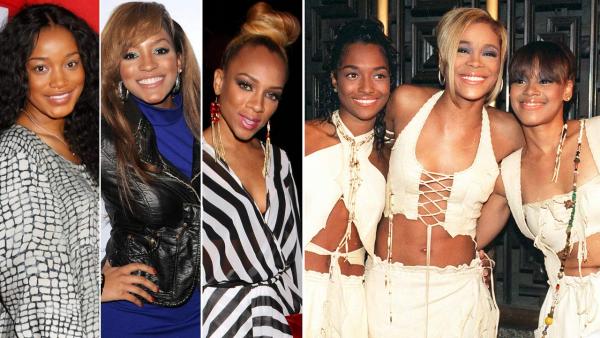 It's official the cast for VH1's TLC Biopic, Crazy, Sexy, Cool: The TLC Story is complete. According to Essence, Keke Palmer will be playing Rozanda "Chilli" Thomas, Drew Sidora as Tione "T-Boz" Watkins and rapper Lil' Mama as the late Lisa "Left Eye" Lopez.
Sidora, has been featured in the BET show The Game and you may know Palmer 19, from movies such as Akeelah and the Bee and Madea's Family Reunion.  According to Essence, Palmer is excited and honored about her role in the film since she has been a huge fan of TLC since she was a child.  In an interview with Vibe, the actress said,
"…I had my little hairbrush as my mic and nobody could tell me I wasn't the fourth member of TLC.  I am a true fan. I love these ladies and I always want to be proud of my work in any role that I do."
Though she has been very excited about her role as Chilli, fans have been saying that she bears no resemblance to the singer. Keke took to Twitter to respond to those comments,
"I don't remember Angela Bassett looking ANYTHING like Tina Turner. And she RIPPED that role…People need to realize that movies aren't casted by people looking like who they're playing. They're casted by who can do the role."
According to Essence, the film is set to start filming next month in Atlanta and has yet to have a determined release date.
Photo Courtesy of ontheredcarpet.com