The Academy Awards Nominations: And the Nominees Are…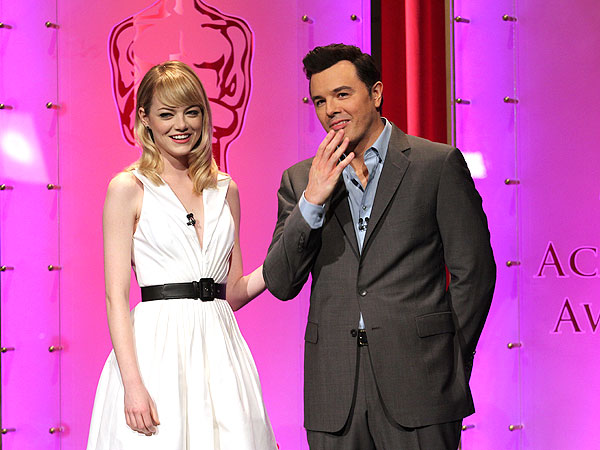 The Golden Globe's isn't until February 24th but the host Seth MacFarlane, who is the creator of the TV show Family Guy and actress Emma Stone announced the nominees for this years awards show.  The two announced the nominees in Beverly Hills Thursday morning, at the Academy of Motion Picture Arts and Sciences.  According the People, the nominees included the movie Lincoln, with 12 which includes Best Picture, Best Director Steven Spielberg, Best Actor Daniel Day-Lewis and supporting actress Sally Field.
Most were shocked that actor Ben Affleck wasn't nominated for directing his film Argo which has gotten positive reviews for his work with the film.  However, his film did receive seven nominations.  According to People Other nominees included Life of Pi, with 11 nominations; and Les Misérables, with nine.
Photo Courtesy of People.com