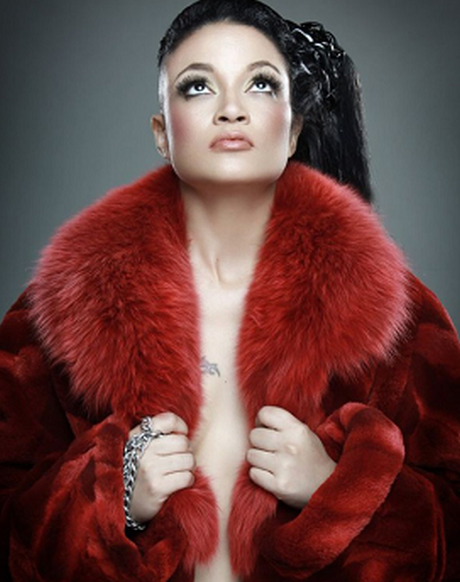 The Hip-Hop Socialite recaps the hottest celebrity news and gossip of the last week, and drops a few exclusives….
Charli Baltimore Talks New Music, Biggie, And Walking Away From Talks To Star On Love & Hip-Hop: NY 
After nearly 20 years in the game, Charli Baltimore is just as hungry as ever to make her mark on hip-hop. Set to release her new mix tape, "Hard 2 Kill", in the next few weeks, the Philadelphia native now co-owns her own label, and will be releasing an album in the near future. I recently caught up with Charli to get the scoop on her new music, why she decided to walk away from talks to star on Love & Hip-Hop: NY, and if she feels her connection to late hip-hop icon Biggie Smalls has overshadowed her career. Check out highlights from our chat below.
ON HER LABEL SITUATION:
"I'm currently co-owner of my own label BMB. I'm an artist as well as an executive, so along with myself and Trick Trick, we have some great talent coming out soon."
ON HER NEW SINGLE "BMB":
The song was produced by Saromsoundz out of my hometown, Philadelphia. The beat was so insane and I thought Trick would be a great fit as a feature. It came out so hot, I felt it would be a great introduction to our movement and to my new mixtape 'Hard 2 Kill'. I met Clifton Powell on a movie we worked on together last year, and Trick came up with the concept for the video. So along with Sean Babas, he created a mini movie."
ON HER UPCOMING MIXTAPE:
"It's being released in the next couple of weeks. We're just putting the final touches on it."
 ON IF SHE THINKS HER CONNECTION TO BIGGIE HAS OVERSHADOWED HER MUSIC:
"I feel there have been times, especially in the beginning of my career, when it did overshadow my music. But I can never not acknowledge his influence and initial vision for us to create a rap super group, The Commission. I've grown to accept and respect that BIG is and always will be hip-hop royalty, a legend, and an Icon. I embrace it at this point. I've come far enough in my career that I have my own fans and established my music in its own right."
HER THOUGHTS ON THE CURRENT CROP OF FEMALES EMCEES:
"I love all the different females and what they bring to the game, it's such a vast variety of styles, talent and music, something for everyone, so there's no longer the stereotype of 'oh she wants to be such and such or she sounds like her'. Everyone in the game now is unique in their own right."
 ON HER TWO DAUGHTERS: 
"My daughters are great. My oldest just relocated to LA from NY. She started with Ford modeling agency in New York, and has branched into 3 different modeling agencies. Two in America, and another overseas that handles her overseas work. She has an agency that handles her commercial and television work. She's currently doing a CoverGirl and L'Oréal campaign, she just completed a shoot for OPI nails and Joe jeans last week, and has countless spreads in Vogue, Italian Vogue, and all the fashion magazines. She's done commercials for Kit Kat, Hershey, and Coca-Cola. She's always working. My youngest daughter just graduated from high school and is going to college to pursue her dream in fashion merchandising. She works at a retail outlet to further her knowledge in her field. She is also a make-up artist and has been freelancing doing makeup for years."
ON WHY SHE WALKED AWAY FROM TALKS TO STAR ON 'LOVE & HIP-HOP NEW YORK, AND IF SHE WOULD DO A REALITY SHOW:
"I was in talks with Mona [Scott-Young] to do LHHNY last year. I don't think I really fit the format for the show. I don't know if I'd be comfortable having every aspect of my life in public. That really takes a certain kind of personality. I'm a rather private person for the most part and I had to take into consideration my daughters lives as well. If I was offered a different sort of show, I wouldn't be opposed to it, and it's awesome to see Mona single-handedly turn her show into an empire. I'm all for women empowerment."
ON HER PROJECTS OUTSIDE OF MUSIC:
"Right now I'm focused on building BMB into a force to be reckoned with. The fact my co-execs believed in me enough to allow me to spearhead a label in its infancy stages is something I take super serious! I'm determined to see us win! and we will. Collectively,all of our expertise in different areas and aspects of the music biz is going to make BMB a household name. I'm also venturing back into film work as well as an album after the mixtape."
You can keep up with Charli and get updates on her music by following her on Twitter @CharliBaltimore.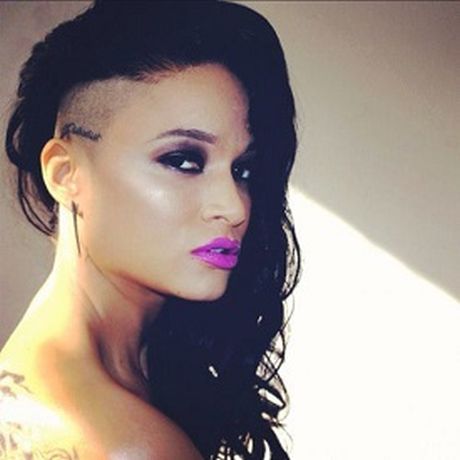 UPDATE: Lil Mo Responds To Dawn Robinson's Accusations Of Forced Drama And Unfair Editing On R&B Divas 
In last week's column, I featured an interview with R&B Divas: LA star Dawn Robinson. The interview made headlines, as Dawn accused the show's producers of encouraging drama between the ladies on the cast for the sake of ratings, and defended her friend and co-star, Kelly Price, who comes off as a confrontational bully on the show.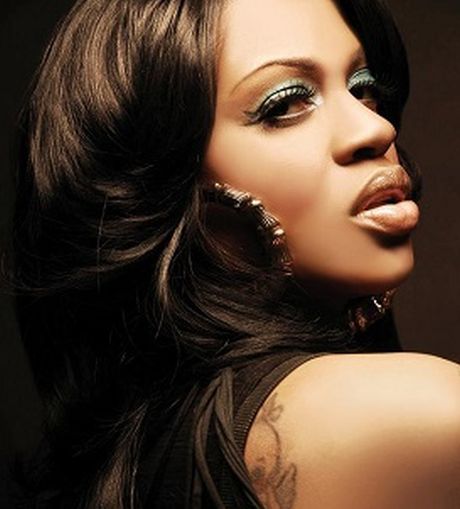 After catching wind the interview, Dawn's R&B Divas: LA co-star, Lil Mo, wanted to address some of the former En Vogue singer's comments. When we got on the phone for what turned out to be nearly an hour long conversation, Mo told me that Dawn didn't tell all of the truth about what went on behind the scenes of the show. The 'Superwoman' singer revealed that Kelly's confrontational ways on the show (that caught many of us by surprise) aren't a product of editing… they're all Kelly. She also told me security had to be hired for the show's set because of Kelly's 'belligerent' ways, and that they were almost cancelled because of Kelly's shenanigans.
Last Tuesday, TV One gathered the cast of R&B Divas: LA to shoot the reunion episode…and Dawn was a no-show. The R&B Divas: LA season 1 reunion airs September 4 at 10 pm.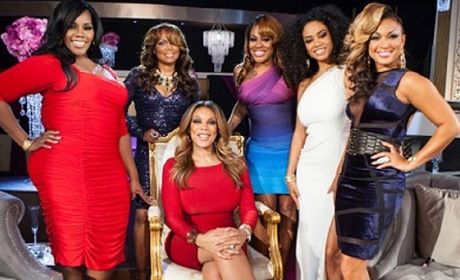 The Butler Takes Top Spot At Box Office
I am so happy for Lee Daniels and the cast of his new movie, The Butler!! The film, which stars Oprah Winfrey and Forest Whitaker, took the top spot at the box office over the weekend, taking in $25 million!!
The Butler tells the story of Cecil Gaines (Forest), a Black man who witnessed several notable events of the 20th century during the 34-years he worked as a White House butler. Cecil Gaines is based on Eugene Allen, who worked at the White House during eight presidential terms from 1952 to 1986.
The movie's weekend haul surpassed experts' expectations, and I hear Oprah had a lot to do with it's success. Along with Oprah and Forest, The Butler stars Mariah Carey, Lenny Kravitz, Terrence Howard, Robin Williams, Jane Fonda, and several others. Be sure to go out and support the film!!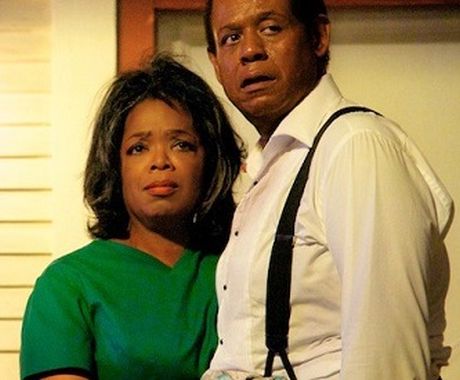 To keep up with Mara The Hip-Hop Socialite, follow her on Twitter @hiphopsocialite and Instagram @thehiphopsocialite.