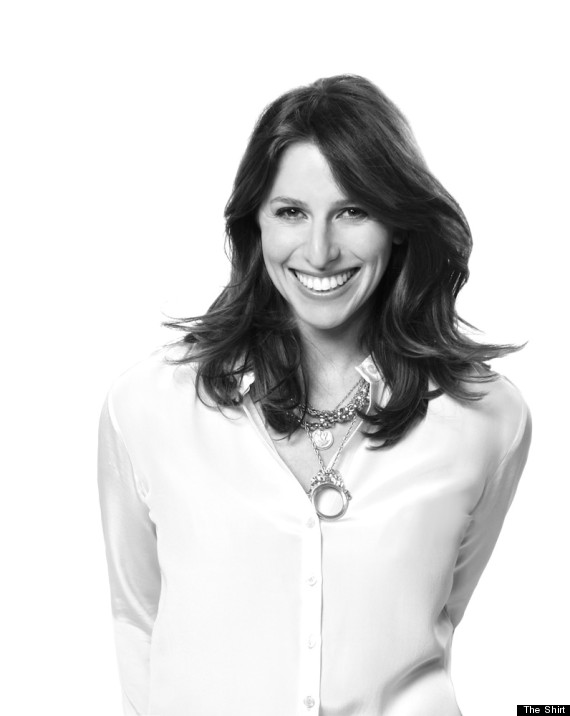 written by Palak Patel
When it comes to dressing for success in the business world, many women find trouble finding the perfect dress shirt that actually fits a woman's curves. Rochelle Behrens was also plagued by this issue and decided to take it into her own hands to fix the "gaping" problem in women's fashion.
She had become an expert at safety-pinning her own shirts closed and found herself gravitating towards the idea of creating a shirt that fit her body without placing those pesky pins in the morning. "I knew how to carefully weave the pin in between the layers of fabric so it wouldn't show through," stated Behrens. "I took a sketch I had made based on that concept, took a shirt I liked and headed to the pattern maker in the garment district of NYC. I sat down with him and the first prototype worked!" She then had to patent her design and technology and source the correct materials. She brought on a production manager and, once she had enough shirts, held a trunk show in her own apartment. Word spread to NPR and soon everyone was talking about The Shirt.
Rochelle's real break was being discovered by Oprah. "It was life-changing!" stated Behrens. "Her finding it validated my idea and opened it up to her audience which is so loyal, even to this day." She even counts Oprah naming The Shirt as her Must Have Item of the Year as one of the most important accomplishments in her career. "Then when The New York Times ran a Sunday Styles piece on me and Inc. named me in their Coolest Entrepreneurs Under 30 list," said Behrens.  "These were all great moments that I worked hard to get to and when you're pushing forward all the time is a nice validation."
This same validation helps keep Rochelle moving forward with The Shirt. Through her hard work, Rochelle has some advice to share for any burgeoning entrepreneurs: "Just do it. But do your research, make sure you know how much it costs, and don't necessarily wait for the perfect prototype or scenario to be in place. Just dive in and get into customers' hands."
Rochelle is looking forward to expanding her collection. "We're expanding to include more prints, more colors, more basics, and more speciality items," mentioned Behrens. "And to get them in more stores and closets across America." All of the work Rochelle puts in only works to help create her favorite part of her job: "Knowing that women feel empowered because of something I created." It makes everything worthwhile for Rochelle Behrens.