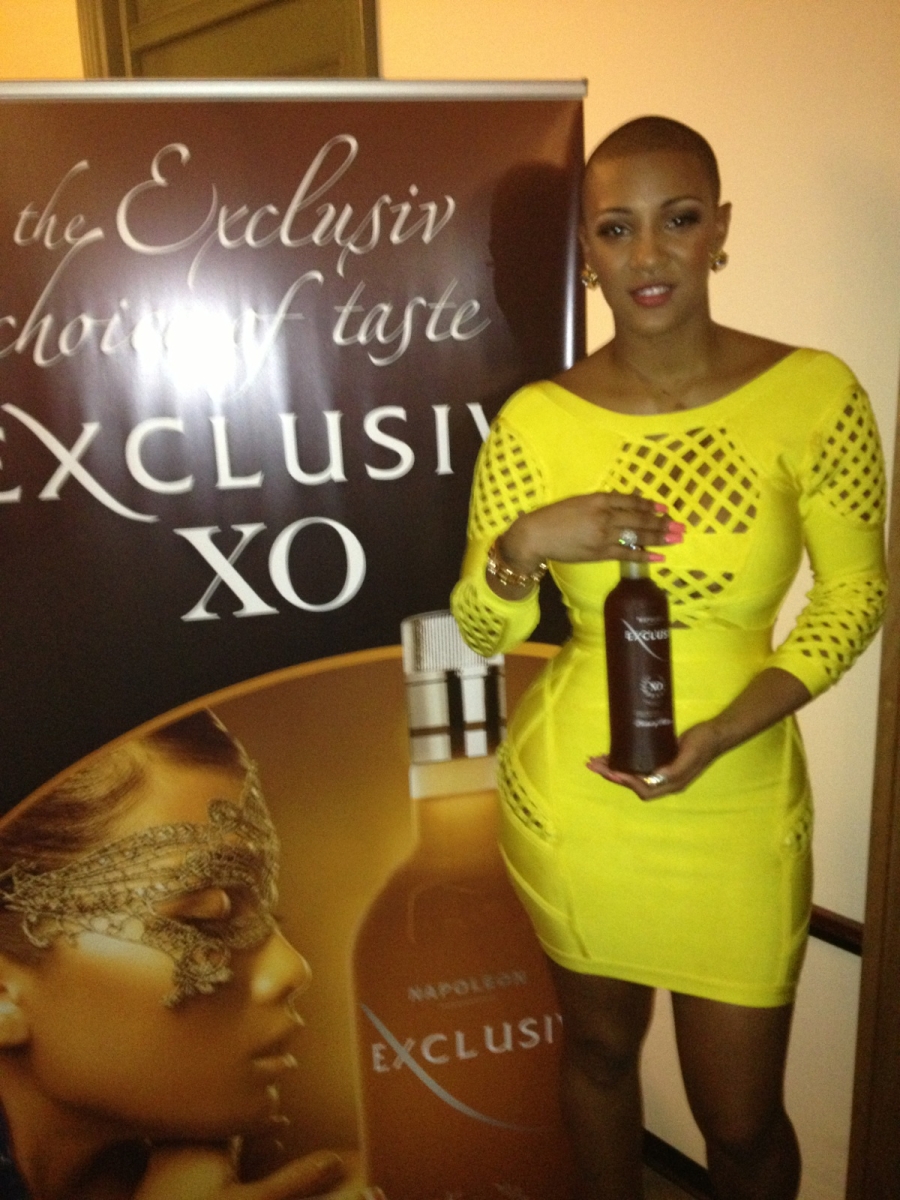 written by Tiffany Jenkins
Nya Lee hosted an exclusive listening party for her upcoming mixtape in New York City on December 2nd. She seemed as if she was in her element, giving fellow music artists and industry tastemakers a preview of her upcoming project. The event took place at KMA Studios in the heart of New York City. During the session, Exclusiv Vodka sponsored the drinks, while Nya Lee previewed several tracks for those in attendance; the songs ranging gritty tunes to club hits.
Nya Lee is most known for being as an exotic dancer, socialite, or the newest reality star of VH1's Love and Hip-Hop NY, but she is more than that. Nya-Lee is an aspiring rapper who has already had underground hits with hip-hop heavyweights, Jadakiss and Fabolous.
When asked how does it feel to finally put out her first mixtape, she said,
"It feels good and I'm happy I did wait two years to release my mixtape because I could've already released a project but I wanted to grow as an artist before I come out and keep testing things. I wanted to have people know me for more than being a dancer and solidify that I was serious in music before anything because I want a great project"
Who influenced the content on the mixtape?
"My life, the people around me and the people who have come into my life in the past two years; from artists, to producers, to managers I have met. I'm creating friendships and relationships for a reason, people don't come into your life for nothing. I feel like the past few years I've grown and this is what it is."
Since the age of 16, Nya Lee has written her own music. Now at the age of 21, she has her own label, OurCutt (named after a near-fatal altercation), which her mixtape will be released from. This project will include French Montana, Red Cafe and a host of others. For more information about Nya Lee please visit www.ilovenya.com