Notre Dame Football Player Manti Te'o Has Been Catfished?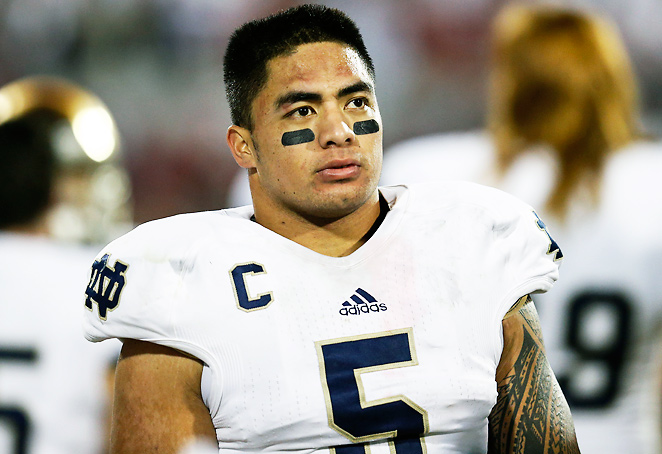 First round draft pick Notre Dame football player Manti Te'O has reportedly been duped into believing he was having a relationship with a woman online. The story gets extremely confusing as there have been reports that a California man has been behind the hoax claiming to be Te'o's girlfriend Lennay Kekua who had supposedly died from cancer in September. What seems to confuse people the most is that a football star would go online to look for love.
Since this story has been in the press Te'o has not released a statement or addressed the press to clear up any rumors or to set the record straight.
Photo Courtesy of Sports Illustrated