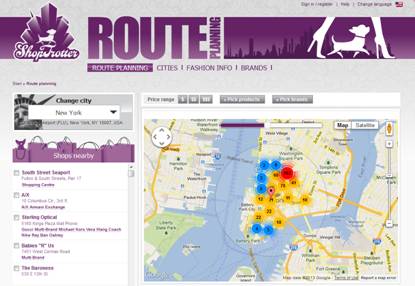 On the heels of their official launch yesterday, I am thrilled to personally introduce to you ShopTrotter (ShopTrotter.com): the biggest thing to happen to shopping since the credit card. The new website allows users to plan and create detailed custom shopping routes in over 80 cities worldwide.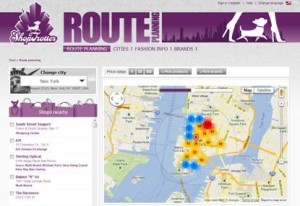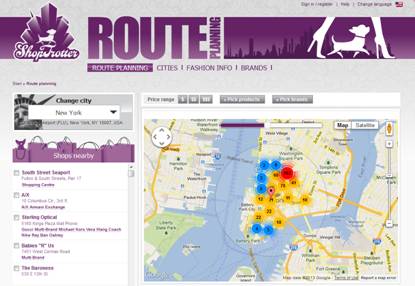 Users (we call them "ShopTrotters") can make their own shopping route by filtering location, price range, types of products and specific brands or retailers. From there, ShopTrotters can send the route to their mobile device, add to favorites, share with friends or save to re-edit later.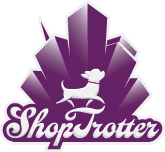 In addition to the groundbreaking route-planning system, ShopTrotter provides the latest style news, including video and image content from cities and events, industry gossip and new collaborations, delivered by those in the know. In short, ShopTrotter saves time and helps to avoid frustration while shopping for a particular item or navigating an unfamiliar city, while also giving ShopTrotters a steady stream of essential information.
For more information on how to become a ShopTrotter or a ShopTrotter contributor, please visit ShopTrotter.com.