Welcome to July, everybody! With the new month we all really start our love/hate relationship with summer. Let's be honest, July is when Mother Nature really turns up the heat and sadly, we can't all jet off to an exotic (and cooler) locale for vacation. Instead, many of us are forced to go to work where sometimes the dress code doesn't really lend itself well to staying cool and focused.
Here are some professional fits in fabrics that won't leave you melting after your morning commute. Plus they are fashionable, trendy, and fun so you won't have to sacrifice your own personal style.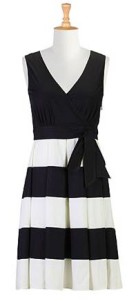 This classic cotton style from eShakti is perfect for the summer office. Customization is also available for shoppers who wish to add a cap sleeve or more length depending on their office dress code.
http://www.eshakti.com/Product/CL0025090/Colorblock-stripe-poplin-dress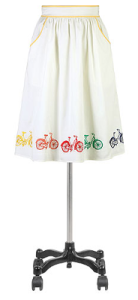 Celebrate the season appropriately with a playful summer print on a classic fit, like the Tipped Trim Cycle Skirt from eShakti. Pair with a fitted top and get ready for the compliments!
http://www.eshakti.com/Product/CL0027127/Tipped-trim-cycle-skirt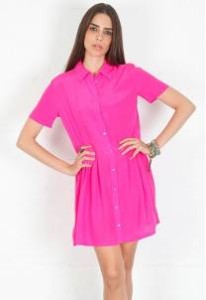 This dainty silk dress will breathe through your morning commute while keeping you covered up in all the right places for the office. Available at Singer22.com.
http://www.singer22.com/equipment/pleated-dress.html?sku=q23-e395-magenta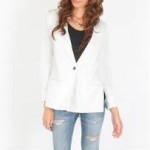 Nothing says summer work staple quite like a white blazer. Use this classic jacket to cover up under arctic office A/C's. Available at Singer22.com.
http://www.singer22.com/elizabeth-and-james/athena-blazer.html?sku=lj402-1077l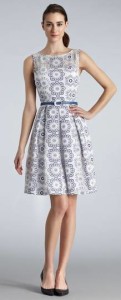 Professionally adorable, this crisp dress from Muse Apparel features navy designs and white lace details in a classic summer fit.
http://www.museapparel.com/nautical-lace-girly-dress/invt/m1015mxe&bklist=icat,3,shop,newarrivals_dresses

Nothing is easier to wear than our favorite tunic dress from Muse! The U-shaped neck is flirty yet modest, while the fuller cut creates a flattering shape.
http://www.museapparel.com/gradient-printed-tunic-dress/invt/m1013mxe&bklist=icat,3,shop,newarrivals_dresses