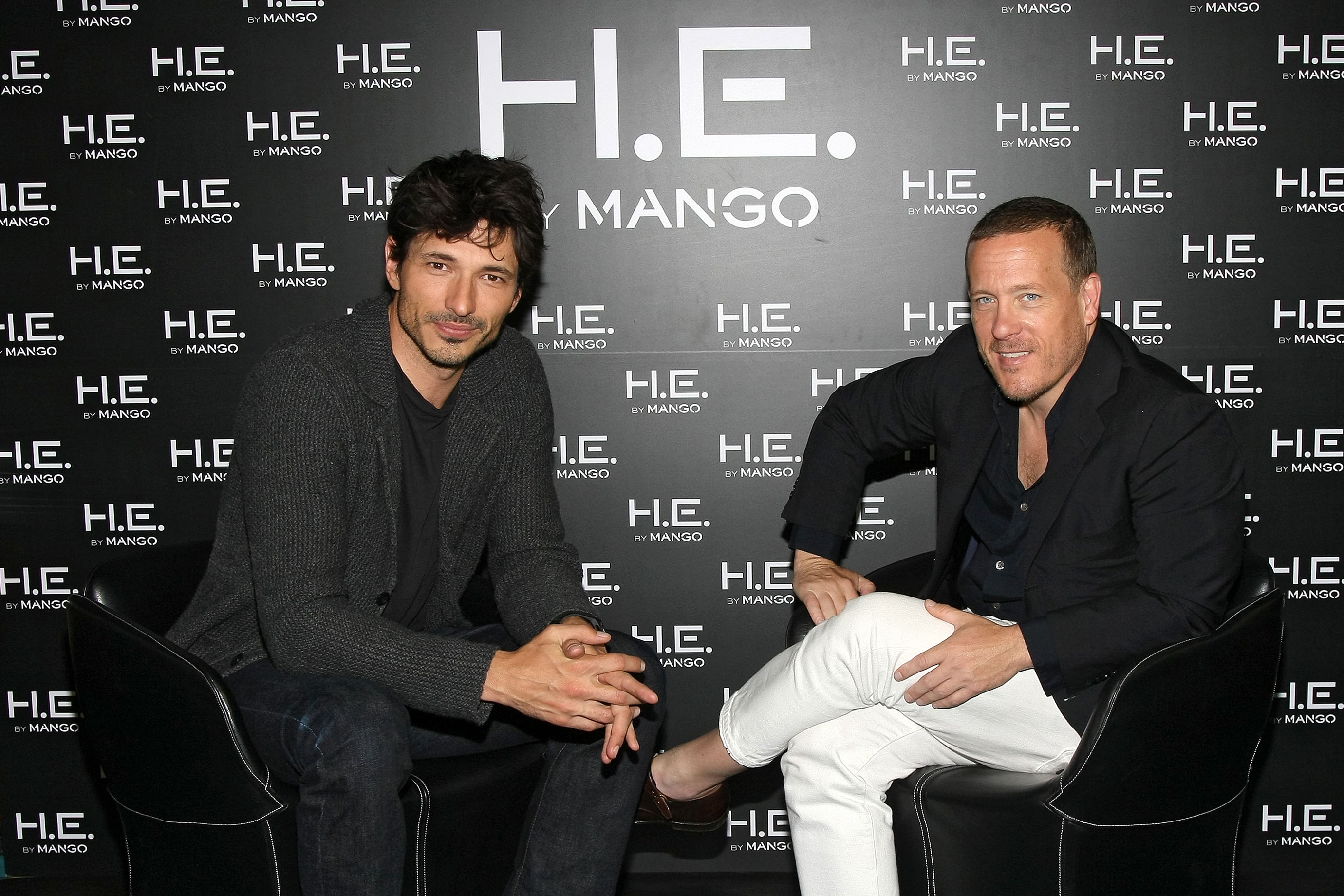 The blogger Scott Schuman becomes the photographer of the new Autumn/Winter 2013 H.E. by MANGO campaign, featuring the model Andres Velencoso and launched live yesterday via Google+
To download the making of video, press conference and internal interview:
http://lapolea.es//video.php?control_id=519bbcbf5d426
Barcelona, June 2013 – Yesterday MANGO menswear range, H.E. by MANGO, presented the acclaimed blogger Scott Schuman as the new photographer of the Autumn/Winter 2013 campaign. He is the one who was responsible for photographing Andres Velencoso, the face of the brand for the second season running, in the brand's new campaign.
Blogger and photographer, Scott Schuman is famous for his blog The Sartorialist. In addition to his blog, Schuman has worked with international magazines including GQ, Vogue Italia, Vogue Paris and Interview. Similarly, such as including Nespresso, DKNY Jeans, Gant, OVS, Crate & Barrel, Absolut and Burberry have used him to produce their adverting campaigns.
On his collaboration with MANGO, Scott Schuman commented: "Working with Andres Velencoso was very easy. He knows how to move so well that it is difficult for me to go back to taking photos of people who are not used to posing in front of a camera. In regard to his dress style, Scott comments: "Garance, my partner, has a major influence on my style. She knows what looks good on me and what does not. She inspected my wardrobe and now it is much more sophisticated." Speaking about his blog, Scott explains: "I don't choose people, I react to what I see. I love cycling round the city: I go slowly and observe what is around me".
Andres Velencoso, the campaign model and brand image, comments: "It was different to other photo shoots. The vision and style of Scott are unique: he has a very different vision. Looking at his photos, I want to visit those locations."
On choosing clothes he adds: "My partner gives me her opinion on what I wear, albeit in a very subtle way. Both Scott and I have a quite similar style: very casual and simple."
For the first time, the campaign launch was broadcast live by Hangout via the MANGO en Google+ and its YouTube channel, allowing the international media to interview, via videochat, the acclaimed photographer Scott Schuman and the Spanish model Andre?s Velencoso, while users worldwide were able to follow the event live and in real time.
For the Autumn/Winter season, H.E. by MANGO is opting for a smart casual style inspired by the beat generation and American vintage. Natural, earth, khaki and claret tones come together in this year's trends with an unwashed and dyed look. Added to this is the urban nature collection, a more general trend inspired by green cities, where technology and the rural origins of man become one by combining a more sophisticated style with masculine and urban garments for everyday wear. For its part, the Premium suit collection extends the range of suits with the Classic Fit and versatile garments for a business style, in which the details make the difference.
H.E. by MANGO was created in 2008 to offer men a contemporary and modern men's fashion range. Its style is based on updating the classics by giving them the required touch of fashion, adapting the trends to a simple, everyday and urban style.
The H.E. by MANGO menswear range now has over 100 retail outlets. In 2013, it plans to open approximately 80 retail outlets in countries such as Germany, France, Holland, Russia and Turkey, as well as in regions such as the Middle East, South-­-East Asia and South America. In the next few years, the H.E. by MANGO brand plans to reach a total of 500 retail outlets and account for 10% of the firm's total turnover.