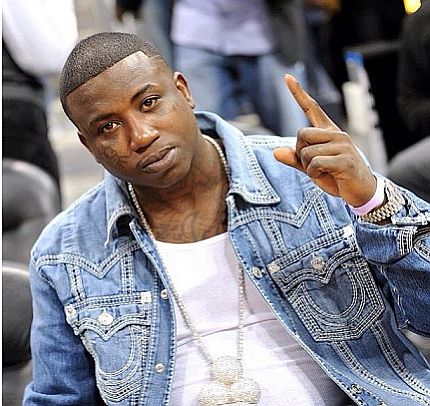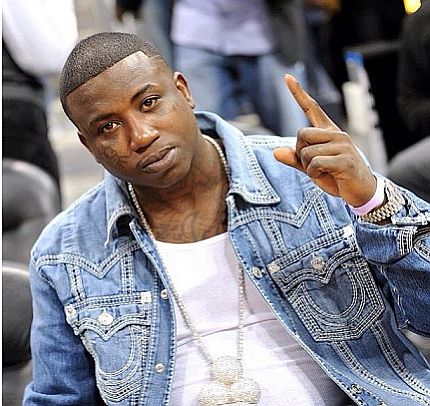 By Tyesha Litz picture from http://www.guccimaneonline.com
I know I'm late to the Gucci Mane is crazy party and most of you have moved on to RiRi's latest beef but to be fair its taken me a moment to process this whole fiasco. Let me start by saying that I haven't seen such an obvious and desperate cry for help since Amanda Bynes' downward spiral. For those of you who are unaware of the ins and outs of the Gucci drama let me fill you in. Two weeks ago Gucci went on a Twitter tirade and attacked everyone from Iggy Azalea to Nicki Minaj  for no apparent reason. Most comments were overtly sexual in nature and highly disrespectful. Most wasted no time firing back at Gucci but to little avail.
Nicki later stated that she and Tyga (who's baby's mother Blac Chyna was also called out in Gucci's twitter rant) were approached by Gucci prior to the twitter war to be on a track on his up coming album. When they declined most took the twitter beef that followed to just be an act of deranged retaliation. But it still was unclear why he was directing his ire at countless others. As the rants continued Gucci made it clear that he had been let go from Atlantic Records. Then most of us chalked it up to bitterness over the loss of his job. Then he was arrested for allegedly cussing at a couple of cops in Atlanta while in possession of weed and a gun.
Gucci went on twitter apologize to his friends, family, the industry and his fans for his past behavior and sighted a 10 year addiction to lean (prescription promethazine/codeine mixture) as the cause. Then he stated that thankfully he's going to rehab (as soon as he gets out of jail) to get the help he sorely needs. While I don't think this in any way excuses his behavior its commendable that he has admitted to having a problem. Lean/ Syrup has already clamed Pimp C's life and many other rappers still struggle with additions to the drug. Let's hope he has a successful recovery.