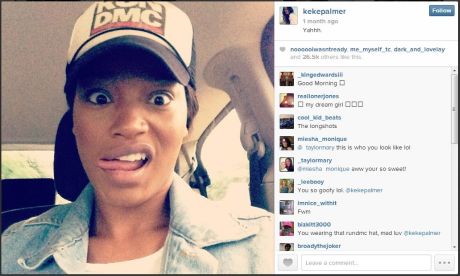 By Palak Patel
Today is the 20th birthday for Fuzion's beloved new cover girl, Keke Palmer! In order to adequately wish and honor her on this day, Fuzion is going to give you all a list of Keke's 10 most memorable photos and videos she's posted on her various social media!
10. Keke Loves Her Mom!!
We love a girl who cares for her family, and this gushing and heartwarming instagram post by Keke a few days ago just shows how much Miss Palmer really appreciates and loves her mom. Isn't this picture just perfect?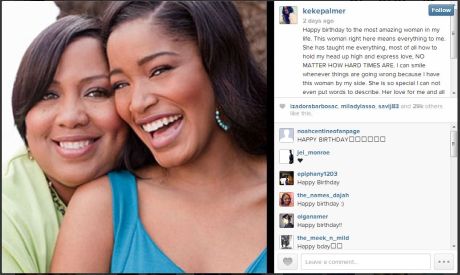 9. A Video About Instagram
Keke's YouTube videos are silly and fun, but this video about her in instagram is truly hilarious. Keke is NOT afraid to be goofy for her fans.
8. Keke Always Has Fun
Keke's instagram account is filled with pictures of her laughing, being goofy, and just plain ridiculous shots of Keke P.  We love when a celeb is so down to earth that she is just like any other (newly turned) 20-year-old girl.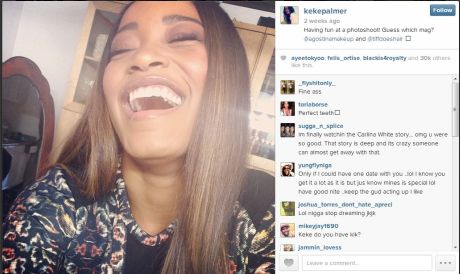 7. Keeps Us Updated
When Keke was filming for the TV film Rags, she kept her fans updated with a video diary recounting the main events of each day of production. The one below Keke talks about playing piano and having a cute little crush on her piano teacher!
6. Silly Selfies
Who doesn't love a good silly selfie? Keke really is a fan, with her instagram feed being littered with these little gems.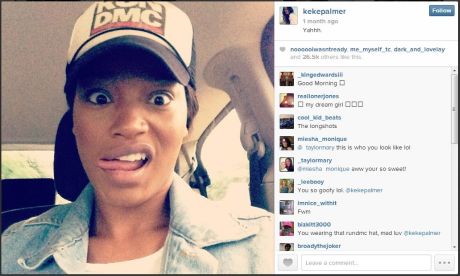 5. Instagram Video Anybody?
Keke really embraced the new instagram video with tons of crazy and kooky videos featuring herself and her friends and co-workers.
http://instagram.com/p/c8tAFnkrtu/
4. She Loves Chipotle as Much as We Do
Isn't this picture definitive enough? Keke loves Chipotle as much as we do! And we cannot complain if she continues to post photos of her food on instagram. Isn't that part of the fun?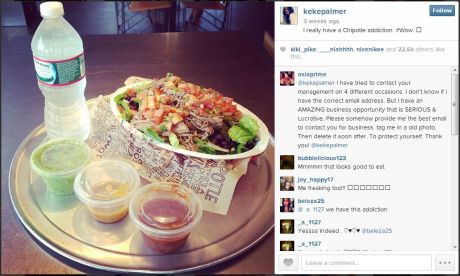 3. Keke Covers Selena
Even Keke knows when to bow down to greatness. Keke does this amazing cover of Selena's Amor Prohibido which tells us two things: Keke knows good music and Keke just continues to be fabulous.
2. Behind The Scene's Videos? Yes Please!
Keke knows what the fans want, and we as fans LOVE behind the scenes videos. Here's a video showing the behind the scenes making of Keke's Mixtape. Love!!
1. Down to Earth
Being famous means Keke Palmer is no stranger to beautiful clothes and famous people, but this shot from her instagram just shows how down to earth and open she is. And doesn't she look fabulous?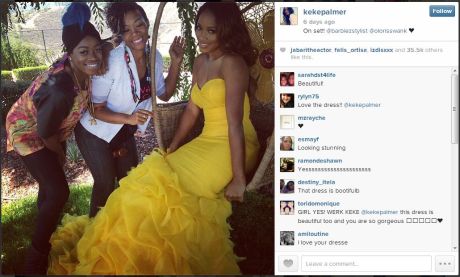 Happy 20th birthday Keke Palmer! We hope it's everything you could have ever hoped for!