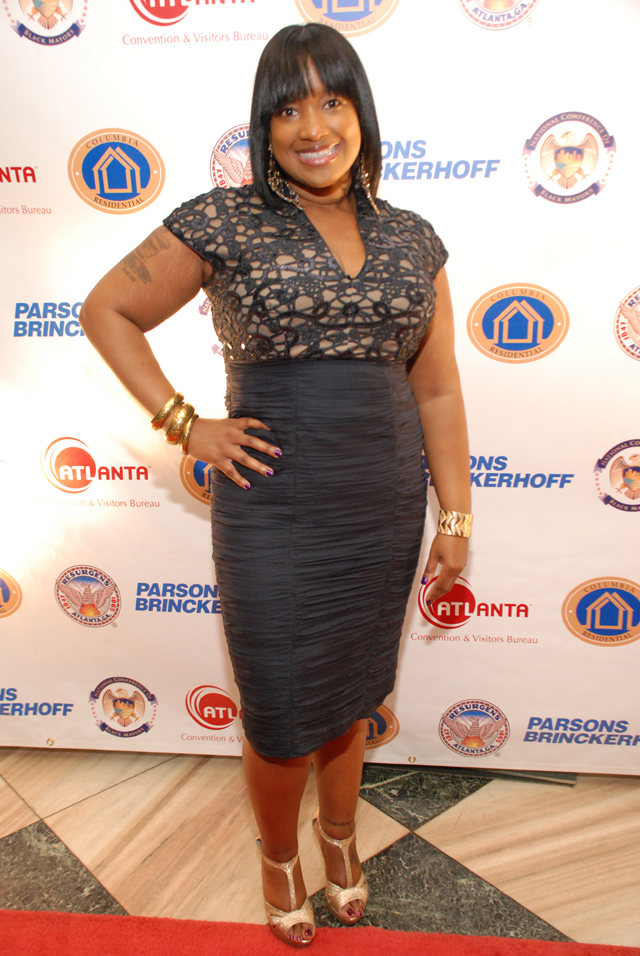 Public Relations may be the hardest job in the entertainment industry. It seems like many people think it would be easy, but once they see a PR rep on the job, they immediately rethink their career choices. Shante Bacon is the co-founder and CEO of the highly prestigious 135th Street Agency in New York City. Her job consists of a multitude of services including marketing, sales, social media, targeted PR messaging, and talent representation. If you don't know what some of this means, it doesn't matter because Shante Bacon has you covered.
Shante originally wanted a career in music but slowly found her calling in PR, instead. She went to Hampton University and majored in Marketing.  Knowing that she wanted a career in music and marketing Bacon was more than willing to work hard to put herself where she needed to be. She worked for the college radio, with an internship at Pendulum and Perspective Records, as well as a college rep position at Def Jam Records.  "I did as much as I can to get noticed," said Bacon and it worked. This tenacity is still a large part of Bacon's personality and helps to make her one amazing PR rep.
In June of 1998, a fresh out of school Bacon landed her first official position at Def Jam, which was held for her until her graduation, by music business legend Kevin Liles.  She describes working with Liles, as well as fellow business titans Julie Greenwald and Lyor Cohen, as working with the best: "They're like the military, they kick your ass into a better person."  Obviously they did something right because after several promotions at Def Jam, Bacon landed the position of project manager.
The idea of Bacon's 135th Street Agency started in 2000 but it wasn't until she left Def Jam in 2004 when she put her full time and energy into building her very own empire.  She gives credit to her 135th Street Agency partner, Saptosa Foster from where she got her PR skills from.  "I don't refer to myself as a PR, I'm a communications strategist," stated Bacon. Titles don't seem to make a difference, though, because without a doubt Bacon is one of the best.
Bacon said there are so many lessons she has learned over the years that she can't pinpoint one.  She says most of her lessons were learned by making mistakes. "I make mistakes all the time.  Most people won't admit it, but I'm proud of mine," said Bacon.  And she tells us she is still learning to navigate through the corporate world. There will always be new things to learn. As far as exciting news from 135th Street Agency, Shante spoke of the new fruit-infused moscato drink called "Myx Fusion" which is endorsed by Mona Scott-Young and Nicki Minaj.