Fuzion Mag's Look Of The Day – Floral Shorts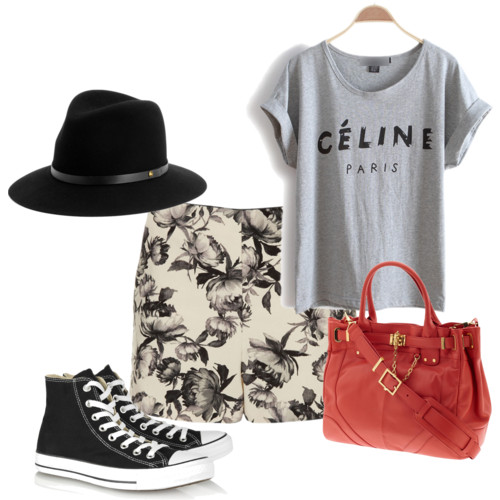 Spring's trend of Floral print is at an all time high. Here is a way of pairing it with a neutral black/white/grey scale. Pair these shorts with a high-end graphic tee, a floppy brim fedora, a pair of chucks and a tote bag in a color that blends but stands out at the same time.
Floral shorts by Topshop, T-shirt by Celine, Floppy brim fedora by Rag & Bone, Sneakers by Converse, Tote bag by Rachel Zoe.