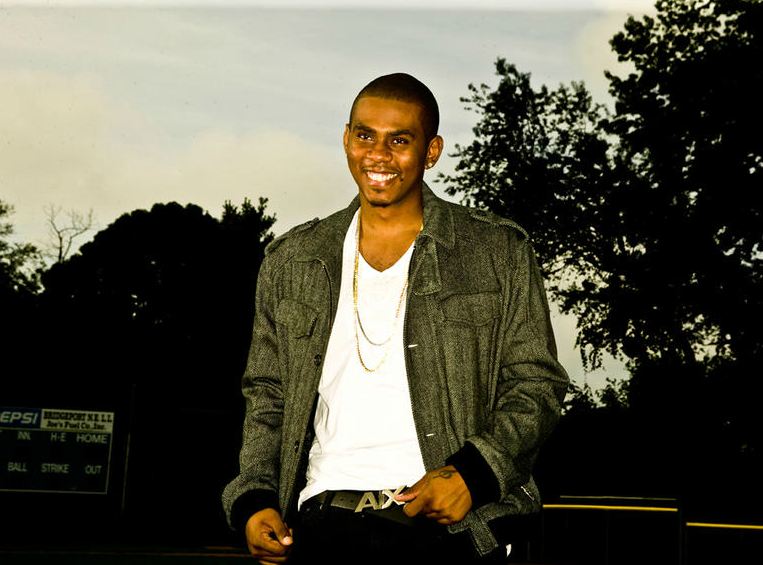 Like in a deck of cards, Spade is one of the strongest R&B contenders in the game.
This Brooklyn native has been singing since the tender age of three; and continued to hone his talents throughout his childhood and adolescents.  Spade's undeniable vocal skill and his natural ability to write catchy yet meaningful songs are sure to gain fans from every walk of life. Spade is a perfect example of a new aged R&B artist. He blends the timeless R&B that we all treasure with new sounds; creating his own brand of R&B that everyone will surely fall in love with.
Spade is a seasoned performer, having already toured the world as a background vocalist for some prominent artist like:  Bobby Brown, Lyfe Jennings, Case, Arika Kane and Sean Kingston to name a few! He has graced many stages, and performed for thousands of fans in places like Nigeria, Hong Kong, Berlin, and Dubai; refining both his vocal skills and business knowledge of the industry along the way. Now armed with immense knowledge of the music industry, along with his natural gift; Spade is ready to blaze his own trial.
Finally stepping into the spotlight, Spade released his first completely solo project on March 31st.    This seven track EP simply titled:  I Am Spade, showcases his smooth and sensual vocals, and desire-filled writing style. I Am Spade also boasts the writing talents of The PenUp Girls,  fredthewriter and Shaliek Rivers  and the production of  Dmile, Ty Steez, Vito the Remedy, Rodney Lester and  SMG/The UC.
Spade's single "Designated D" a cleverly written track where he croons: "Just 1 more Drink- I'll Be your Designated D" has garnered tons of positive reviews and widespread airplay on all four major radio stations in New York City; Hot 97, 105.1, 107.5 and 98.7 Kiss FM!  Designated D is currently sold globally on both iTunes and Amazon.
Whether he's singing a smooth slow jam or an up-tempo dance track Spade delivers every time! It's rare to find an artist who can truly merge both old school and new school elements as effortlessly as Spade does. He understands the impact that music has on our world and he strives to leave his musical mark.
Visit the official Spade website: http://www.iAmSpade.com to download I Am Spade EP.
    R
Check Out Spade's hot new video for his single Designated D:  


Spade performs at Budweiser Showcase

Contact Winning Ods Network and NBB for info, availability, & rates.             646-504-9460      
For More information on Spade visit, www.iamspade.com
Follow Him: www.twitter.com/spademuzik