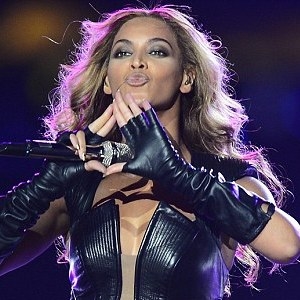 Did anyone enjoy Sunday nights Beyonce Concert at the Superdome as much as we did? Wait what we mean is, Beyonce's Super Bowl XLVII halftime performance.
From the moment she graced the stage, Beyonce had everyone's eyes glued to the television for about 12 minutes; not wanting to even blink for fear that we may have missed something spectacular. King Bey performed a couple of her hits such as Love on Top, End of Time, Crazy In Love, Baby Boy and Halo.
When former band mates Kelly Rowland and Michelle Williams graced the stage for a mini Destiny's Child reunion the crowd went wild.  Together they performed their hits as a group such as the infamous Bootylicious and Independent Women pt. 1. Beyonce even had the two stay on stage to help her perform her monster hit Single Ladies.
It's safe to say that Beyonce  can do no wrong, many even joked that her electrifying performance caused the 35 minute blackout once the game reconvened.
Photo Courtesy of sohh.com