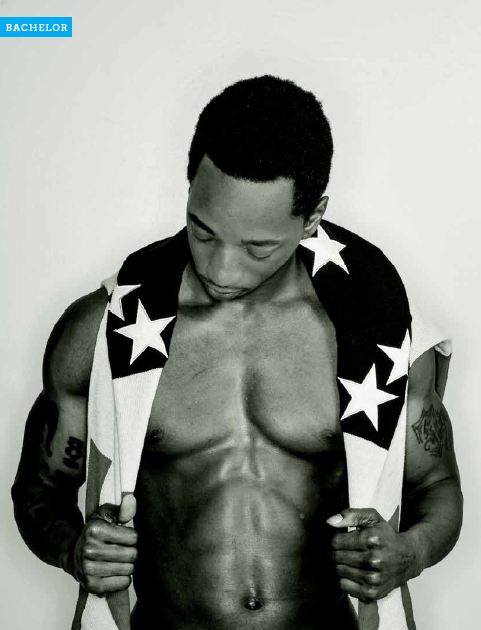 On a cold sunny day, a man that is tall dark and handsome and seems a bit shy however, he is ready to be behind flashing lights, and styled 'barely.' He walks with personality, and his wide brown eyes are filled with a jovial personality. Nevertheless, a wide innocent smile that warms your heart; Fuzion's 'Bachelor of the month is single, sexy, strong, and solid! New York Giants Cornerback BrianWitherspoon has dropped his football for a diamond bow tie by Maddaloni jewelers and sizzling abs from his intense training with the Giants.  The Alabama native who is a Stillman college alumnus was first drafted by the Jacksonville Jaguars, and then continued his football career with Detroit Lions, Carolina Panthers, and currently the New York Giants. Aside from his football career the 27-yearold NY Giant tells Fuzion what he wants in an ideal woman.
On how he feels about being Fuzion's 'Bachelor of the month'
"It  feels great; it's unexpected but it feels great…I had fun."
Read the rest of the article here.