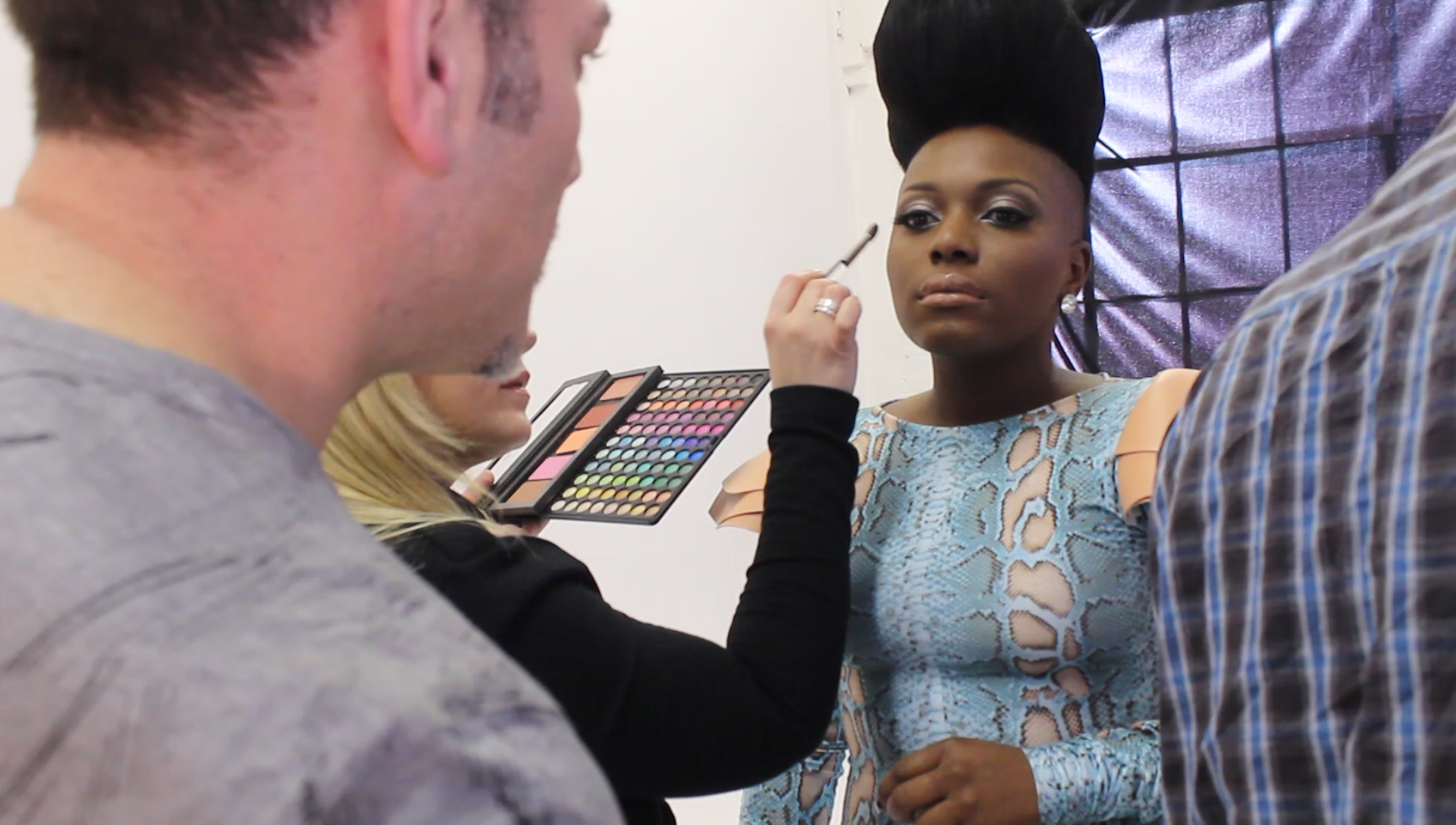 Fuzion Magazine is on the scene at Creative Team Studios yet again shooting an editorial for "The future of Fashion and Music" Raye 6.
Ever wondered what the female version of Prince would be like? Then feast your eyes on the sexy, talented, and fashionably bold Raye 6. Though compared to the legendary Prince , Raye 6 has proved that she stands in a league of her own, taking sensual with a pinch of soul to the next level. Her music is like sex for your ears, each track pulls you in and hypnotizes you into a feel good zone. If you've ever been lucky enough to see her perform, you wouldn't be able to take your eyes off her outrageous outfits and daring hairdo's that only Raye 6 can successfully pull off. Having collaborated with big names such as Ghostface Killah, Joe Budden, and M1 of Dead Prez, this singer/song writer shows absolutely no signs of slowing down. Her latest track "Misstery" produced by Chris Sholar more than exemplifies that this unique beauty possesses the qualities the music industry has been longing for.
Equipped with make -up artist- Tarek Abbas, Hair Stylist -Ana Christina Gomes, Photographer -Dante Lara, and Wardrobe stylist Ashley Rose, for the very first time Raye 6 allowed a dream team of professionals to take full creative control of Fuzion Mag's "Future of Fashion and Music" photoshoot. That didn't stop the artist from letting her spunky personality shine through, as she held her crotch in a 6 second pose, singing Chaka Khan's "I'm Every Woman" every note on key, practically entertaining those present in the room till the shoot came to an end.When Raye wasn't busy getting her makeup done, or in front the camera strutting her stuff, we were able to get a few questions in.
Do you have any upcoming projects in the works? " … My upcoming stuff is Universal Lover, it's an EP album that's set to be released during the first week of summer.."
Who would you like to collaborate with in the mere future? "I love Michael Mcdonald, Chaka khan, Frank Ocean, and Lil Wayne because he makes hits."
What's your preferred genre of music? "Disco, hands down disco."
Keep up with the latest of Raye 6 with the following links;
www.youtube.com/thehatersoflove