Rihanna & Chris Brown Kiss At The VMAs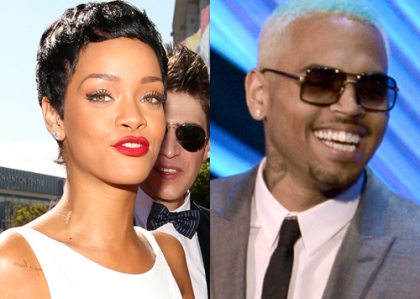 Forget about who won any awards this year at the MTV VMA's let's talk about C. Breezy and Rihanna's kiss! Yes, the two exchanged a peck on stage after Rihanna accepted her award.
Interesting how they decide to show public display of affection two weeks after Rihanna poured her heart out to Oprah and the rest of the world stating she has forgiven Chris and she still loves him. Something smells a little fishy.
They MUST be secretly dating! Who knows, the next thing we could hear is they're officially back together. Here's where things get sticky. There are two huge reasons this kiss may not have been a good idea.  For starters Chris Brown is dating Karruceche Tran (he must of forgotten lol) and according to Us Weekly, a source confirmed Karruceche felt the kiss was a public slap in the face. Plus this will affect both of their careers drastically –positively or negatively. I really don't think either one of them care too much! GO #teamC.BreezyandRihi
Photo Credit:www.gigwise.com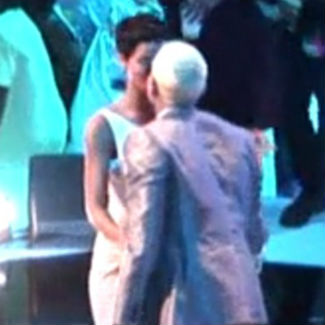 written by: Janelle Allen