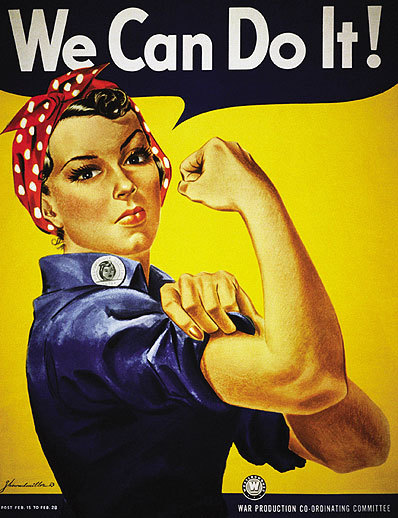 As time approached to pick a theme for Fuzion Magazine's March cover, the idea was almost a no brainer.  March, as you should know, is Women's History Month.
One of the more notable times, in my opinion, within Women's History is the time during  World War II.  It was a time when women were heavily recruited into the workforce.  Women were doing jobs that they were told in the past that they were not capable of doing such as working in factories, managing businesses, and even playing professional Baseball.  This progressive era was when America realized that without our women, our country would not be able to thrive.
Yes, the 1940s would be our theme! Women were strong and experiencing their independence, and besides… the fashion was hot! Fresh-faced model, Jessica Caban, seemed like the perfect-fit for the shoot.  Hot and fresh in her career, her independence and confidence just radiates through her smile.  I had the pleasure of meeting her a few times at various events that Fuzion Magazine covered and each time she was super sweet to me!
The shoot was really fun and Jessica Caban's energy was really great!