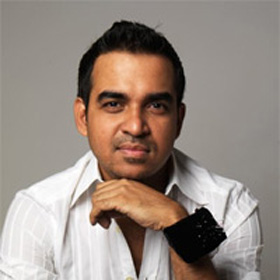 Presently known as a break through designer in the fashion world, Bibhu Mohaptra showcased his Spring 2013 collection this year in Lincoln Center for Mercedes Benz Fashion Week. Mohaptra is recognized for detailing his pieces with vibrant colors and crafts, which originate from his Indian homeland—Orissa.
According to the Washington Post, Bibhu stated his inspiration for his spring collection came from the luna moth. He was intrigued by the metamorphosis stage of the insect's life, which led him to incorporate the moth's physical qualities into his designs.  For example a sleeveless top had drapes, which gave it a wing like effect.
The rest of the collection consisted of embroidery, filigree prints and elaborate cutouts. For example, in one of his evening gowns Mohaptra used a loud lime-green hue covered with black mesh and embroidered with beads—over an elegant finish.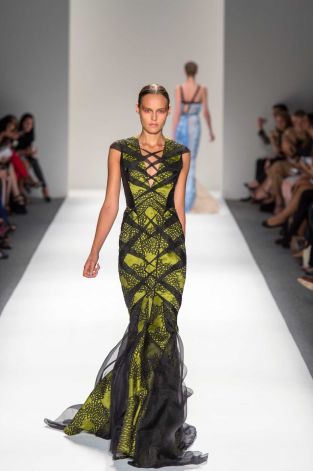 Besides, the unique cut outs and prints, Bibhu choice of color played a major role in making his collection stand out. He used a lot of black and white accented by reds, pinks, or blues, which added an interesting, spin on things.
Overall,  Bibhu was a hit in Fashion Week.  Slowly but surely you will hear and see more of him. With the 2010 "Young Innovator Award" from the National Arts Club under his belt we can almost guarantee his designs will become more amazing with time.