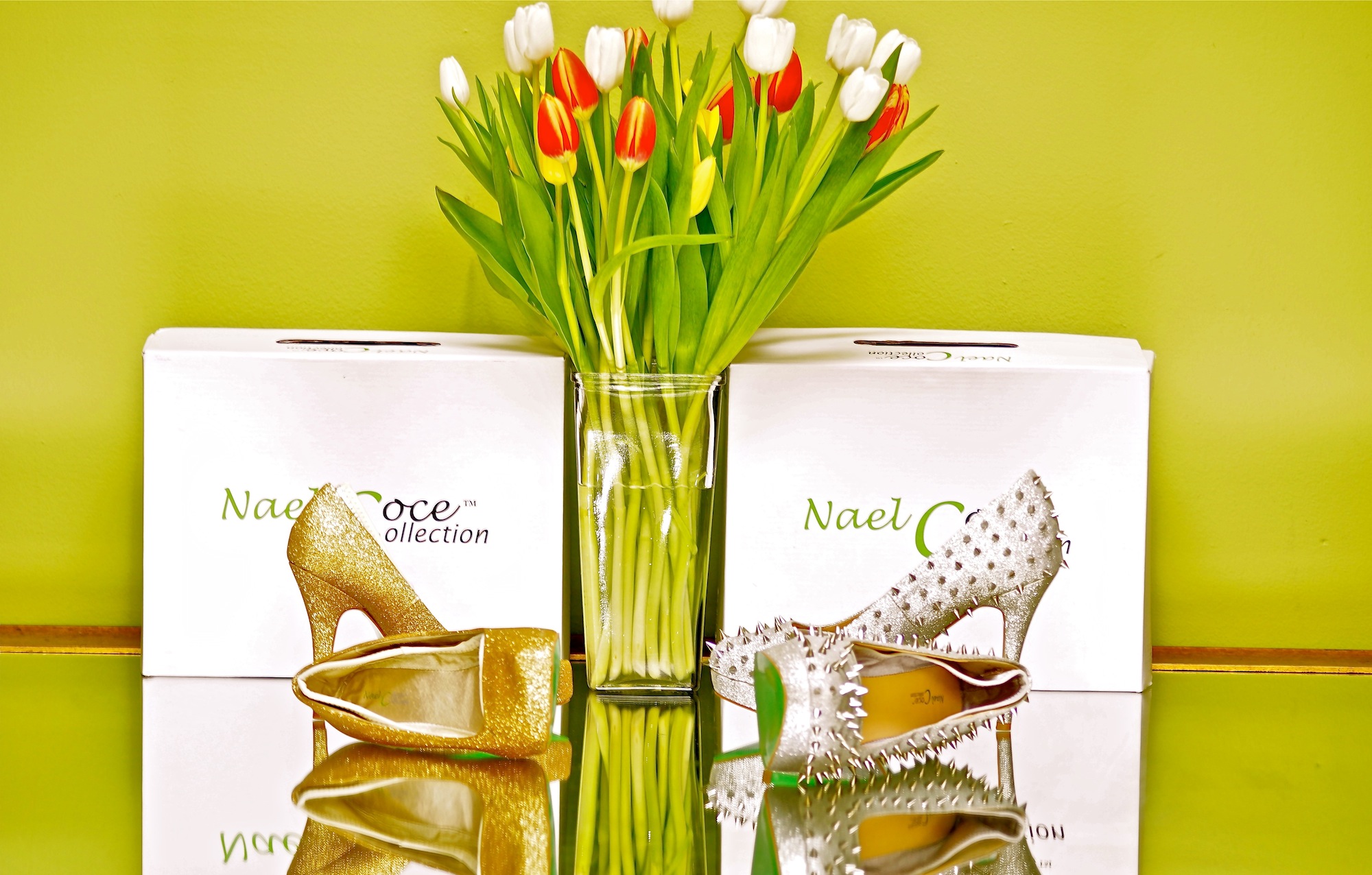 Since the invention of heels women have been forced to choose between fashion and comfort.  Many times we choose the former and suffer through an endless night of shifting our weight from foot to foot.  Well ladies chemist, environmental engineer, and fashion enthusiast Sheena Young has developed the solution to our problem with her line of eco friendly shoes; the Ambi Collection.  According to Young's website (naelcoce.com) the Ambi Collection features two shoes in one "a four-inch convertible high heel that has a comfortable, odor resistant, antibacterial insole that becomes a flat. The shoes, made from environmentally safe synthetic materials, have a distinctive green sole."  That's right, not only are Young's shoes cute and comfortable but they are also safe for the environment!!!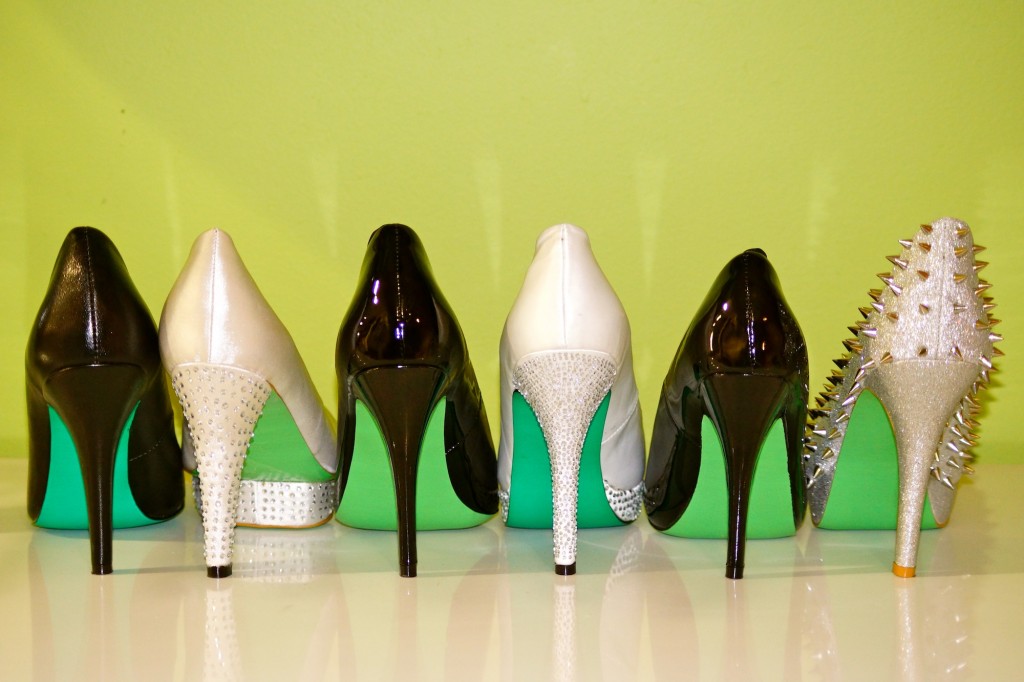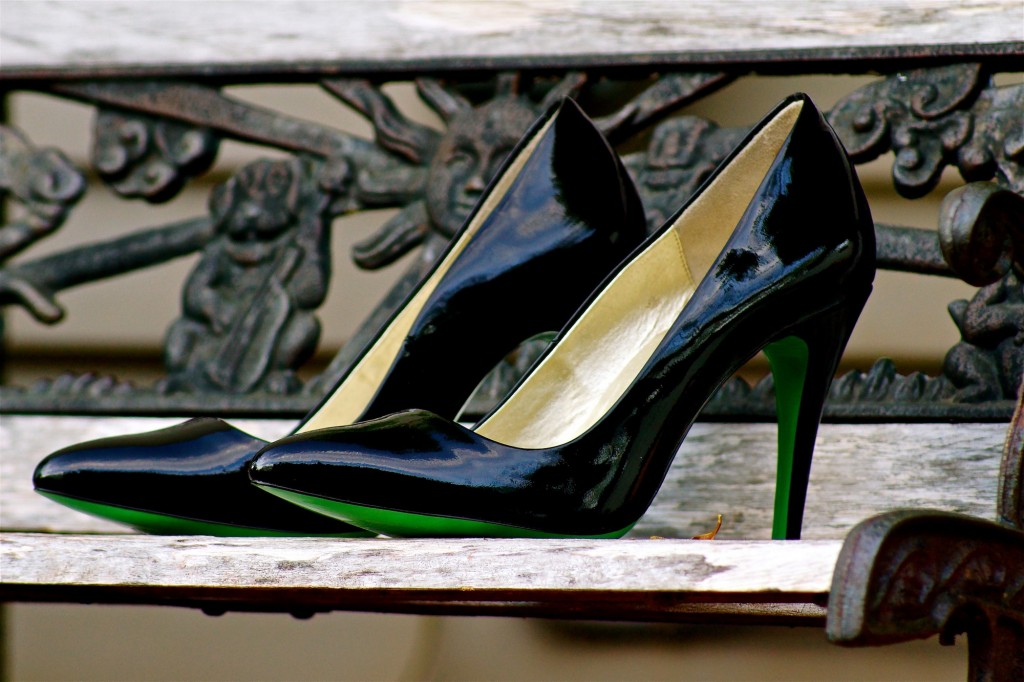 I reached out to Young and her team recently and I was able to land an interview with the talented designer.  Young shared with me her views into the past, present and future of Nael Coce and all I can say are big things are in the works.
(Me) Customers are definitely getting a 2 in 1 deal with your shoes and we love it!  Tell me when, how, and what inspired you to begin Nael Coce?
(Young) In 2010, I was at a NYE party when my feet began to hurt in my heels. I am extremely germaphobic so I usually suffer through the pain. But that night I took off my shoes for the first time. So I decided to brainstorm a solution. With my chemistry and material science background I decided to use an antibacterial fiber for the insole and earth friendly materials for the shoes.
(Me) How would you describe the Nael Coce woman / consumer?
(Young) A Nael Coce woman is every woman. She's the working woman, college student, and stay-at home mom who has an occasional "girls' night out". She's all age groups.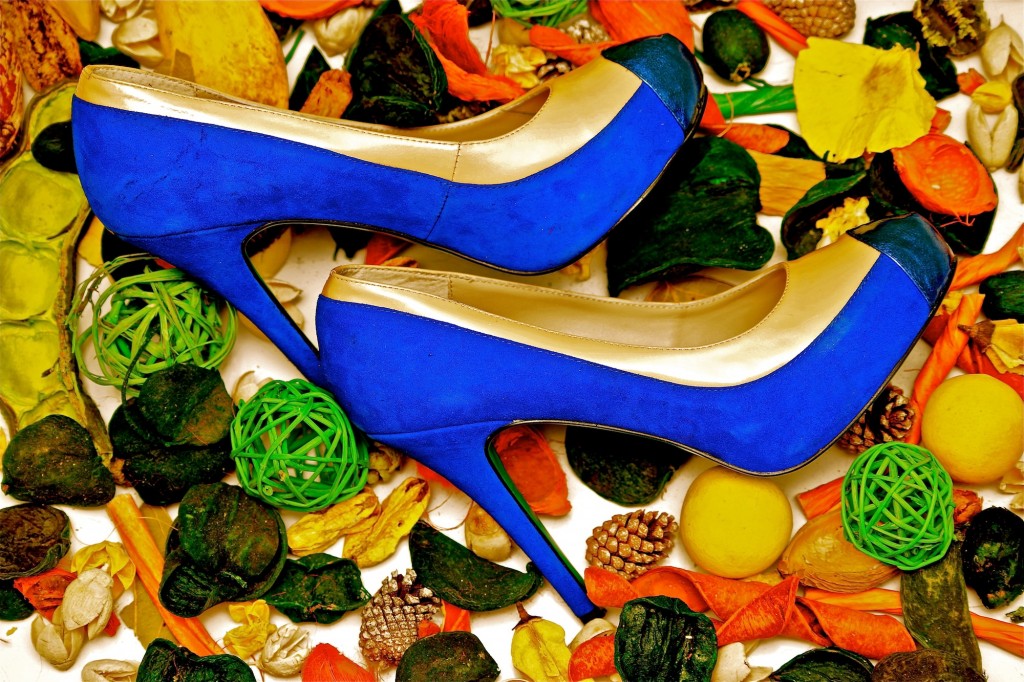 (Me) Explain your ultimate vision for Nael Coce?
(Young) Nael Coce hopes to become available in large retail stores across the country such as Nordstrom and Macys. We then hope to expand our brand globally and be a recognizable name to all women.
(Me) What was it like seeing your creation featured on CBS Atlanta?
(Young) It was unreal to see something that I have worked so hard on finally featured on the news of one of the nation's major fashion cities. It was a great kick-off to bringing exposure to my brand. I hope to see my shoes featured on a nationally broadcasted show in the near future. So look for Nael Coce on the Today Show next. (wink)
(Me) What has been the most difficult part of getting Nael Coce from concept to completion?
(Young) The most difficult part was perfecting my design and finding a manufacturer that can produce it. It may look like a simple ballet flat inside of a heel but it has required a year of development to secure the flat into the heel and making it comfortable and aesthetically pleasing.  
 (Me) What has been the most consistent feedback you've received from your customers?
(Young) The heels worn with the flats inside are extremely comfortable. Many customers need half sizes so we are currently working on that.
(Me) What can shoe lovers expect from the new Nael Coce collection?
(Young) The new Nael Coce collection will feature classic styles that you can grab from you closet to wear seasons from now. And it will feature trends of each season. Our summer collection will have a shoe with edgy spikes, which there has been a huge demand for. Our summer line will also be the launch of our bridal line, with shoes for the bride and bridal party.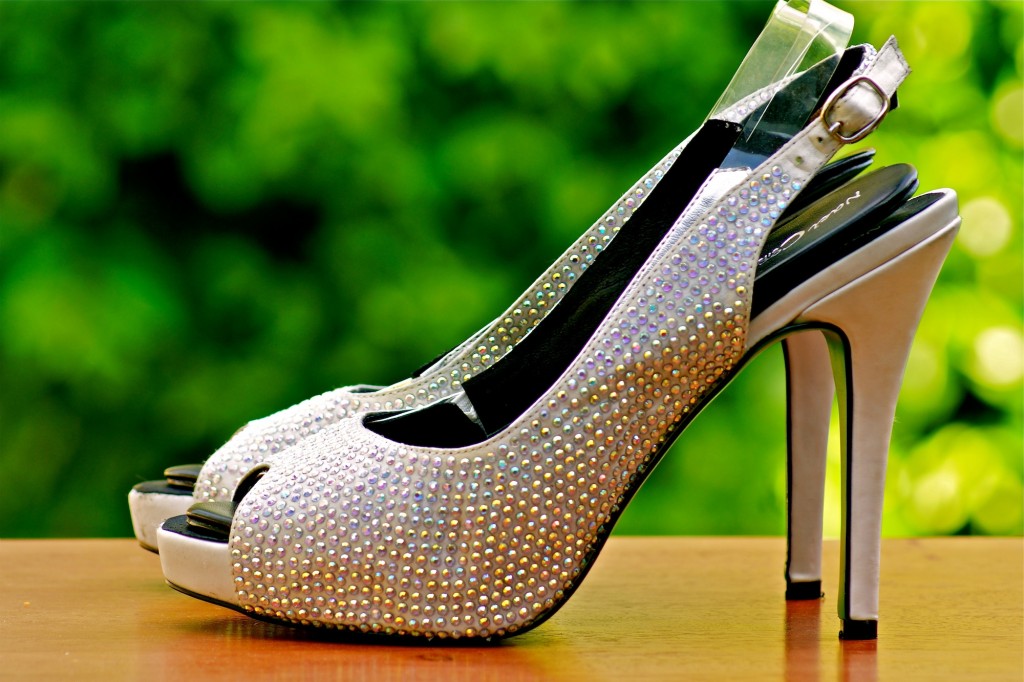 (Me) Today where can shoppers purchase Nael Coce?
(Young) Currently our shoes are available on our website at www.NaelCoce.com. In the future we hope to have them available in stores and on other websites, so continue to monitor our website and social networking sites for updates.
(Me) What are the next steps for Sheena Young and Nael Coce?
(Young) We have many exciting plans. We are about to announce a road campaign across the country this summer to give customers an opportunity to see our shoes in person. We also anticipate the release of our fall line in October and are planning a launch event. There will be collaborations, you'll find our shoes on other e-stores, and we will push the envelope for what our designs are capable of achieving.