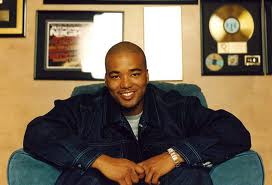 Death is always hard to deal with but it is even more difficult when the individual takes his or her own life.  Earlier today, devastating news regarding Violater Records and Management's, Chris Lighty touched the hearts of many. Lightly was found dead this morning in front of his Bronx apartment.
According to police reports, Lightly's cause of death was a self-inflicted gunshot wound to the head. Not only was the news shocking, but it left loved ones wonder what led Lightly to take his own life. Lightly was last seen this morning having a public dispute with his ex-wife but there is no evidence that links this to his death. There are also rumors that Lightly owes the IRS close to $5 million in taxes. Whether it was a financial issues or a broken heart that pushed Lightly to the edge no one is quiet sure but he left a lot of people with unanswered questions.
Lightly is well known in the music industry for boosting a number of today's topic artists careers. The list contains some of hip-hop's heavy-hitters— 50 Cent, Mariah Carey, and Diddy just to name a few. Lightly was 44. His gifts and talents will be missed.
written by: Janelle Allen