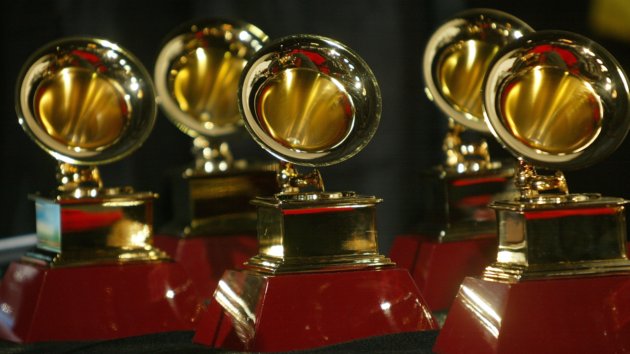 If I were Sasha Gradiva I'd take those guns load them up and shoot my stylist for allowing me to walk out my house looking like Terminator Gaga. Is she for real!? Rather, lets have Beyonce shoot her cause there's nothing Fierce about this Sasha. Fuzion 5.0 Oh No! Go Back home!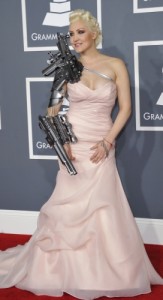 The newly divorced Katy Perry has brought feeling blue to profound elegance.  and she looks gorgeous and happy in this beautiful princess cut inspired Elie Saab dress, and her hair up in twist matching its stunning semblance. Bravo Katy Fuzion 5.0 A0o0o0oWw!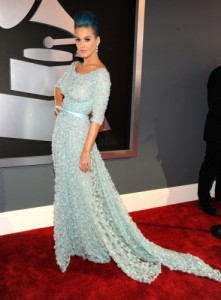 Rihanna looked absolutely stunning in the plunging neckline, barely there back, Giorgio Armani black dress. Her blonde hair was screaming for a root job, but surprisingly it looked phenomenal and the gold jewels to highlite  her hazel eyes. Rihanna's look was inspired by the lovely Michelle Pfiefer for her outstanding role in the Oliver Stone 1983 film "Scarface".  Rihanna  gets an AO0O0OwW for this one! Fuzion 5.0 PoW WoW!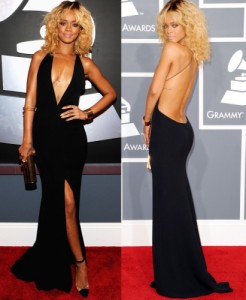 When Nicki Minaj walked on the red carpet wearing this cloak  I said "Where's the big bad wolf?! Oh there he is! Red Riding Hood flopped at the Theater and it flopped at the Grammys Red Carpet Nicki." And what in the world was that performance!? I love you Nicki, but Save it for the Circus! Fuzion 5.0 Oh! No! Go Back home!
Miss Adele stole the show winning 6 grammys. She wore a custom Giogio Armani, and looking fabulous. The songbird blew the critics after last years grammys statements made about her weight, In which she replied, "My music is to be heard, not seen." The lovely Adele looked phenomenal after undergoing surgery on her vocal cords, and pulling to a miraculous recovery. Her voice and music has proved that shes going to bless us with her artistic and gracious music for decades to come. Fuzion 5.0 PoW WoW!