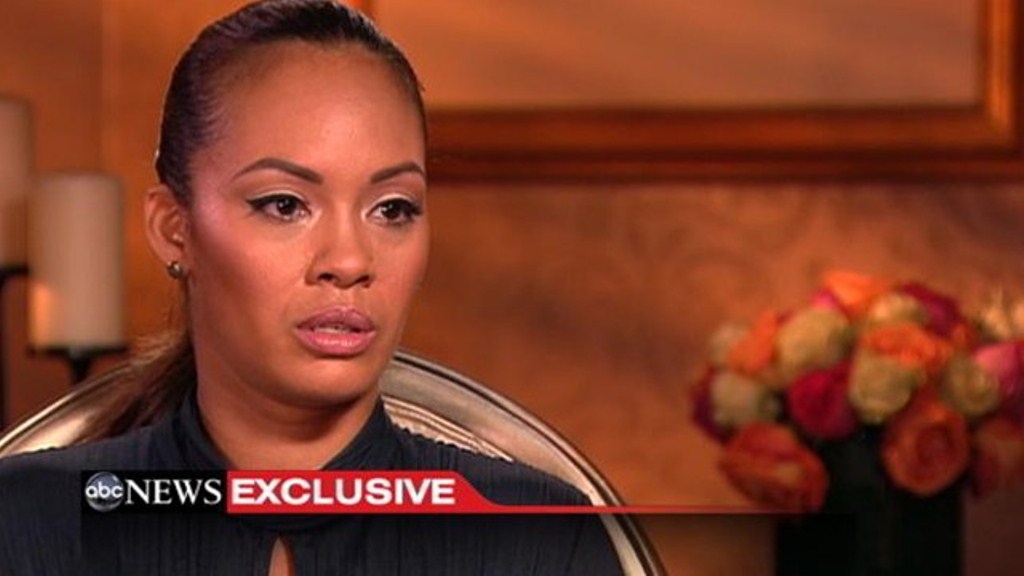 VH1's Basketball Wives star Evelyn Lozada had a picture perfect wedding with former Miama Dolphins Football star Chad Ochocinco. Shortly after, her world came crashing when she became the victim to domestic violence, leaving her with a visible gash on her forehead. Lozada opened with ABC's Amy Robach in an exclusive interview on Nightline last night.
Although it was not easy, Lozada chose to walk away from Ochocinco the first time, after being hit."It's the hardest thing in the world to walk away from someone that you really love," she said.  In between tears, Lozada expressed initially that she "believe[s] he loves me. I believe he needs to get help," she said. "He's a good guy that made a bad choice. He loves football and he's very driven and a great dad. He made a bad choice that destroyed his life, and I hate that I'm connected to that."
It all started when Lozada found a box of condoms in the backseat of  Ochocinco's car after removing groceries from it. She told Nightline that she confronted Ochocinco later that day, but moments after their exchange, "he grabbed me by here and he head-butted me." "I felt blood coming down my face… and I looked at him and I said, 'You just head-butted me?"Immediately after, Lozada ran to a neighbors house until police arrived.
Two days after this incident, Lozada filed for divorce. She stated, "I'm never going to go through that again, ever. I don't think any woman should ever have to feel like that or be fearful of her husband."