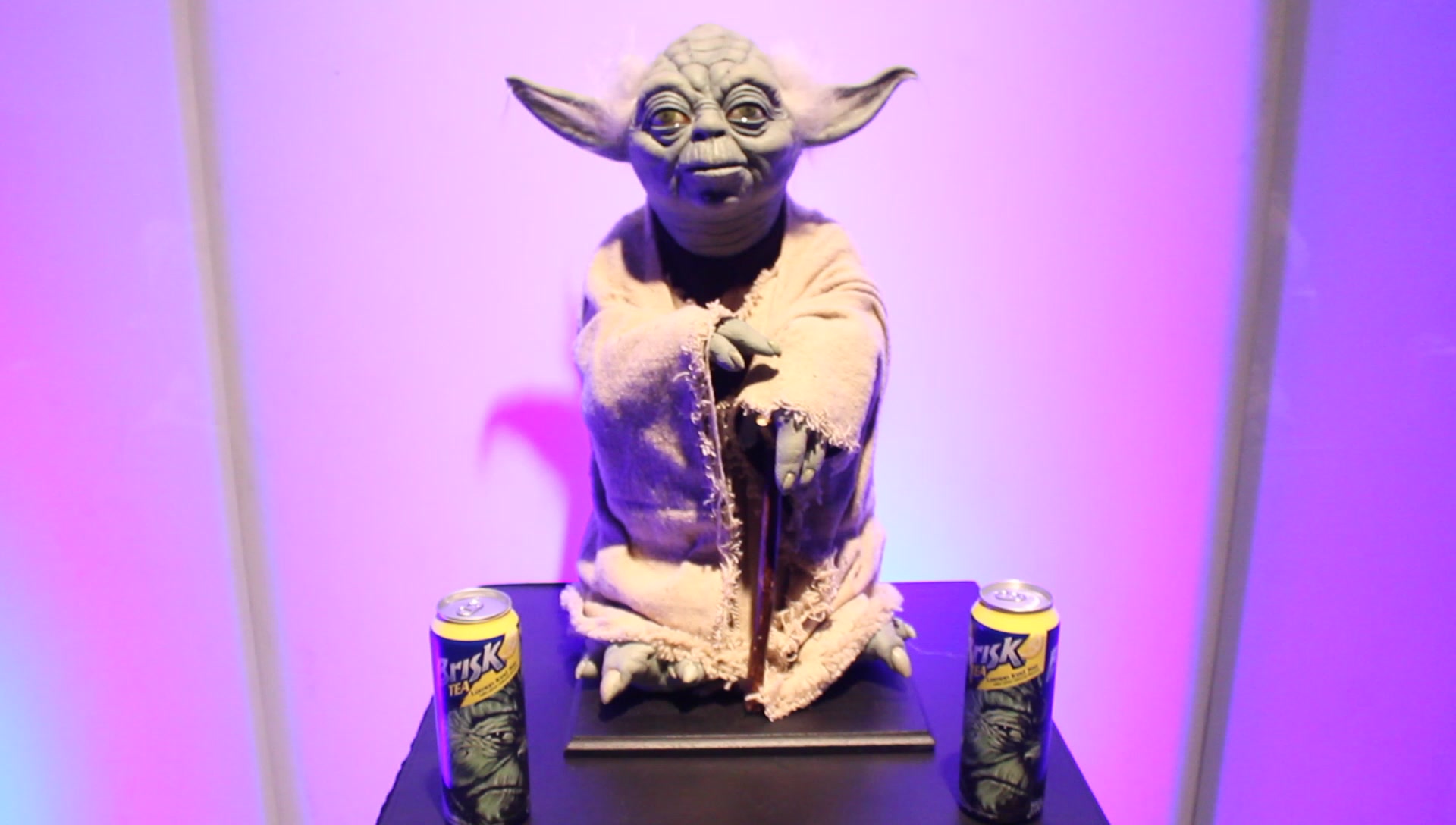 After hopping from one event to the next, I got to go to a private event where DJ Just Blaze, American Hip Hop super producer, performed for the crowd.
The event took place at an underground spot on the west side.
Brisk Bodega, a pop-up gallery was celebrating the heritage and culture of Star Wars, through the Brisk creative lens. The exhibit had original work inspired by Brisk and Star Wars, with a Dark Side vs. Light Side theme.
Star Wars props and the original Yoda puppet from Episode I: The Phantom Menace were on hand.
I got the chance to interview Just Blaze along with two of the visual artists.