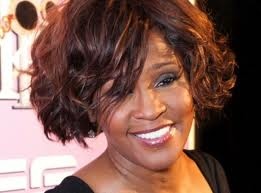 The LA County coroner's office have revealed the results of legendary singer, Whitney Houston's toxicology report early yesterday afternoon. Findings released in the toxicology report contributed cocaine use and atherosclerotic heart disease to singer's accidental drowning death on February 11 at the Beverly Hilton Hotel.
For those of you who are unaware of what atherosclerotic heart disease is the hardening and narrowing of the arteries blocking blood and oxygen from the heart. According to Web M.D., "This progressive process silently and slowly blocks arteries, putting blood flow at risk." Atherosclerotic heart disease is a leading cause of heart attacks and strokes.
Officials also found traces of marijuana, Xanax (for anxiety), Flexeril, and Benadryl in the singers system, however, it is said that none of these are considered to have played a role in her death. Upon the results of the toxicology report the Houston family released the following statement:
"We are saddened to learn of the toxicology results, although we are glad to now have closure."
Despite findings, many questions still remain unanswered to the public surrounding the singer's death.