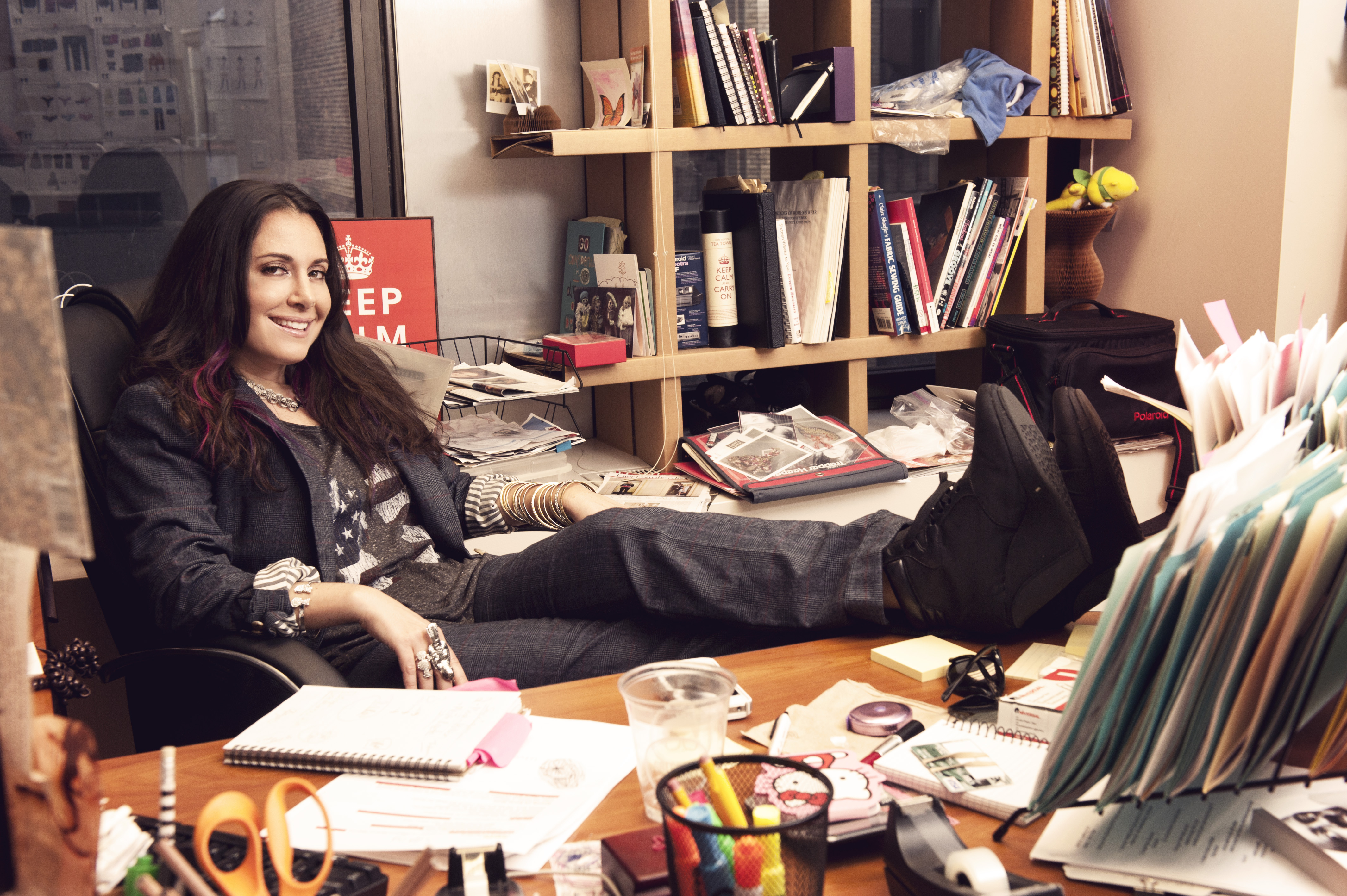 Looking for a clothing line that's edgy with "boyish" sexiness, and fun details? Boy Meets Girl would be that line. This line has been around for over a decade. You probably had seen the clothing line on the hit t.v. show Gossip Girl, Vampire Diaries,  Cheryl LLoyd, Victoria Justice, Rosario Dawson, and Eva Mendes. That is to just name a few.
Boy Meets Girl has been featured in many publications like InStyle, Teen Vogue, Lucky, People, Cosmopolitan, Seventeen, WWD, and the New York Times. The brand has been appeared in boutiques and department stores worldwide including Bergdorf Goodman, Bloomingdales, Saks and Fred Segal.
The brainchild and creative director of this great brand is Stacy Igel.  She is also the producer and host of Behind the Seams™ with Stacy Igel on Lockerz.com.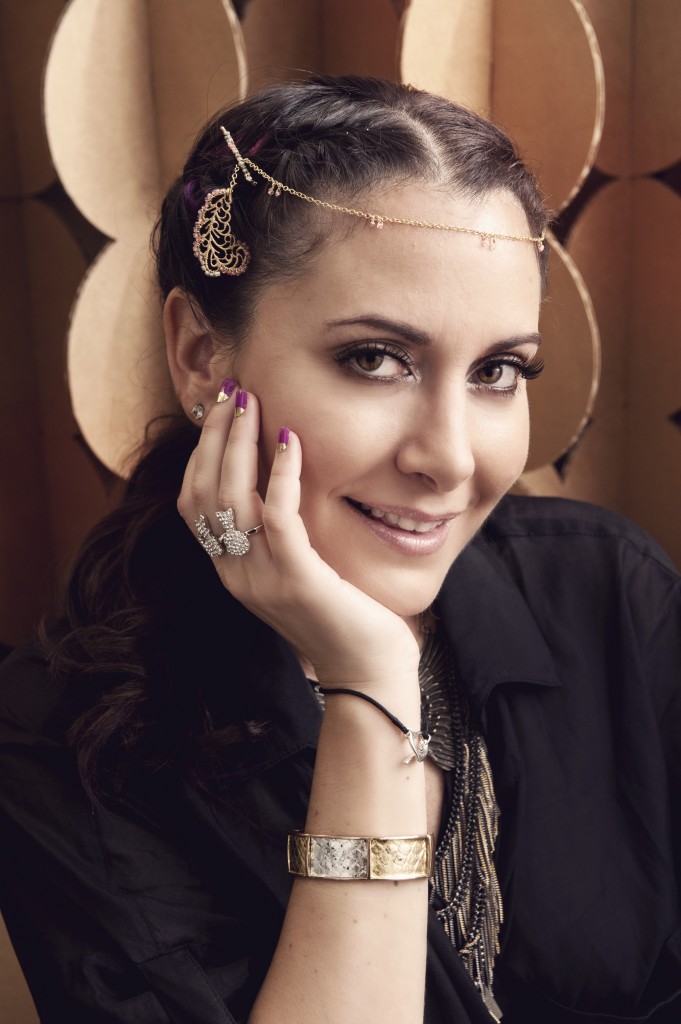 Q. If you were not doing everything what would you be doing?
A. I think Ill be somehow in Education which does come with what I am doing right now. I just launched a Boy Meets Girl  University. It is a program that gives a scholarship to a girl in college to learn about fashion, the business side and have mentor ship programs  through me and my team so I'm giving back through what I do. So I think I could not being doing anything else because I always wanted to be host or a designer and I am doing everything that I love.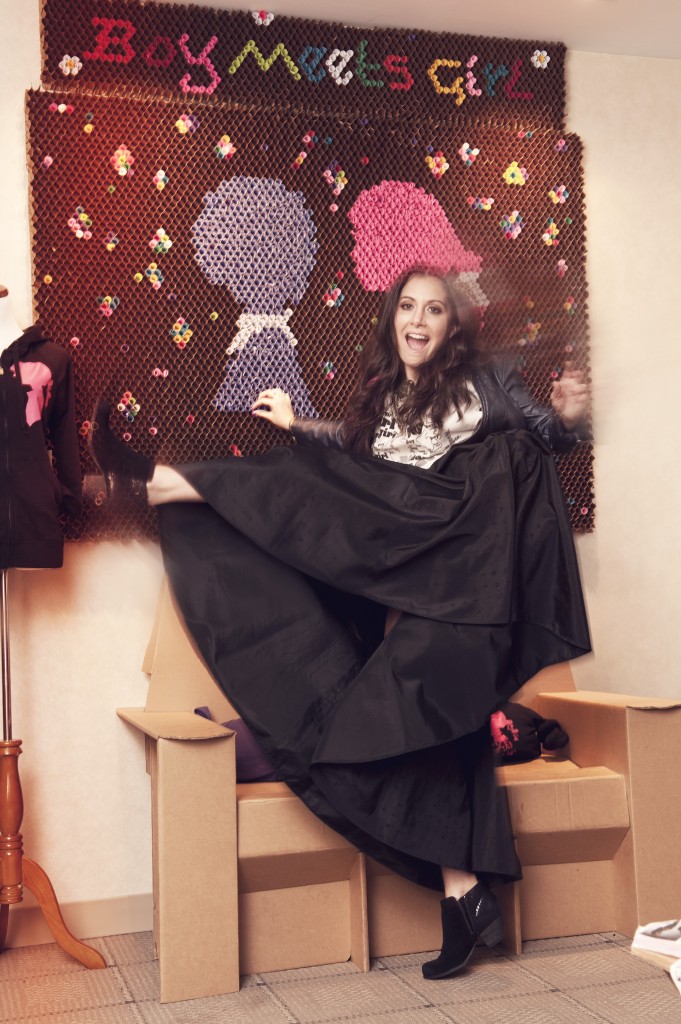 Q. What's the meaning of  your Boy Meets Girl wall?
A. This is my wish wall. Everyday my guests are amazed by the wall and are so excited to make a wish.  I love that everyday someone comes to my office whether it be a celebrity/buyer/editor/stylists/etc they get to create their own wish in the WISH WALL and fill the wall with color and new designs.
Q. Where did you come up with the idea of the logo?
A. It was the first time I met my (now) husband's parents for dinner at their apartment . We had only been dating for a few months and  I noticed a picture frame containing silhouettes of their three children from when they were younger. My parents had a similar picture of my sister and I from when we were about the same age. I thought about us and how we still both had these young, playful, carefree versions of ourselves inside of us and I knew right then and there my brand would be called Boy Meets Girl and that I'd use our silhouettes for the logo.  The logo driven product came first and we have been growing the collection organically from there.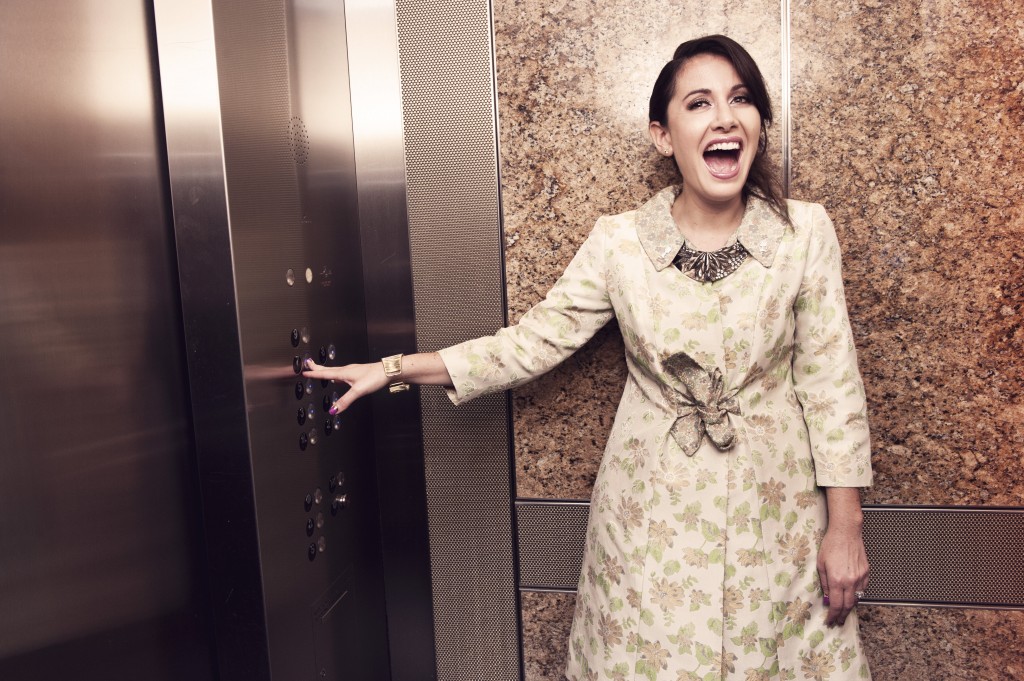 Q. What do you see for Boy Meets Girl?
A. I would like to see from Boy Meets Girl that everyone looks at the Icon and feels that they can wear it. They feel a connection to it.
You can watch the behind the scenes video of the photoshoot here.

You can find Stacy Igel on her website. You can also follow her on twitter and on instagram. You can also watch her show Behind the Seams on lockerz.com.
Credits:
stylists: Fatiah Rebbekah, Stacy Igel
make up artists: Renarda Joy
photographer: Jennifer Rose Keaney