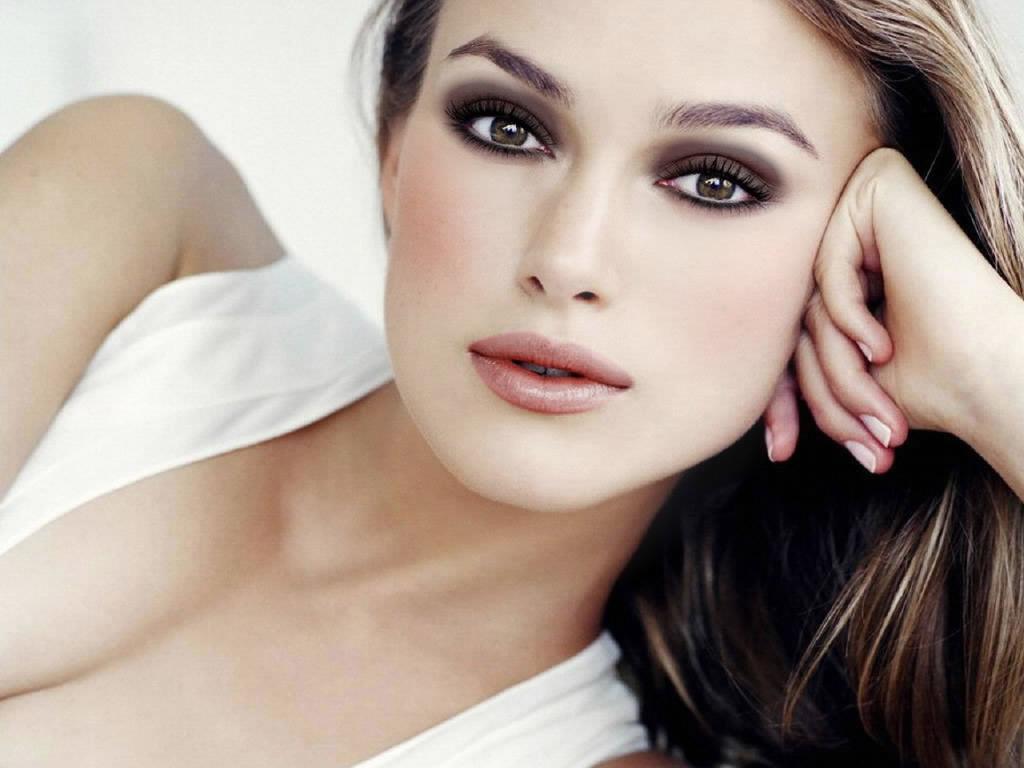 With the onset of colder temperatures, many of us are concerned about maintaining our beauty regimens and tailoring them for the winter season. Both hair and makeup require some changes to maintain optimal health, but both can be done with just a few tips. You can also use or revamp what you already have in your arsenal. With hair, remember that MOISTURE IS KEY! Just like with your skin, your hair requires more in the winter than any of the warmer seasons. Be mindful not to over moisturize (which is possible); you don't want to weigh your hair down with heavy oils. The key ingredient in a moisturizer versus an oil based product is water. Since our bodies are made up of primarily of water, we must ensure that our body and hair are properly hydrated. Here are some tips to keep your hair at its wintry best:
 Choose a new shampoo: What you've been using all summer is not going to work on dry winter hair. Be sure to choose a moisturizing shampoo that will repair and protect your locks.

 Wash your hair less: Shampoo washes out the bad oils and chemicals but it also washes out the good stuff, like the protective oils that your hair needs in order to keep its strength and shine.

Dry your hair carefully: Rubbing your head with a towel will damage the hair shaft by roughing up the outer layer, making your hair look
dull and dry. For those addicted to blow-outs, try a body bouncing roller-set that lasts longer and has a lesser heat frequency.

 Make sure your hair is dry before you head outside: Wet hair can freeze up and break off!

Deep condition: This should be done all year round, twice a month. You can switch to a deeper conditioning product that seals in moisture

 Use a leave in conditioner with your hot tools.

 Pay attention to your diet: What you eat nourishes your body, including your hair. Eat right, and again, drink lots of water … it'll
make a difference!

 Protect yourself: For those who favor wool coats, scarves, turtle necks and hats, these beautiful luxury fabrics can be a nightmare for your hairline at the nape. If possible, opt for silkier scarves around the neck, or line your hats with a silk-like lining or scarf. This also assists in not robbing your hair of precious moisture and can prevent breaking follicles off.
Here are a few basic tips that will help you to maintain a seasonally appropriate makeup
routine:
Put it on right: The first thing to consider is the condition of your skin. Keep in mind that your skin is like a canvas; it must be prepped and made ready for application during the winter months. In order to achieve this, it is important to use a thicker moisturizer on your face along with the rest of your body. This is where primers and facial moisturizers play their role. Not only do they protect the skin's surface, but they also seal in moisture that may be lost due to extreme cold exposure.
Foundation: With less sun exposure, our complexions tend to lighten and our summer tans start to fade. It is necessary to adjust your foundation shade to not appear artificial. Spend a little time testing shades until you find the closest match possible (no more than one shade lighter). Also, with foundation textures, creams tend to be a bit more forgiving and offer great coverage along with added emollients. If you use an oil-free formula, be sure to moisturize. Being oil-prone does not mean starving your skin of moisture. On the contrary, denying your skin of moisture will cause it to produce more oil and possibly leading to skin irritation.

 Flatter your eyes with subtle makeup: The winter look is focused on the lips or cheeks. While you don't want to overlook your eyes, you will want to enhance them with neutral makeup. This can be done by giving them a thin black line of cream or liquid liner very close to the lash line. Then define the crease of your lid with a neutral shade of bronze or gray shadow. Apply with a crease brush in a half-moon shape. Curl your lashes, and then apply two coats of black mascara. I recommend using a waterproof formula; winds and cold temperatures tend to cause us to tear causing a black watery mess. For holiday looks however, feel free to pull out your summer jewel-tones and mix and match with your subtle winter shades. Contrast is fun and flattering at the same time.

Choose between your cheeks or lips for that bold pop of color: If you have full lips with pout to spare, go for an assertive mouth. If your cheekbones are high, do an amazing blush flush. Pick only one area or you'll look overdone. For your color choices, think flowers and fruit rather than jewels. Fair-skinned women look great in cooler pastel shades, while darker beauties can choose warm, blue-based shades. When all else fails, choose a shade that you feel comfortable and sexy in, no matter your complexion. At the end of the day, it's about how you feel in your own skin.
If you wear make-up that makes you feel good, you will never make a mistake. Don't be afraid to have fun and experiment. Go with what you're attracted to and follow your own rules if you choose. My advice is to wear whatever fits you with confidence