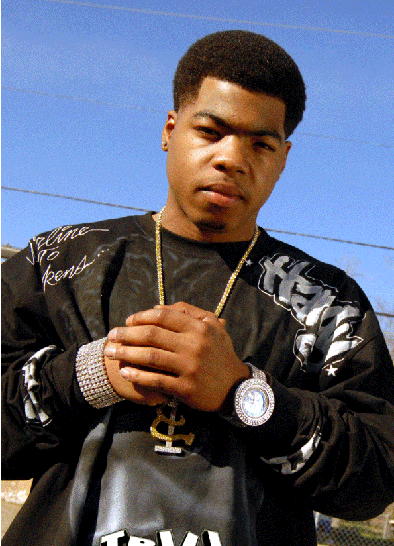 Louisiana rapper, Webbie made a guest appearance on 106 & Park as a judge for Freestyle Friday. Apparently he was tossed out during a commercial break! When 106& Park returned from the commercial break, Terrence J said that he was banned from BET. There was no explanation and no further comments.
After that announcement, Rocsi tweeted:  "Ladies I don't care who he is never let a man think he can just disrespect you and talk any way he wants…"
Soooo it was assumed that Webbie probably said very inappropriate things to Rocsi or another female on the show. He must have said some really vulgar things, not only to get kicked off the show, but also completely banned from BET.
Now Webbie is mad that he was kicked off the show and said he's coming for Terrance J. In Webbie's own words:
"I am BET. I am Black Entertainment. I'm slapping the f*ck out of Terrence when I see him. He wanted that girl and the girl wanted me. I'm beating hm up. You want to act like a gangster on TV? I'm beating that b**ch up"
Webbie is clearly not happy about being uninvited to BET. First, Webbie has to refocus and learn some better manners maybe and hopefully BET will change their mind…
(Source: Necolebitchie.com)