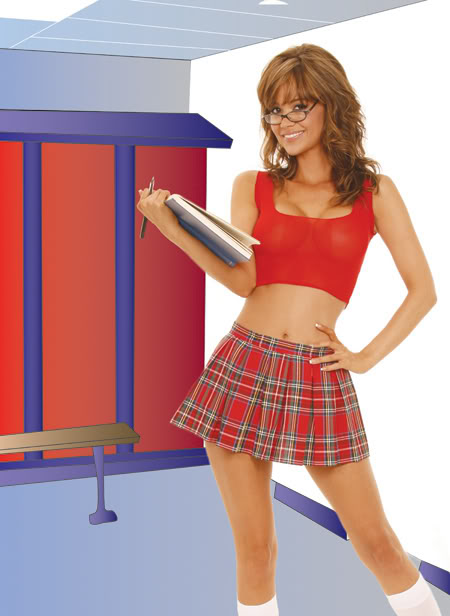 Is your sex life becoming boring? All of a sudden, things that used to get you excited when you first started to date are starting to fade. Now you both have kind of slipped into that "comfortable" stage, where things are done the same way over and over. Well it's time to spice things up! Ladies, here is where you really need to use your imagination.   Role playing doesn't just involve you dressing up. You need to take on a whole new personality. Give your man the illusion that he is with another woman. Being the french maid or a nurse is a theme long gone!  Usually the best sex experience the average person recalls occurred during a one-night stand.  So have a one-night stand with your boo!  Take your role playing outside of the bedroom; meet your man at the local bar or club impersonating a total stranger.  Men love variety and challenges; impersonate a woman that is your complete opposite and play hard to get.  I guarantee your relationship will never be the same.  Not only will you be offering your man something adventurous, but you will also be igniting a fire within your sex life.
I once went to the bookstore and picked out an erotica book to read in the cafe.  As I sat there reading with my back faced to the public, a man approached me telling me how beautiful I was and how he had to introduce himself to me.  He proceeded to ask me what I was reading, and we began a long conversation about the different ways to please a woman.  Not wanting for this great conversation to end or to miss out on great connection, we both decided to go somewhere a little more private.  I was a little nervous about leaving with a total stranger, but the sexual attraction between us both was undeniable and I had to throw caution into the wind.  After getting into his car, he turned to me and asked in the most sensual voice I have ever heard, "Where would you like to continue our conversation?"  I looked him in the eye and told him that his place was as best as any.  When I woke up the next morning for work, I realized that I had left my car in the bookstore parking lot.  My boyfriend was more than willing to take me to retrieve it with a huge grin on his face.  Now we just make sure to just use one car in our role plays to avoid any trouble in the mornings.  This week I just may play the next door neighbor who lost her keys…best sex we have!
Do you know of any other creative role plays you may have or would like to participate in?  Write in, maybe other readers will benefit from your sexual exploits as well!