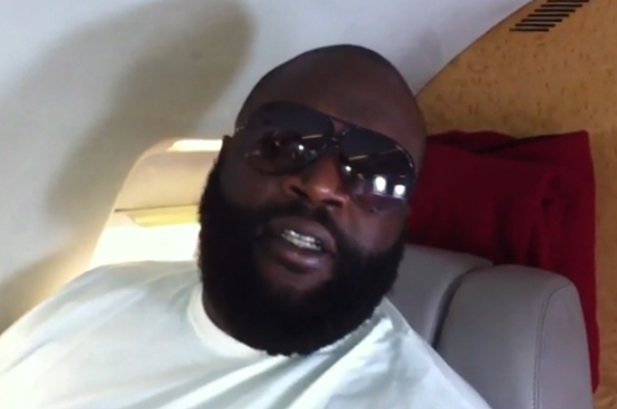 Rick Ross was on his way to an event in Memphis, when his plane made a detour back to Fort Lauderdale Airport. Rick Ross suffered from a seizure. After he felt he was okay, he attempted to travel by plane Memphis, Tennessee. According to NecoleBitchie.com, Rick was very determined to make it to his schedule performance. In effort to show his fans he was okay, he tweeted a video right before his plane left Fort Lauderdale a second time. Unfortunately, tragedy struck again after the plane took off. The plane made an emergency landing in Bimingham, so Rick Ross could get immediate medical attention.
"When 50 cent, Rick Ross' biggest rival was asked if he had any words for Rick he responded:
Yes He gotta take care of his self
When asked if he would pray for hime:
He said No but I don't wis death upon him my grandfather had a seizure"
Rapper Q-Tip tweeted:
Prayers up 4 @rickyrozay homie rest up. Your health is bigger than bizness."
The above was quoted from necolebitchie.com*
According to the Miami Herald he is in stable condition. All of our prayers are with Rick Ross at this time. Get some rest Ricky, Memphis can wait.