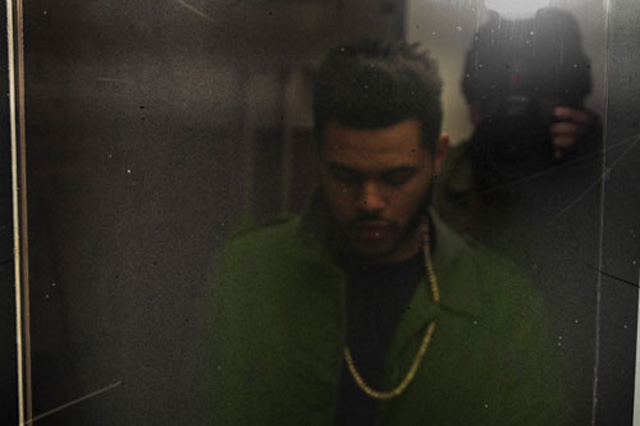 Sometime during the mid-2000s, a new movement in R&B began. Auto tune became a staple, and the lines between R&B and hip-hop – and between singing and rapping – became more ambiguous than ever as underscored by the title of autotune guru T-Pain's 2005 debut album Rappa Ternt Sanga. That album, made entirely with digital software, also set a precedent for the decidedly electronic feel today'sR&B has. Over the next six years, this sound reigned as artists likeThe-Dream, Trey Songz, and Drake(who has publicly endorsed The Weeknd)  dominated the mainstream.
Underground artists have caught on to these trends, too. Toronto's Abel Tesfaye took the internet by storm this spring when he released his 9-track debut album Houseof Balloons for free download under the name The Weeknd. The sound is an even fresher, newer take on R&B that seems to be defined by a particular darkness in both subject matter and atmosphere. The lyrics, while not the most sophisticated, fascinate and entice with two themes most 21st century twenty-somethings can directly identify with: hedonism and heartbreak.
Any gripes about Tesfaye's skills as a songwriter seem minor among jarring tales of sex, drugs, and nihilism that manage to be just as introspective as they are indulgent. "The Morning" is a song that might convince anyone with even just a touch of rhythm that they were a pole dancer in a previous life with its graceful mid-tempo cadence, generous bass, and its chorus, which sweetly beckons girls to "put in work." Contrastingly, he pleads,"even though you don't love me, just tell me you love me" with a yearning that accents the rhythmic urgency and sense of melancholy on"Wicked Games."
Tesfaye's evocative tenor, the rich production, and the clever samples from songs byAaliyah, Beach House, and Siouxsie and the Banshees culminate into something that appeals to fans of both mainstream and underground music which gives TheWeeknd a broader allure and, hopefully, staying power.  Fans can anticipate two more releases – Thursday and Echoes of Silence– in the summer and the fall, successively.