Do you feel that you have to constantly go shoe shopping?  Or every time you look in the closet you feel that they are not enough shoes in your closet?  Well, there is a simple solution out there.  There's an easy way to change your shoes without breaking your bank account or running to the store to pay for new shoes.  They are called Heel Condoms.  It's a fast and really easy way to change your shoes from drab to fab.  Condom-like covers that let you play dress up with your shoe. Simply slip them up your heels and either place the elastic band under your foot to keep in place or tie the two straps around your ankle. They are the only condoms that you can actually reuse.
Make your luscious lips so irresistible to him with Funtabulous Dazzleglass from Mac.  It brings an exciting dimensional pop to your lips. It also provides an exceptional shine with crystal iridescence. You can wear it alone or a lipstick for more a dramatic look. Your lips will pop so much that he can't help but kiss them. You can purchase this Mac online or in the Mac stores.
Pink sugar is a very enticing fragrance.  It will make you smell so sweet and good enough to eat. It's a sweet meets sexy in this upbeat blend of fruit and floral with softer, sultry undertones of powder, caramel and musk. This delectable fragrance includes notes of cotton candy, raspberry, bergamot, licorice, fig leaves, orange, and strawberry.  Pink Sugar will have you become the   irresistible temptation that he needs around twenty-four seven.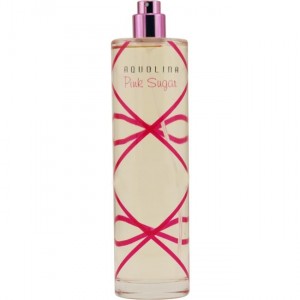 Get a chance to win one of these picks by entering the sweepstakes. To be considered in the running you must "like" fuzion mag on facebook, follow us on twitter and you must subscribe to fuzion mag  at [email protected] and you will have a chance to win of the Editor's pick.  Sweepstakes will end at 8/30.