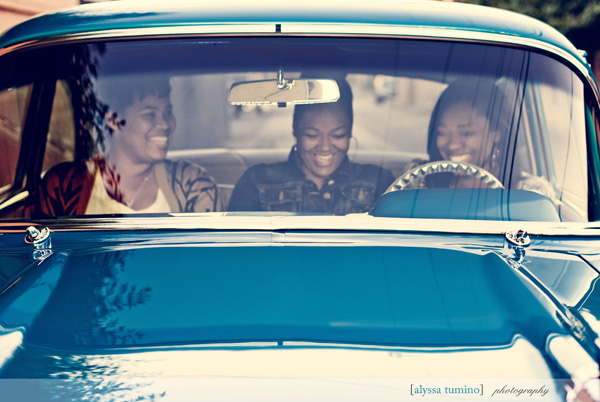 Like dandelion fluff rides the wind
of springtime, three buoyant voices are carried by saccharine production
through The Story, the 3-song debut
EP from Los Angeles based trio King. Anita Bias and twin sisters Amber and
Paris Strother write, produce, and perform all their own material, and the
result is an authentic, lushly futuristic, and sweetly feminine take on modern
R&B / Soul music.
The jazz inflected and synth-heavy
EP's title track meanders rhythmically as it introduces us to a pleasantly
subdued style of singing that gives most of the shine to the gorgeous
harmonies. The vocals get even more otherworldly on the aptly titled
"Supernatural." This song is undeniably electronic-sounding (think
Foreign Exchange, Little Dragon, Quadron, etc), but the hand claps, the
impressively sophisticated treatment of melody, and the inclusion of horns are
all nods at such musical predecessors as The Supremes and Stevie Wonder. The
final track, "Hey," is a woozy, ethereal neo-soul love letter with an
abrupt ending, which, paired with the overall brevity of the EP, leaves the
ears anxious for the next chapter of this sonic fairy tale.
As of now, The Story EP is the group's only release, and no announcements have been made regarding future releases,
but fans as well as seasoned veterans like Erykah Badu, ?uestlove, and even Prince agree that these ladies give today's listeners a lot to look forward to.