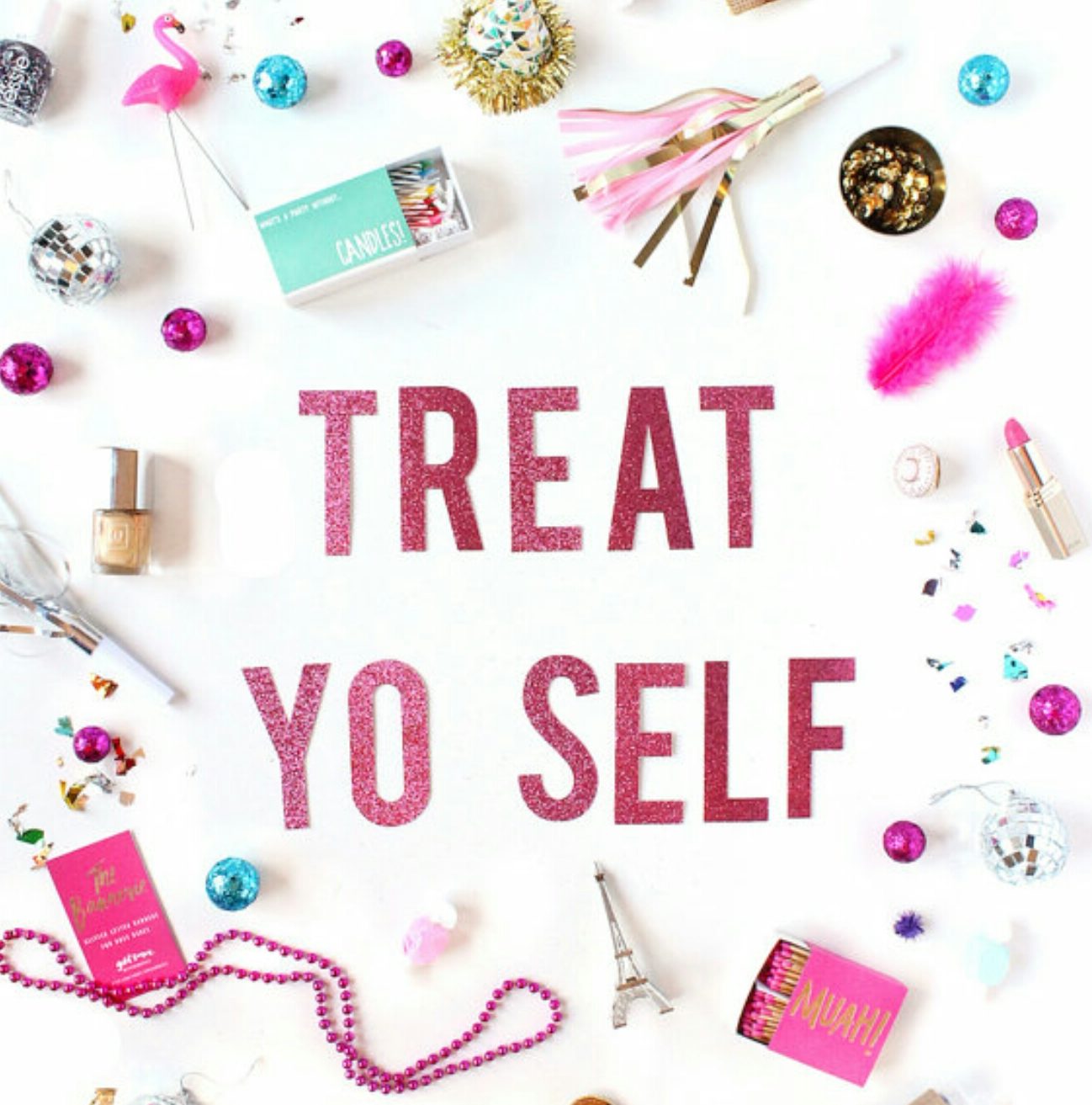 Written by Tcharyne Virgile
For many of us the new year signals an opportunity to start anew. It ushers in an initital burst of desires to adopt new habits, and in some cases, an entirely new mindset. Whether you've decided to start off this new year with a laundry list of resolutions, or not, we'd like to impart some jewels that are guaranteed to add a few sparlkes to your plans.
Here at Fuzion Magazine, we're kicking off a campaign that highlights the notion of self love, investment, and indulgence. To add a bit of fun or maybe we should say "sparkle" we've adopted the phrase, "Treat Yo'self" as our central mantra of 2017. While we're quite aware that it isn't exactly grammatically correct, we also happen to believe that that's what makes it so charming.
There's no singular way of implementing this lovely ideal. In fact, there are a plethora of ways that you can achieve the underlying premise of "Treat Yo'self". For some, it could be spa days, new restaurants, adopting a new health regimen, or some good ol' fashioned retail therapy. For others, "Treat Yo'self" means to sleep in a bit later on the weekends, take salsa dance lessons, increased travel, or buying a beautiful bouquet of roses (for yourself, of course).
The point we're making is quite simple, really. Do something that makes you happy. Do something that makes you smile; on the inside as well as the outside. Do something that you can genuinely thank yourself for. Heck, give yourself a hug for being so thoughtful and kind. We tend to leave our happiness in the hands of others. Instead of railing at a loved one for missing the mark (yet again), let's take the reigns and do things just as we pictured it (in our pretty little heads). This is not an excuse for any lack of chivalry, rather it's a method of maintaining your inner peace/joy/happiness. These things come from within, and by taking the time to do the things that resonate with these wonderful emotions, you'll find yourself feeling them ALL.THE.TIME.
"Treat Yo'self" because you deserve to be happy. "Treat Yo'self"because it feels fantastic. "Treat Yo'self" because inner joy is the foundation required for lasting success. And ultimately, we all want to succeed in our respective journeys, and in order to do so, we absolutely must take care of ourselves first. Self-investment will undoubtedly result in the reaping of our most valuable rewards. So "Treat Yo'self" to a happy, healthy, and prosperous 2017!
Contributing Writer
Fuzion Magazine