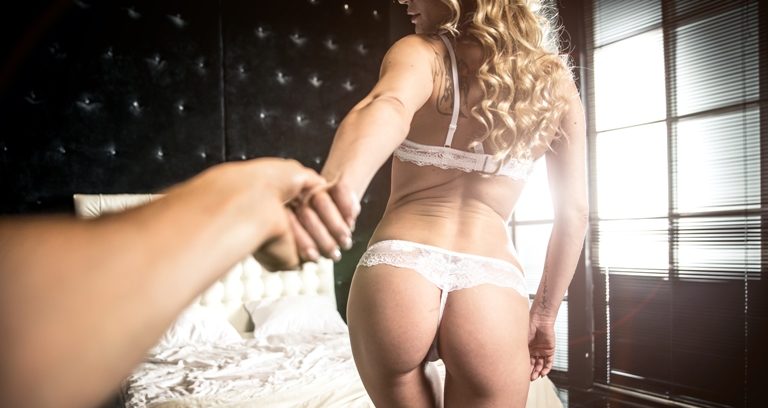 ---
An extramarital affair doesn't spell the end of a relationship as remarkable survey results released today have revealed. The statistics uncovered that people having affairs are willing to give monogamy another chance – and one easy solution that will lead a straying partner back to the marital bed.
The research, conducted by VictoriaMilan – a dating website for married and attached people looking to have an affair – asked 6037 of its active members whether they would consider putting a stop to their adulterous activities, and if so, could their long-term partner play a role in persuading them.
The reasons people cheat on their long-term partners are many and varied. The majority of Victoria Milan members is happy with their partner, but is always looking for that little bit more.
The second most popular reason is that there are too many sexy people in the world to stay with just one, and thirdly, that the partner doesn't dress sexily anymore. Other reasons included different appetites for life, incompatible libidos, or finding their partner is depressed and not taking care of themselves. One in ten people said they are no longer attracted to their partner.
Monogamy is not dead according to the majority: a clear 45% of respondents said they would give up their life of steamy and adventurous extramarital activities, one-third staunchly said no. One-quarter said they would consider returning to an exclusive relationship with their long-term partner.
Of the 45% who said they would give monogamy a second chance, 35% said their partner could definitely play an active role in influencing their decision, while one-quarter said their partner didn't have that much influence, but they would take into consideration any efforts made.
When Victoria Milan dived into the reasons that would make a person change from a life of erotic extramarital exchanges back to one of having sex exclusively with their spouse, the primary reason was revealed – and it's blaringly obvious.
The majority of both members of the opposite sex agreed that if their partner would put a little more effort into their appearance – ladies: a pair of heels, silky smooth skin and a spritz of perfume, gentlemen: a few more trips to the gym, please! – the straying partner would be more inclined to return to the marital bed.
A more positive attitude was the second biggest influencer. More than half the men surveyed and nearly three-quarters of women said a partner with confidence – in themselves, their work and their life choices – is attractive and sexy.
Being more adventurous in the bedroom, having more sex, being home more often, showing more respect and interest, and even spending more time together having fun outside the bedroom were also key factors in bringing a straying partner back to the marital bed.
Founder and CEO of Victoria Milan, Sigurd Vedal, said the survey showed that although people look outside their relationships for sexual satisfaction, it doesn't mean the love is gone.
"There's nothing wrong with having an affair. It doesn't mean the person doesn't love their long-term partner – they are simply replacing the sexual excitement and desire that has diminished over time. Living together as husband and wife can create tension and stress, and familiarity breeds boredom.
"It is absolutely possible to be the object of affection as well as the object of sexual desire. All it takes is a little effort and a positive and strong attitude towards life. You want your partner to notice you and stop straying? Make yourself so desirable they'll never want to leave." Mr Vedal said.